The DJI Mini 3 Pro Has Landed

The DJI Mini 3 Pro Has Landed
One of the most highly anticipated drones has finally landed. The DJI Mini 3 Pro was officially announced today (May 10th 2022) and it is a whopper. After a series of unfortunate leaked images and specs, a fair few key points are already well known but let's dive into why the Mini 3 Pro Drone is the new top of the class.
---
What's new
Improved battery life
Intelligent features: FocusTrack, True Vertical Shooting, Timelapse, MasterShots, High-Speed QuickTransfer
Fully upgraded imaging system
Fully upgraded sensing system
1/1.3-inch sensor that supports 4K/60fps HDR
Three-directional obstacle sensing
Newly upgraded APAS 4.0 (Advanced Pilot Assistance Systems)
DJI O3 FHD digital video transmission for stable feed 12km away
The new DJI drone is packed full of new and improved features that are going to transform the feeling of flying a drone into something that has never been experienced under the 249g limit.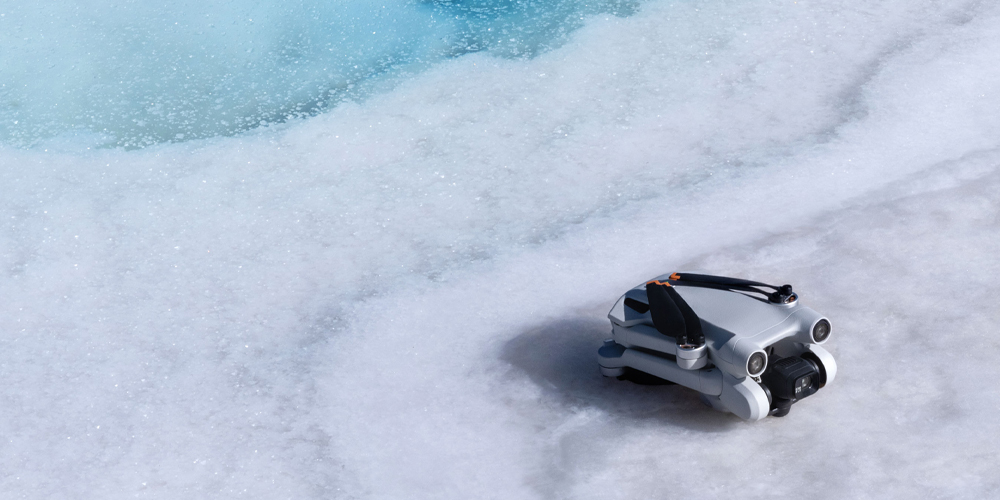 A Content Creators Dream
The Mini 3 Pro is packed with intelligent features from FocusTrack and True Vertical Shooting to MasterShots and High-Speed QuickTransfer. These features make the Mini 3 Pro a content creator's dream. True Vertical Shooting completely changes the game, enabling the gimbal to rotate 90º, recording all your footage vertically with no digital crop required. So that you can export and share straight to TikTok, Instagram and other social media accounts.
There is no way that this is a feature that can be overlooked and will likely become the standard for new drone releases. However, for now, DJI owns this bragging right for sure.
---
Does the Mini 3 Pro have wifi?
Possibly one of the most asked questions in the DJI forums, the Mini 3 Pro does indeed have Wi-Fi and Bluetooth 4.2 connection. This enables an upgraded version of High-Speed QuickTransfer to support ultra-fast transmission at up to 30MB/s. The drone's smart capabilities can also choose which transmission type will be fastest according to your current wireless environment which is particularly handy if your wi-fi is not 100% reliable.
The Safest Drone Yet
Flying a drone is great. Flying a drone safely is difficult. Only too often do entry-level drones crash and break due to beginner flyers getting too excited and flying in areas beyond their expertise.
The DJI Mini 3 Pro perfectly bridges that gap. Being available at the lower-to-mid-range budget that amateurs are more likely to go for, and yet including a completely upgraded APAS 4.0 (Advanced Pilot Assistance System) and six obstacle sensors around the drone. The Mini 3 Pro is the safest drone to fly yet.
The new sensors are hard to miss and certainly give the Mini 3 Pro a new look. But overall the two forward, backward and downward sensors offer a smarter and safer flight. Assisting even novice flyers to be able to navigate complex environments.
---
DJI O3 Transmission
A big buzz around the Mini 3 is whether it has DJI OcuSync 3.0. It absolutely does. DJI O3, which was originally adapted to match the needs of the DJI FPV, vastly improves the transmission of OcuSync 2.0. Flying with crystal clear FHD video up to 8km away from your controller.
The overall connection is much stronger thanks to the upgraded dual antennas and the anti-interference capabilities that offer improved transmission stability in cities and other complex environments.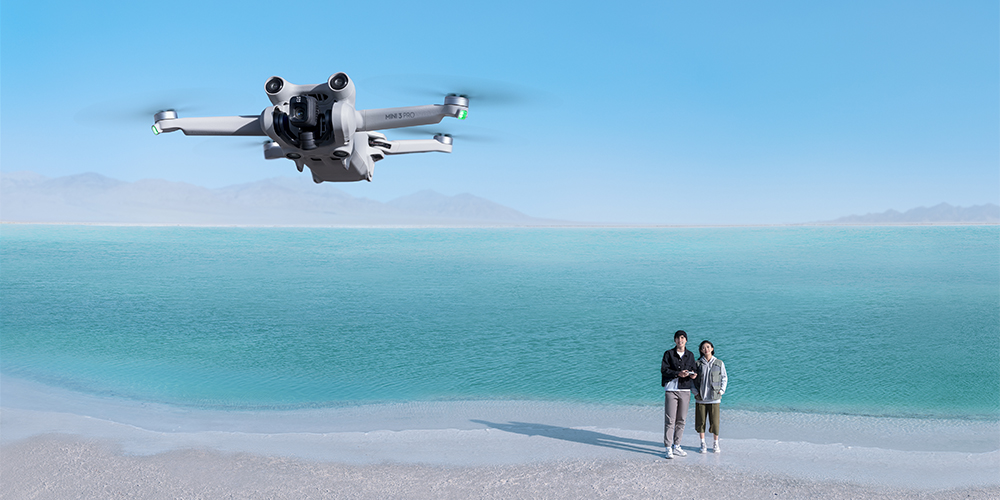 Best in Flight Time
The Mini 2 certainly had a good flight time of 31 minutes. However, DJI has developed a new Intelligent Flight Battery that outlasts that once again. In perfect flight conditions, the Mini 3 Pro has 34 minutes of uninterrupted flight time. This is longer than the pricier DJI Air 2S (31 minutes) and offers the chance to really go the distance in one flight.
---
Aerodynamic in Every Way
The Mini 3 Pro has undergone a complete redesign from the ground up to really improve its aerodynamic qualities. The streamlined curve of the body certainly looks as though the wind would just roll over it. Adding to the increased flight time and safety.
The larger propellers have also seen a redesign for a quieter and more aerodynamic flight having past a number of rigorous tests to ensure precise balance, efficiency and thrust.
Put the two together and that is a winning combination.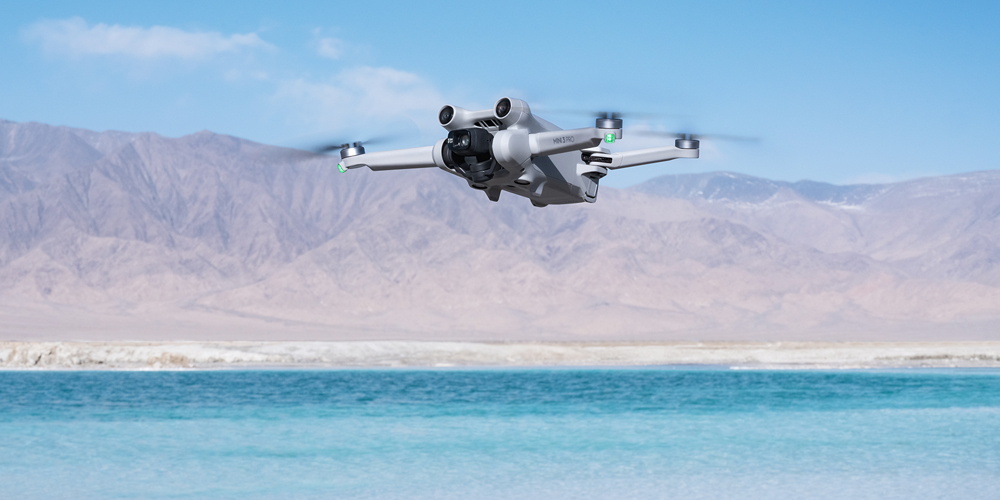 The Best Camera Yet
All of this and we haven't even got to the actual camera. The DJI Mini 3 Pro features a brand new 1/1.3-inch sensor that is capable of 4K/60fps HDR video. This is the highest quality yet for the Mini series, which uses the larger 2.4μm pixels to capture everything in crisper detail.
With full manual and auto settings, you can be as in control as you like. Bringing the camera down to as much as 1080p/120fps for sublime slow motion that never fails to add drama to your videography.
The camera can also capture still images at an incredible 48MP in RAW. There really is no excuse to not get the most out of this little drone with these professional-level specs at an entry-level price.
---
vs the Mini 2
Take a quick peek at the DJI Mini 2 vs the DJI Mini 3 Pro. But keep an eye out on this space too for a more in-depth comparison blog…
| | | |
| --- | --- | --- |
| | | |
| Video | 4K/30fps | 4K/60fps |
| Stills | 12MP | 48MP |
| Flight Time | 31 minutes | 34 minutes |
| QuickShot Modes | Dronie, Helix, Rocket, Circle, Boomerang | Dronie, Helix, Rocket, Circle, Boomerang, and Asteroid |
| Transmission System | DJI OcuSync 2.0 | DJI O3 |
| Transmission Distance | 10km | 12km |
| Wi-Fi | No | Yes |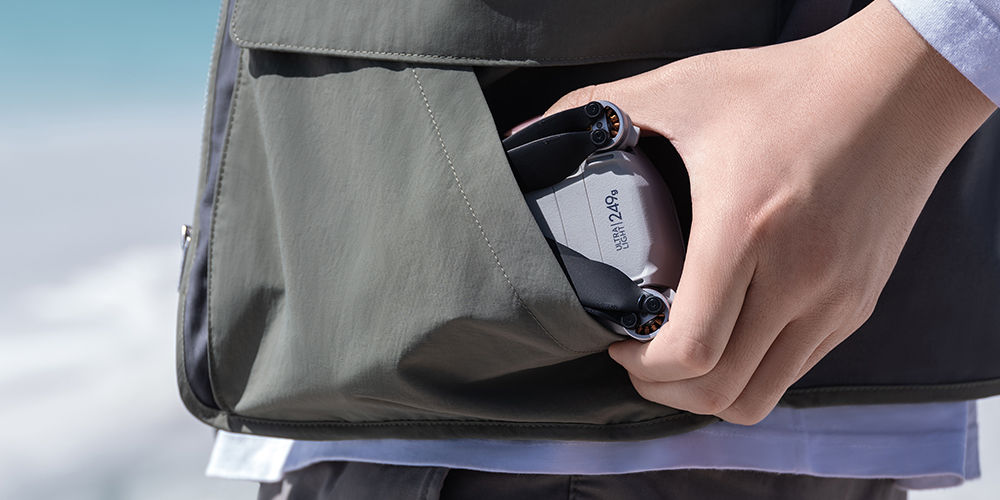 Pro's the name. Pro's the game.
It's clear that DJI has listened to their customers when it comes to the DJI Mini 3 Pro. It's a drone that brings pro-level features into the reach of the casual drone flyer. Making it a great choice for anyone from the absolute beginner who requires more guidance, to the seasoned aerial videographer. For Content Creators, this is certainly the new go-to drone and it looks like it is going to be incredibly popular.
Better get your order in soon..!
---
The DJI Mini 3 Pro is available to buy now in three kits:
---
Read Next
---
Thank you!
Thanks for taking the time to read our blog, we really do hope they help you out and answer some of your questions. If you still have some unanswered, then please feel free to get in touch with our team of experts.
We have a LiveChat option on our website and we can, of course, be contacted via our email, we're also on the end of the phone too! Read more on how to contact us here >
---
Want to write for us?
If you've got experience with producing content on photo, video and/or optics products or techniques then we would love to hear from you. Contact our blog editor, Fee, with a sample of your work at fee@cliftoncameras.co.uk.
By Beatrice Debney
10 May 2022