The Rugged OM System Tough TG 7 Review
The OM System TG 7 is a rugged camera built to withstand a number of heavy knocks and scrapes. This compact and robust camera is designed for the avid adventurer. More at home on the side of a mount or diving through coral reefs, this compact and robust camera is designed for the avid adventurer
Tough by name and nature the TG-7 can be used almost anywhere and its user-friendly interface allows anyone to pick it up and start taking high-quality photographs and videos.
---
What is the difference between the TG-6 and the TG-7?
The body of the TG-7 shares lots of the characteristics and features of its predecessor, its rugged waterproof body is once again available in classic black and stand-out red, and it's impact endurance remains undented.
However, there are a number of features that set this version leagues ahead of the TG-6, including its remote control compatibility, vertical video shooting, timelapse mode and finally the specialised construction mode.
| | | |
| --- | --- | --- |
| | TG-6 | TG-7 |
| Image Sensor | 12MP BSI CMOS Sensor | 12MP BSI CMOS Sensor |
| WiFi / GPS / Tracking | Yes | Yes |
| ISO | 100-12800 | 100-12800 |
| Image Stabilisation | CMOS Shift 2.5 EV | Sensor-shift image stabilisation 2.5 EV, digital stabilisation |
| Minimum Focus Distance | 0.1 | 0.1 |
| Waterproof | Up to 15 meters | Up to 15 meters |
| Anti-Fog | Yes | Yes |
| Dustproof | Yes | Yes |
| Crushproof | Up To100kg | Up To100kg |
| Freezeproof | Yes, -10°C | Yes, -10°C |
| Shock Resistant | From a height of up to 2.1 meters | From a height of up to 2.1 meters |
| Remote Control | No | Yes |
| Vertical Video | No | Yes |
| Time Lapse | No | Yes |
| Construction mode | No | Yes |
Each of these new features has been selectively integrated into the TG-7 to allow you to be able to make great content in any conditions. Its simplified user interface makes it easy for anyone to take fantastic images and videos.
I navigated through the menu quite easily to change the settings to suit the situation at hand, A number of prompts showed up on the screen describing what each setting was intended for and how best to use the camera.
---
Built For Construction
The TG-7 has a unique Construction mode which can be used to document visual records in business situations including 3 construction modes, indoor, slow shutter, documents and panorama.
Construction 1
Construction mode 1 can be used when shooting standard construction scenes. This mode reduces white spots on the image caused by dust or rain.
Construction 2
It is recommended to use Construction 2 if your image comes out too dark when shooting in construction mode 1. Mode 2 is more resistant to camera blur.
Construction 3
Construction mode 3 can be used to take effective photos of backlit scenes, it does this by reducing the influence of dust on your image and brightening the subject's darker point.
Indoor
Indoor construction mode takes into consideration the effect of using flash in a large indoor space. This setting allows you to take clear and bright indoor photos.
Slow Shutter
Shoot night scenes with a tripod with the slow shutter construction mode.
Documents
The Documents mode can be used to take clear detailed images of A4 and A3-sized printed material such as documents or drawings, this mode has been specially designed to improve the visibility of letters.
Panorama
The panorama mode allows you to pan the camera across a wide area, which can be ideal when you want to take a panorama view of the entire site.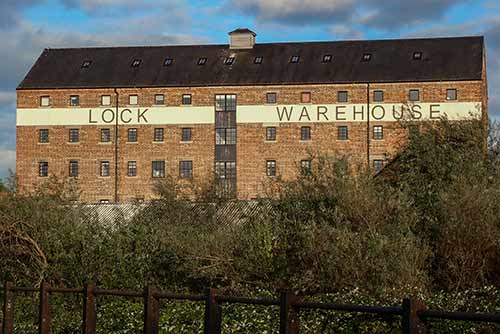 OM System TG-7 - 1/160 sec, 18mm, f6.3, ISO 100
---
Who and what is the Construction mode for?
The construction mode has primarily been designed for 'providing visual records in business situations', which can be interpreted as a very broad statement. But to simplify it the camera uses post-processing to enhance images by reducing visible dust particles and improving images taken in high-contrast lighting situations.
Essentially this means that the TG-7 is able to capture clear and detailed images in places like on a construction sight or within the walls of a home renovation, making this camera a building surveyor or project manager's best friend. The construction mode can be easily selected from the scene menu and provides multiple options to suit a number of different internal and external environments.
---
Document your work for potential future clients.
Ever got to the end of a big job on site and thought it looked good enough to take a photo? A mobile camera might not do your handy work the justice it deserves, and there's the fragile nature of phones to take into factor.
Grab a few high-quality images with the TG-7 instead and rest easy knowing the images will show off your hard work and can withstand any knocks and scrapes that might happen along the way.
---
Incredibly Durable
The key feature that sets this camera apart from other compact cameras is its epic durability which includes being waterproof up to a depth of 15 meters, shockproof and freeze-proof. Allowing you to take this camera into any situation and still produce high-quality sharp images.
---
Waterproof up to 15m
The OM System TG-7 is waterproof up to 15m, and the battery/ card slot and the charging ports both have double locks. This helps to prevent any unwanted accidental water from entering the body of the TG-7 when in use. The TG-7 can be paired with an underwater housing (PT-059 Underwater housing, sold separately) to increase its underwater properties, enabling you to submerge the TG-7 up to 45m. Ideal for adventurous water sports activities or exploring coral reefs while free diving. The sturdy wrist strap is perfect for attaching the TG-7 to your wrist while you explore both in the sea and on land.
This was one feature that I wasn't able to test out in the end, the rivers and seas around the UK are not known for being very warm this time of year and short of going bog snorkelling there weren't many clear bodies of water available.
---
Checking out the Scene
Each of the pre-programmed scenes has an information display to help you pick the best settings for your environment. This allows people with very limited photography knowledge to take fantastic photos and video footage. Some of the scene modes include people, Scenery Nightscapes, Indoors, Construction and Motion.
Each scene mode has a number of variations to allow you to adapt to specific shooting environments. With each option detailing what they would be best used for. For example, the Scenery mode includes landscape, sunset, beach & snow, panorama and finally backlight HDR as possible variations. The Sunset variation details that it is "for shooting setting/rising sun, with vivid reproduction of reds and yellows", enabling you to use your OM System TG-7 with more confidence.
---
Compact & Lightweight
Weighing an incredible 249g, the OM TG-7 is approximately the same size as a modern smartphone, it sits almost unnoticed in your bag or pocket until you want to use it. The simplified settings also let you pay more attention to your environment, which can be extremely useful if you need to maintain a level of concentration on what's happening around you.
Climbing up a mountain or white water rafting would be an environment where the TG-7 would thrive. Its unique design lets you grab photos from a point of view few of us have access to. All without lugging a heavy-duty mirrorless camera with you.
---
Stunning Macro
The TG-7 is capable of incredible macro photography, the x7 magnification allows you to pick up on an incredible amount of detail. I took the camera out to a wildlife reservation to try out its image quality and its durability against the British autumn weather. I was very impressed at the amount of detail and outstanding colour the camera could pick up when in macro mode. The incredibly close focusing distance of the TG-7 allows you to shoot macro photography at as little as 1cm away from your subject.
Moving from using a Mirrorless Camera to a compact camera the body and the settings took a few moments to get used to and a number of trial-and-error images. Many controls and settings are done automatically in the camera, making it easy to capture decent images even if you have no photography experience.
After getting used to the macro settings I was able to take some incredibly detailed images of some of the surrounding wildlife, including some of the smaller wildlife that can often be overlooked when hiking.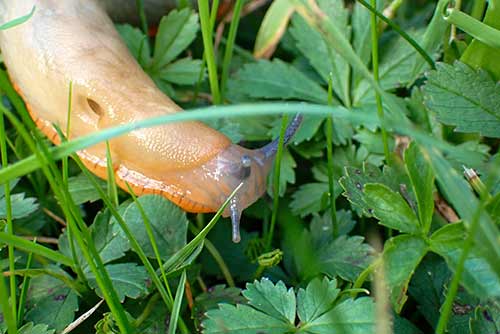 OM System TG-7 - 1/250 sec, 14mm, f4.1, ISO 800
---
Thoughts from a photographer
The OM System TG-7 is a fantastic compact camera which has been built for adaptation in some of the most difficult environments. But there are some elements of the TG-7 that make me think it has been designed primarily for the adventurer and not for the photographer.
A person looking to go hiking and wants to take a camera "just in case" they want to share the scenery with people back home, would find that this camera does everything they want and potentially more. If your goal is to go hiking exclusively to get that once-in-a-lifetime shot of the sun setting just in the right spot, this camera might not fit everything you need for those moments.
---
Not Touch-Screen Sensitive
I did find aspects of the menu difficult to navigate, There were certain settings that I was expecting to find in the menu that instead had to be selected from the live screen.
Altering the aspect ratio, for example, and switching between JPEG and RAW images when shooting, weren't settings I expected to be completely absent from the menu itself especially as the TG-7 isn't touch sensitive. The screen has however been designed to be more durable against bumps and scrapes, I can therefore understand why OM System have leaned away from having touch-screen capabilities with the TG-7.
---
Difficulty with focusing
There was a slight discrepancy between what I saw on the OM TG-7's LCD screen and the final image displayed on my monitor when altering and editing the images. The images appear to be ever so slightly out of focus, which could be due to human error, however, if it happened to me it could easily happen to other users.
While the OM TG-7 can get up to 1cm away from a subject, I make it a point not to get too up close and personal with unidentified plant life, so the camera would often be held at some distance from my eye line. This allowed me to get images from some incredibly close-up angles, I was amazed at the staggering amount of detail you could capture with this camera at an unbelievably close distance.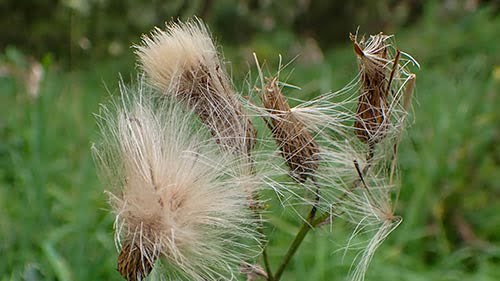 OM System TG-7 - 1/125 sec, 5mm, f2.3, ISO 100
---
Super quick to set up and use.
The body of the TG-7 has a sleek eye-catching design, making it easy to slip in and out of your pocket at a moment's notice. I had it in my coat pocket and would bring it out every now and then to grab a quick snap. It was as easy as pressing the on button, scrolling the wheel to the appropriate mode, snapping a photo, and then just slipping it back into my pocket. The camera booted up almost instantly, so there was very little time lost between spotting the subject and taking the picture.
---
The small body might not suit everyone.
Because of the compact size, small function buttons and scroll wheel placement, altering the settings in a hurry might be a struggle for anyone wearing gloves or with larger hands. That doesn't mean it's unusable, but a level of patience and intentional finger placement might be required to achieve your desired settings.
---
Capture Steady Time-lapse
The Time Lapse settings of the OM TG-7 have been designed with frame priority and exposure smoothing to allow for even exposure across all frames. The prediction settings in the camera make it easy to set up and use the TG 7 for time-lapse sequences.
---
Wireless Control
The camera is compatible with an RM-WR1 wireless remote control unit. It is also compatible with the OI Share App which can allow you to share your images directly to your mobile or control the remote shutter of the OM System TG7 camera. The RM-WR1 wireless remote control unit has an effective distance of up to 5 meters, this can allow you to set your TG-7 up in a secluded area and set up away from the camera if you are looking to get undisturbed wildlife shots. The OI Share App will also allow you the see what view the camera is seeing, however, the connection might be limited depending if there are any obstructions in the way.
---
Vertical Video
The OM System Tough TG-7 also supports vertical video shooting. This allows you to capture vertical video and import it in the same visual orientation, perfect for sharing to social media platforms.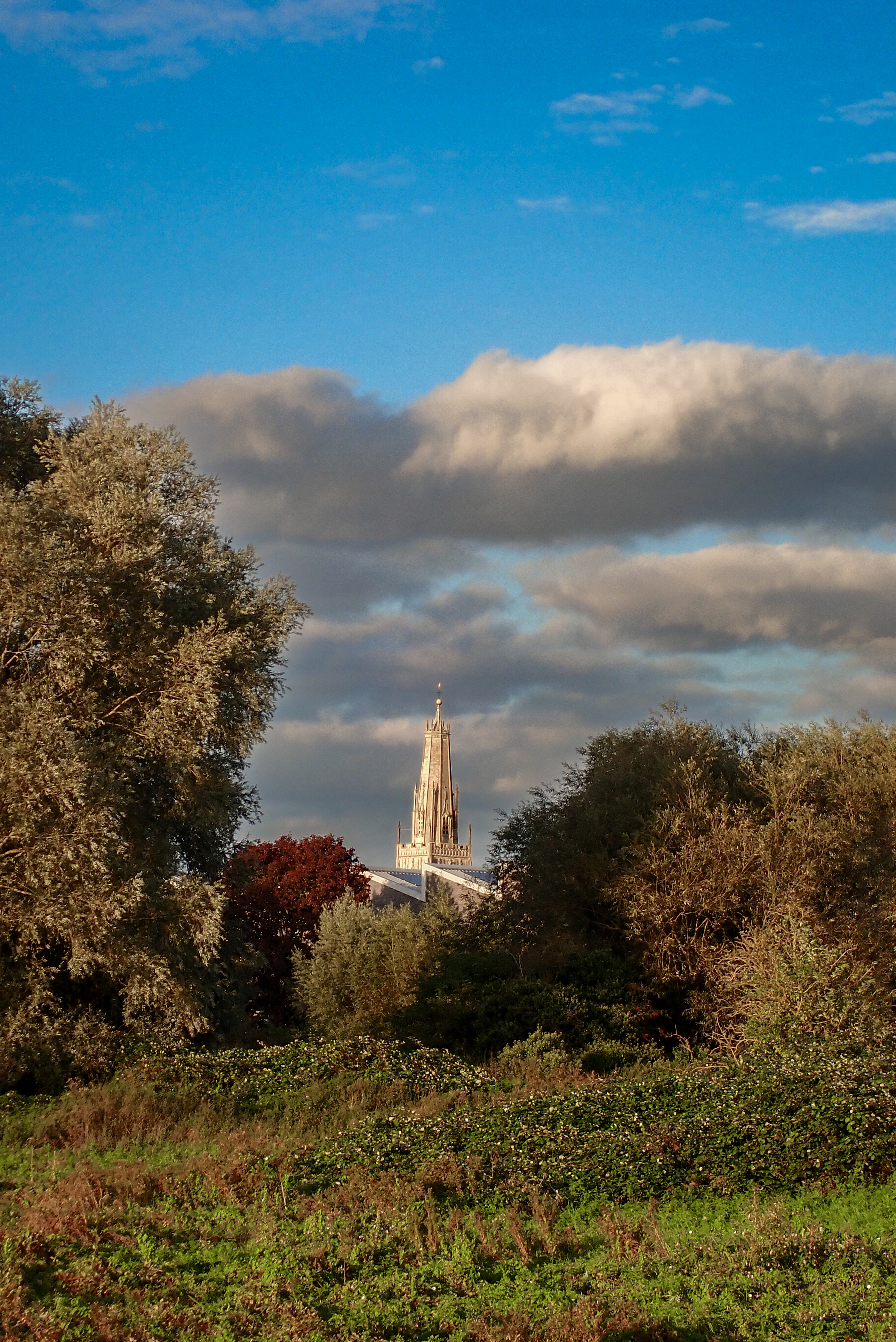 OM System TG-7 - 1/160 sec, 18mm, f6.3, ISO 100
Honestly, who has time anymore to go through the process of turning your footage into a cinematic masterpiece?
Streamline your workflow, take out the fiddly post-production aspect and just post straight to your story. Watch as your story quality escalates in minutes and share your adventures with your followers.
---
Final thoughts…
This rugged compact camera is a fantastic grab-and-go camera for anyone who likes to go outside and find themselves in a variety of weather situations. The specialised modes allow you to adapt your style to a massive variety of situations, with very little to worry about in terms of image quality.
As someone who loves to go hiking with my OM-5 on a regular basis, the TG-7 has started to grow on me. When you compare the images between the two cameras, the OM-5 does slightly win out. But the TG-7's durability, waterproof and compact body make it an appealing option to take on some of my longer and more difficult hikes. I can easily see this camera fitting into the climber's backpack or around a diver's wrist. The TG-7 is perfect for anyone looking for a camera that can keep up with their constant on-the-move and active lifestyle.
There is also a very practical element to the TG-7, with its specific construction modes allowing you to use the TG-7 in an everyday construction work environment. A great addition to any builder or engineer who wants to keep a document of their work for current and future clients to refer back to.
---
Convinced yet?
Check out the OM System Tough TG-7 here >
Also, take a look at everything else that came out in September 2023 >
---
OM System Tough TG-7 Sample Images
---
Read next
---
Thank you!
Thanks for taking the time to read our blog, we really do hope they help you out and answer some of your questions. If you still have some unanswered, then please feel free to get in touch with our team of experts.
We have a LiveChat option on our website and we can, of course, be contacted via our email, we're also on the end of the phone too! Read more on how to contact us here >
---
Want to write for us?
If you've got experience with producing content on photo, video and/or optics products or techniques then we would love to hear from you. Contact our blog editor, Bea, with a sample of your work at bea@cliftoncameras.co.uk.
By Emma Lawson
25 Sep 2023