OM System OM-5 Initial Impressions Review
Coming up to a year since OM System launched its first camera under the new pseudonym, they are back with another: The OM System OM-5.
Durable, invisible, and made to discover your stories this latest release comes in the form of an ultra-lightweight and portable piece of kit that is made for the outdoors. It's for those who don't want to be precious with their kit. For the get-up and goers. For the chuck-it-in-your-bag and lets see-ers.
If you're the kind of person who likes to have a camera with them "just in case" then this is the camera for you.
With that in mind watch below as Fred has taken the OM-5 out to find out more >
---
What is NEW with the OM-5?
The OM-5 is packed with new features including:
NEW LiveND filter
NEW Starry Sky AF
NEW Vertical Video
NEW OM-Log400
NEW Webcam functionality
---
And, what's IMPROVED since the last model?
IMPROVED 5-axis image stabilisation
IMPROVED TruePic IX image processor
IMPROVED Weather resistance to IP53 - best in class
IMPROVED High Res Shot
IMPROVED Face and Eye AF detection
---
What is Vertical Video?
Vertical video is an incredible new feature that, now that OM System has done it, makes you wonder why it's not been done before. The OM-5 is able to tell whether a video has been taken in either landscape or portrait orientation. It then gives you the video with the correct rotation meaning that you have zero editing to do!
It is going to be an incredibly useful feature for content creators who like to share their adventure as they go, and not wait for laptops and editing to happen first.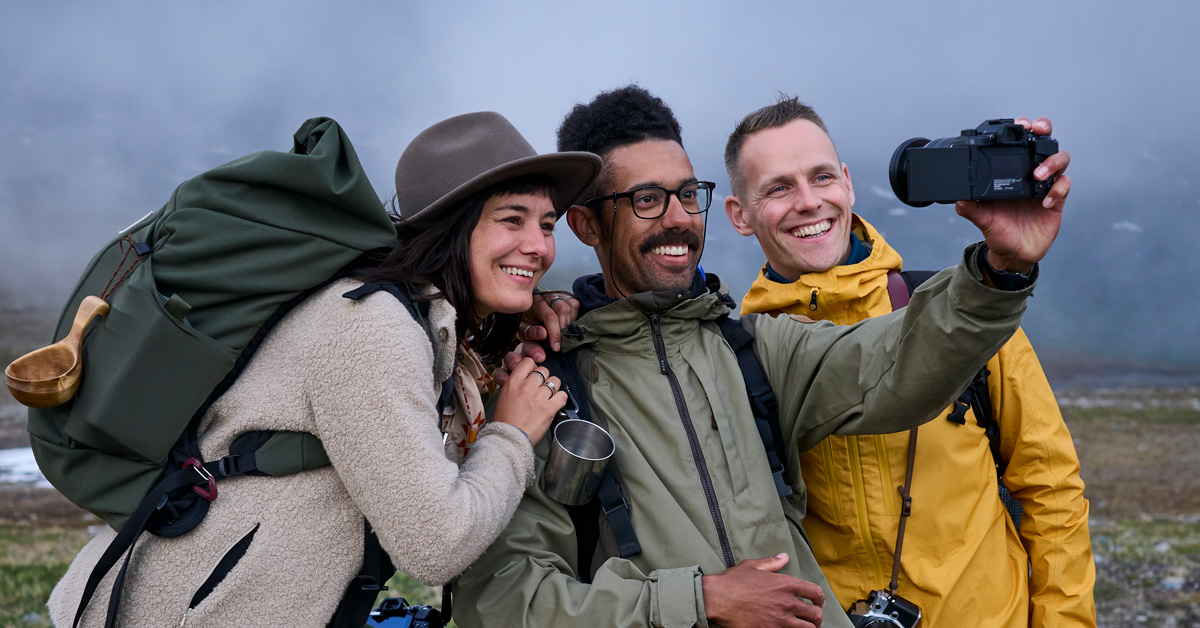 What's the difference between the OM-5 and the E-M5 III?
The OM-5 has been designed to improve upon the classic style of the E-M5 III. Featuring improved stabilisation, in-built ND filters, improved AF functionality and Wireless remote capabilities, the OM-5 is the natural progression from the E-M5 III.
---
Does the OM-5 have a built-in microphone?
Yes, the OM-5 has a built-in stereo microphone and a built-in mono speaker. You can also connect the LS-P5 PCM recorder to the OM-5 when you want to capture professional-grade audio.
---
How long can I record video footage?
The OM-5 doesn't have a recording time limit, essentially allowing you to keep recording limitlessly until you press stop, your memory card is full, or the camera battery needs recharging. Record as much as you want for as long as you want.

What accessories can be used to enhance your shooting experience?
The ECG-5 External Grip can be attached to the OM-5 body, this hand grip is equipped with a shutter release and control dial. This offers more control options as well as a better hold for people who are used to a large camera body. The RM-WR1 Wireless Remote Control is compatible with the OM-5, offering both wireless and wired remote control shooting.
---
Want to know more?
The OM-5 is available either as a body only, or lens kit:
---
Read next
---
Thank you!
Thanks for taking the time to read our blog, we really do hope they help you out and answer some of your questions. If you still have some unanswered, then please feel free to get in touch with our team of experts.
We have a LiveChat option on our website and we can, of course, be contacted via our email, we're also on the end of the phone too! Read more on how to contact us here >
---
Want to write for us?
If you've got experience with producing content on photo, video and/or optics products or techniques then we would love to hear from you. Contact our blog editor, Bea, with a sample of your work at bea@cliftoncameras.co.uk.
By Fred van Leeuwen
26 Oct 2022