OM System Lands with a BANG | OM-1 Launch
It's here! Just two months since the launch of the OM System rebrand, and the release of the OM System M.Zuiko 20mm f1.4 PRO Lens, OM System releases its first camera. The OM System OM-1.
And in case you can't tell, we're pretty excited about it.

---
NEW Camera: OM System OM-1
Despite being a Micro Four Thirds system, the OM-1 behaves much more like a full-frame sensor. It features a brand new 20 Megapixel Stacked BSI Live MOS sensor and the latest TruePic X image processor. Don't be put off by its cropped size, this camera is FAST.
The OM-1 is incredibly adaptable to a wide range of environments. With a fantastic natural ISO of 25600 and an expandable maximum sensitivity of ISO 102400, performance under low light is superb. Combining this with the camera's impressive dynamic range, which has been improved thanks to the latest image processing technology, the OM-1 delivers highly rich images with the best tonal expressions yet.
World-first alert: the Olympus OM-1 features the world's first Cross Quad Pixel AF that can read 1,053-points at 120fps, across the entire sensor and in every direction. That's right – 100% of the sensor is covered in AF points for some of the most advanced autofocusing ever seen.
Finally, the OM-1 uses high-performance image stabilisation up to 8.0 steps with 5-axis sync IS, and up to 7 steps with the body alone. With its IP53 rating, there is no doubt this is a camera that can be taken anywhere and everywhere without so much as a flinch.
For the full spectacular specs-breakdown check out our Video Review where we got hands-on with the OM-1 for a few days >

OM-1, Sounds Familiar?
For hardcore Olympus fans, the name OM-1 will certainly sound familiar. The Olympus OM-1 was a film camera released in 1972. It was the first in the OM series designed by Yoshihisa Maitani – who is the "M" in OM System.
The Olympus OM-1 was a highly acclaimed camera. It was the world's smallest and lightest 35mm SLR camera at the time, and it featured some industry-changing developments such as replacing the cloth curtain shutter with strings and including an air damper to absorb the shock of mirror movement.
The launch of the OM System OM-1 purposefully coincides with the 50th anniversary of the Olympus OM-1 and it certainly shares its badge and legacy of groundbreaking camera technology. Firmly in the digital era, this next generation OM-1 is making exceptional strides with autofocus technology, the ability to create composite images in-camera and enhanced body durability.
---
Why is Olympus still on the box?
Good question. We made a pretty big deal back in December about the fact that the "Olympus" name is good and gone, and "OM System" reigns from here on out. While this remains to be true, many customers may be confused to see "Olympus" not only on the box of their new OM System camera, but also on the body itself.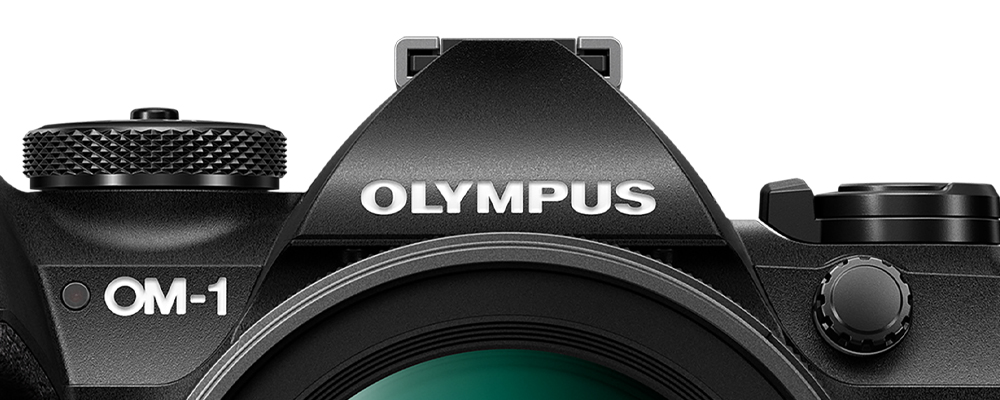 It seems that this is because of the link between the Olympus OM-1 and the 50 year anniversary of its launch. Tying the two together makes the transition for brand-loyal customers easier and offers some continuity for others.
We can now be (almost) 100% certain that this will be the last camera to be released with "Olympus" branded onto the prism. Just something for you collectors out there to be aware of.
---
OM-1 Accessories
Joining the launch of this revolutionary camera is a myriad of new accessories to complete the photographic experience. Don't forget to click "Related Accessories" when you purchase the OM-1, you can then create your own custom bundle with discounted prices on the accessories.



OM System HLD-10 Power Battery Holder

Get up to 1000 shots per charge with this battery grip. Featuring matching vertical and horizontal controls and IP53 resistance, the Battery Holder will automatically match your shooting style. Buy the HLD-10 Power Battery Holder here >




OM System RM-WR1 Wireless Remote

For communication up to 5 meters away from the camera. Control stills, video and internal settings with the wireless remote. Buy the RM-WR1 Wireless Remote here >



OM System BCX-1 Charging Kit

Get the new high-capacity BLX-1 battery and BCX-1 charger in one convenient kit. Charge up to two batteries at a time, with a full charge in just 150 minutes. Buy the BCX-1 Charging Kit here >






Two NEW Lenses
Alongside the launch of the OM-1, OM System has also released two new lenses today: a 12-40mm f2.8, and a 40-150mm f4. Both lenses boast IP53 ratings, deeming them as dustproof, waterproof and freezeproof (down to -10º), the same as your OM-1 camera.
It is worth noting that Olympus lenses remain compatible with the new OM System cameras and vice-versa, so you don't necessarily need to replace what you already have. That being said, these are some impressive pieces of glass that might have you looking at a part exchange.
---
OM System M.Zuiko 12-40mm F2.8 Mk II
This is a high-performance, lightweight essential. The 35mm equivalent focal length of 24-80mm makes this a useful and adaptable lens for a range of photographic scenarios. A great all-rounder, the M.Zuiko 12-40mm f2.8 Mk II lens delivers exceptional image quality whether shooting portraits, architecture, nature, travel, landscape, sport, wildlife or macro. And the fast f2.8 aperture paired with the OM-1 camera's ISO capabilities means that low-light photography will produce very satisfying results.
You can read more about the OM System M.Zuiko 12-40mm F2.8 Mk II here >
The OM System M.Zuiko 12-40mm F2.8 Mk II is also available with the OM-1 as a kit here >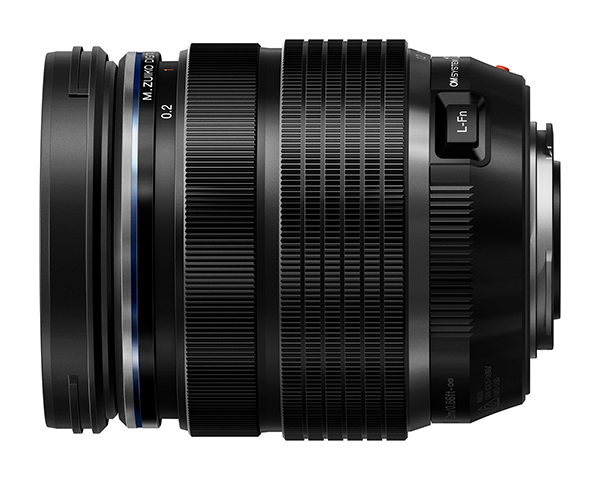 OM System M.Zuiko 40-150mm F4 PRO Lens
This lens, with an equivalent 35mm focal range of 80-300mm, is the world's most compact and lightweight telephoto zoom lens*. Pair this lens, which weighs only 382g, with the new OM-1 camera for an exceptional zoom that remains perfectly balanced in the hand.
*As of February 15, 2022. The world's most compact, lightweight model at a fixed aperture, 300mm equivalent (35mm equivalent) telephoto zoom lens.
Constructed out of an impressive 15 elements in 9 groups, with a whole host of special lenses including 2 ED, 1 Super ED, 1 HR and 2 aspherical. There is no doubt that this OM lens is going to produce images of spectacular quality.
You can read more about the OM System M.Zuiko 40-150mm F4 PRO Lens here >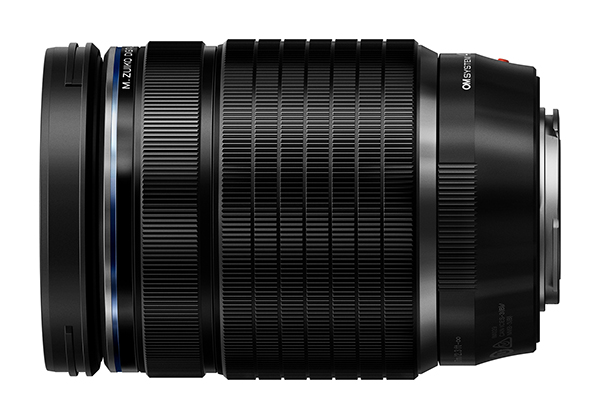 ---
Our first thoughts...It has to be seen to be believed
I said it at the start and I'll say it again, this OM System launch has landed with a bang. There has been some trepidation over what the rebranding may do to the Olympus following; will it alienate the older audience? will they be able to draw in a new crowd?
So far, however, every person who has held this new OM System camera in their hands has said it has to be seen to be believed. It is hard to put into words what this camera can do, especially in combination with the two new OM lenses. If you are usually a full-frame-ride-or-die shooter, don't be put off by the Micro Four Thirds tag, give it a go and you'll see what we mean.
To sum up, if you are looking for a camera that can keep up with your fast-paced shooting style while producing images of beautiful tone and range, then look no further; the OM-1 is here.
---
OM System OM-1: What it can do
Click on the images below to view their full resolution. Images taken by Hannu Huhtamo and Michaela Skovranova.
---
Convinced yet?
The new OM System OM-1 Mirco Four Thirds Camera is available to buy here:
Or, shop the whole new OM System range here >
---
Read next
---
Thank you!
Thanks for taking the time to read our blog, we really do hope they help you out and answer some of your questions. If you still have some unanswered, then please feel free to get in touch with our team of experts.
We have a LiveChat option on our website and we can, of course, be contacted via our email, we're also on the end of the phone too! Read more on how to contact us here >
---
Want to write for us?
If you've got experience with producing content on photo, video and/or optics products or techniques then we would love to hear from you. Contact our blog editor, Fee, with a sample of your work at fee@cliftoncameras.co.uk.
By Beatrice Debney
15 Feb 2022