Tokina 100mm atx-i f2.8 FF MACRO Lens Review
I have been lucky enough to have a Tokina 100mm atx-i F2.8 FF Macro lens in my possession for about a month or two now and I thought it about time to tell the world what I think about it. I have the Canon fit version of the lens.
---
What is the atx-i series?
Tokina's existing and popular AT-X pro lenses are considered to be the top dog when it comes to full-frame lenses for DSLR users. The new addition 'i' stands for 'interactive' which Tokina claim, implies a 'mutual communication between the photographer and the lens'.
The new 'atx-i' range is essentially an enticing upgrade to the existing at-x series, bringing full-frame, contemporary lenses to the market for DSLR photographers.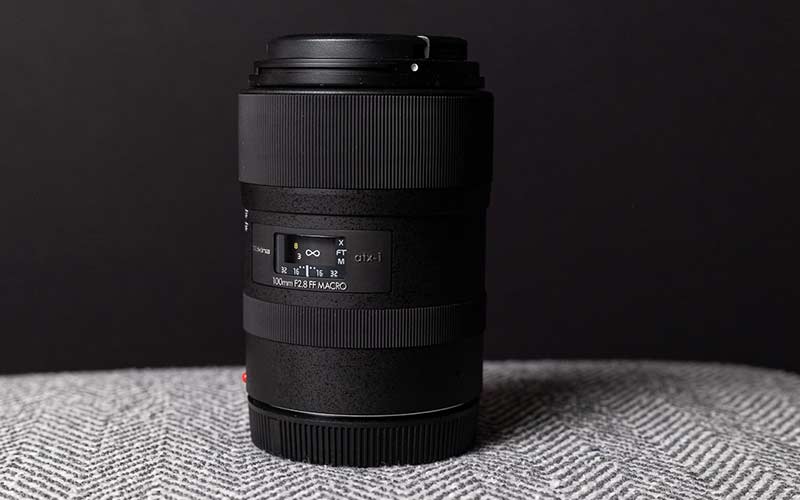 But do you HAVE to use this lens with a DSLR?
Of course not. I am lucky to have both a Canon EOS 5D Mark IV DSLR camera and the new Canon EOS R6 mirrorless camera (with the correct adapter of course) so I was able to test this lens's performance over DSLR and mirrorless.
---
Not what I planned
I initially requested a loan of this lens to make use of the macro capabilities but found myself using the lens for portraits instead. A bone of contention for many photographers, using a macro lens for portrait photography can be a touchy subject, but for me it's always been a pleasure and this lens didn't disappoint.
---
Why are macro lenses so good for portrait photography?
Macro lenses produce such exquisite detail and are specifically useful to close up portraits or headshots - conveniently, my typical style of portrait photography.
Macro lenses are known for rendering some of the sharpest detail and when focused correctly, they'll create an incredible tack-sharp and crisp image that looks just divine when printed. Something I need to more of.
Single light portrait, f4.0, 1/200 on the Canon EOS R6.

Single light portrait, f4.0, 1/200 on the Canon EOS R6.
---
DSLR vs Mirrorless Performance
Mount this lens to a DSLR full-frame camera and you're laughing. It's what the lens was built for so it performs seamlessly and more importantly, as expected. Being mounted to a mirrorless doesn't really change this but I did notice some very minor changes, like the focus hunting a little more than usual.
Does this make me want to NOT use mirrorless? Personal choice and for me it's a no, I'd happily use this across both of my DSLR and mirrorless systems without issue or inner rage.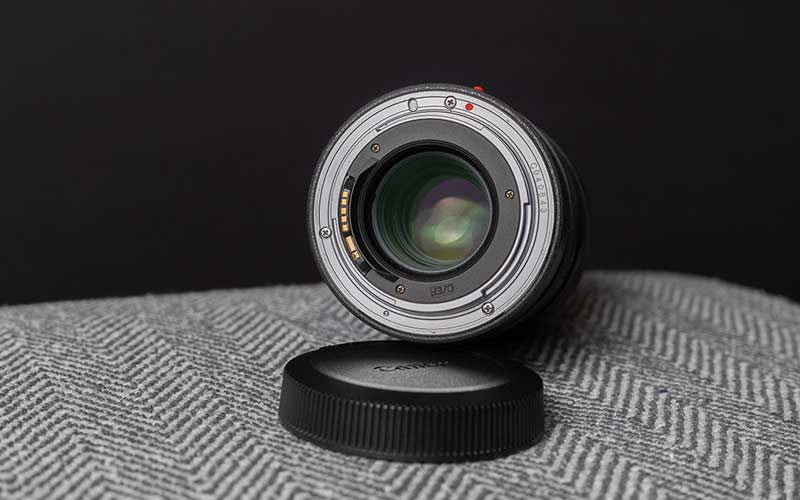 ---
Portrait Perfection
The Tokina 100mm was put to the portrait test with both of my Canon cameras. The compression that the 100mm focal length creates is just so stunning to work with. The drop off on my images faded so nicely and the parts of the image that I wanted in focus were pin-sharp - exactly the look I was aiming for.
---
Focusing Speeds
One drawback, in my opinion, of using a macro lens for portraits is the slower focusing speeds. The Tokina lens offers a 'full' and 'limit' switch to help reduce this problem, limiting the focus range that the lens can work with.
However, it's still relatively slow if you were to compare it to the like of other non-macro F2.8 primes. With that said, I am attempting to use a lens out of its comfort zone so it's hardly surprising.
---
Macro Master
The Tokina 100mm F2.8 FF macro lens lets you capture 1:1 reproduction and shoot at a comfortable 4.5 inches distance between the front element of the lens and your subject, so you can get pretty close to your subject. In this case, a slightly annoyed Greyhound who isn't keen on being a model (apologies for his shabby appearance, I wasn't prepared for the detail the lens would uncover).
One-Touch Focus Clutch
An irritating feature if you were needing to shoot in speedy environments as I frequently knocked the clutch mechanism whilst faffing about with my composition. But when it comes to slower-paced macro and portrait photography, this feature is incredibly useful.
AF mode with the clutch extended.

MF mode with the clutch retracted.
Switch from AF to MF in a jiffy, the focus ring just needs to be pulled back and you've got yourself a very tactile manual focus control. The focus distance window is easy to use and more importantly, understand. Rendering scale plus distance in metres and feet gave me multiple factors to ensure my manual focusing was on point.
---
Final Thoughts
A versatile lens that for me, will only be used as nature (or Tokina) intended it plus a bit of portrait photography on the side. It's a 'does exactly what it says on this tin' kind of lens. Performs as expected and produces some brilliant bokeh and compression that even the fanciest photographer would love.
Whenever this lens has to be returned I will genuinely be sad, I've found that I've taken it to many of my shoots recently and it's found a nice home in my Lowepro Tactic 450 AW II bag.
---
Would I buy one?
Tough one, for the very acceptable price of £399 it's hard to say no. So if I were starting out and needed a lens that covered a couple of key photography genres and helped me decided where my loyalties lie when it came to macro, portrait or even landscape (yep, Tokina claim this lens is good for that too, thanks to edge-to-edge sharpness) then I almost certainly would.
However, with the other lenses in my bag and where I'd like to move with my own photography, I would possibly like to invest a little more capital in a dedicated mirrorless macro lens. That said, the Tokina 100mm will definitely feature in my photography work over the coming weeks and months. Thank you Tokina!
---
Read next
---
Thank you!
Thanks for taking the time to read our blog, we really do hope they help you out and answer some of your questions. If you still have some unanswered, then please feel free to get in touch with our team of experts.
We have a LiveChat option on our website and we can, of course, be contacted via our email, we're also on the end of the phone too! Read more on how to contact us here >
Want to write for us?
If you've got experience with producing content on photo, video and/or optics products or techniques then we would love to hear from you. Contact our blog editor, Fee, with a sample of your work at fee@cliftoncameras.co.uk.
By Fiona Chandler
11 May 2021