Your Best Mirrorless Cameras of 2019
2019 is coming to a close so we wanted to take the time to reflect on your most popular mirrorless cameras of the year to date, according to you, our Clifton Cameras customer. We'll cover the three top categories, micro-four-thirds, APS-C and full-frame.
---
Micro-Four-Thirds
Our top micro-four thirds mirrorless of 2019 is the Panasonic Lumix DC-G9. With its 20.3MP Live MOS sensor and 3.68M-dot electronic viewfinder, this is a camera that ticks the box for both amateurs and professionals alike.
The price tag sits at £899 for the body so it's not too steep for the photography newcomer or the photographer that's looking to take the next step up. The camera offers 5-axis in-body image stabilization and the coveted 4K video at 60fps. The top qualities also make the G9 a great choice for the more experienced and professional photographer.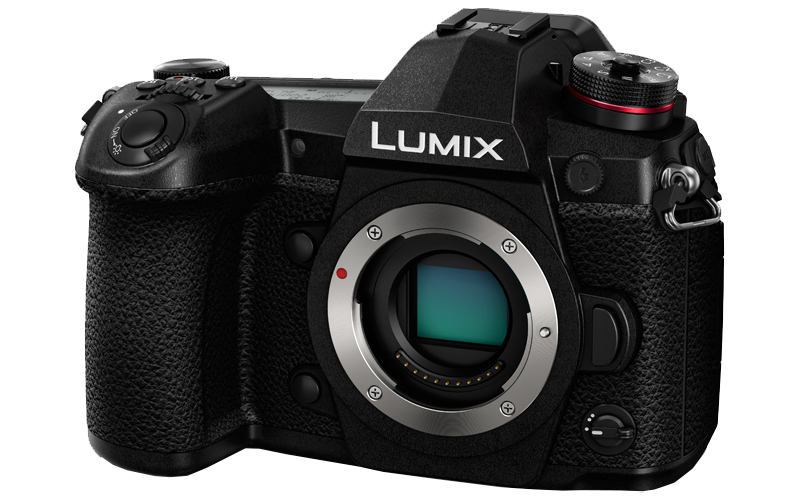 The Panasonic Lumix DC-G9 is capable of 20fps shooting with continuous autofocus using the e-shutter and can capture 80MP RAW and/or JPEG files using its high-resolution mode. Giving the landscape and detail-conscious photographers out there the ability to go toe-to-toe with the larger sensor cameras.
The G9 also comes with a 1.04M-dot 3" articulating touchscreen display that provides versatile shooting positions along with a magnesium body that's designed to be dust and weather-sealed. Meaning you can really push the G9 to the limits without fear of damage.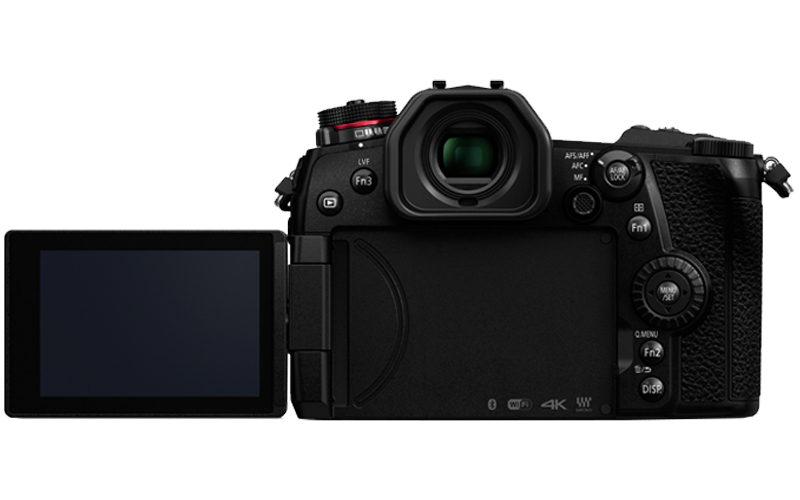 Topped off with dual UHS-II card slots, this seemingly entry-level camera certainly packs a punch and can quite easily battle with the best of the premium and more professional micro-four third cameras on the market. In 2019, Panasonic also released a firmware update making it even more worthy of its top spot in this category.
---
APS-C
The top dog for the mirrorless APS-C category is the Fujifilm X-T3. Since its release in the autumn of 2018, the X-T3 has continued to grow in popularity. Coming with the strong photographic history of Fujifilm, the X-T3 has a 26MP BSI 'X-Trans CMOS 4' sensor with an improved AF tracking and face/eye detection AF system, making it lethal competition for the likes of Sony.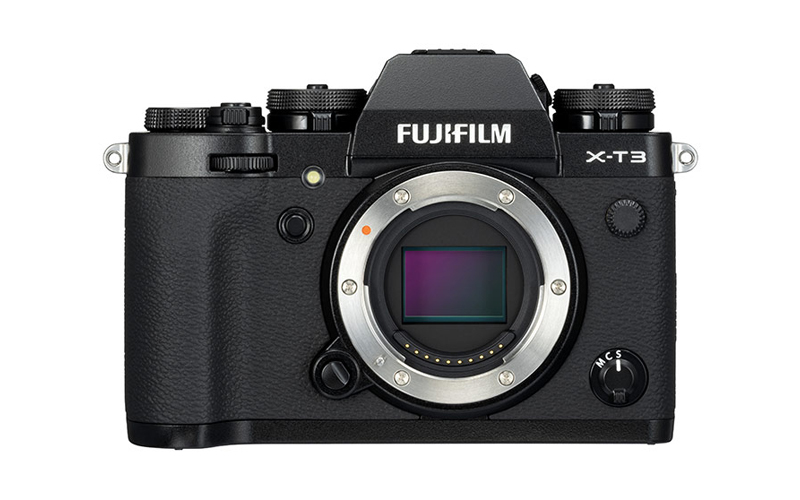 Its mechanical shutter is capable of 20fps with AF and 30fps in 1.25x crop with the electronic shutter. Coupled with a 'Sports Finder' mode that gives a preview of the area around a 1.25x crop, it makes the X-T3 a great camera for pre-empting any action that happens around you. With its lightweight and compact build, these factors all contribute to making this camera a brilliant companion to the photographer that travels or the one who is always on the go - which these days, is most of us!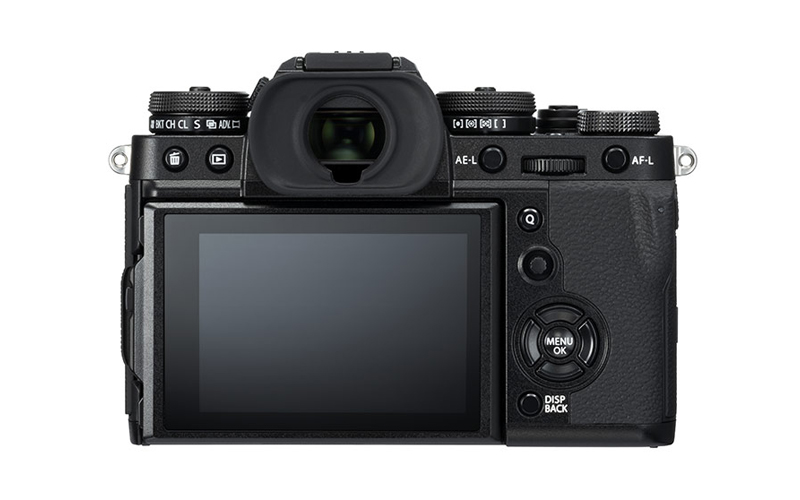 The key attributes that have boosted this camera are the video capabilities. 4K at 30p using the full width of the sensor and 4K at 60p from a 1.18px crop region with internal F-Log capture, the X-T3 is an extremely competitive camera in the stills and video hybrid market. Coming with headphone and mic sockets, dual UHS-II SD card slots and a three-axis tilting touchscreen, the X-T3 is fab for the vloggers out there.
All-in-all the Fujifilm X-T3 is a hybrid hero. Stills, check, video, check. All you need in one lightweight and compact package.
---
Full-frame
A very competitive arena but we're really not surprised that Sony sits at the top of the pack with the very reasonably priced "entry-level" Sony a7iii. Coming in at £1,755 it's a fantastic starting mirrorless full-frame for those taking their first steps or are making that long-awaited upgrade. It's also a cracking body for the professional photographer - or even as a second body for those that are lucky enough!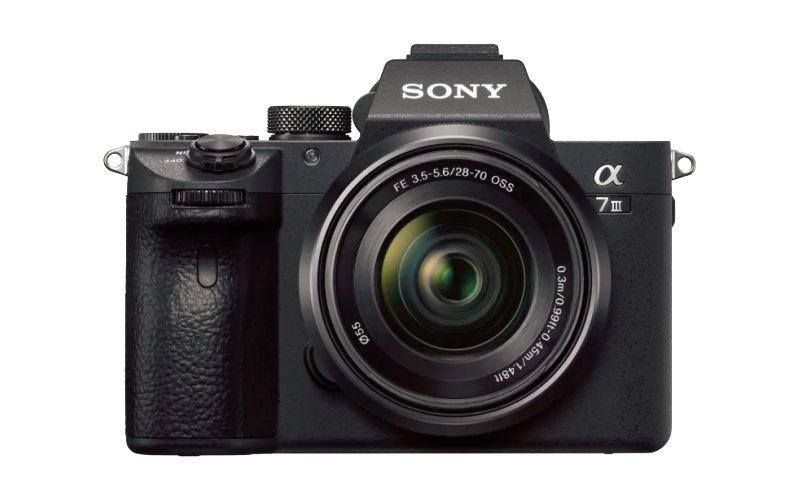 An upgraded 24MP BSI CMOS sensor and 93% autofocus coverage (693 phase-detection points, 425 for contrast detection), makes the Sony a7iii a prolific performer. An incredible low light workhorse, there's a reason why you'll see many wedding photographers sporting these sturdy and reliable cameras.
Capable of filming 4K at 24p (oversampled from full width 6K) with the industry "norm" touchscreen and a super quick 10fps continuous shooting mode, this camera can compete in almost all types of photography genres.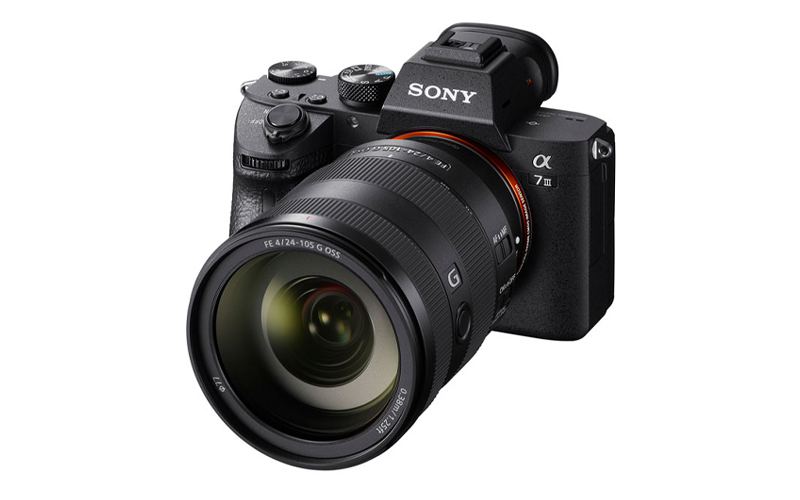 The Mark III comes with a larger 'Z-type' battery that can operate up to 710 shots (CIPA rated). Meaning you can shoot for longer and see the frames you're about to take in beautifully bright and colour accurate real-time, thanks to the 2.36M-dot OLED viewfinder.
Packed with dual SD memory card slots for that all-important peace of mind and in-body stabilisation makes the Sony a7iii a force to be reckoned with. Even with its bigger brother coming onto the scene recently, we can't see the want for this camera dropping off any time soon.
---
A Worthy Note
Even though this review is based on our top sellers of 2019 so far we, can't not mention a few notable cameras that have proved popular since their release late in the year. The Nikon Z 50 is one of those cameras. The Z 50 is Nikon's first entry to the APS-C mirrorless market and it inherited some of the top features from its bigger Z 6 and Z 7 brothers. Packing a 20.9MP DX-format sensor, the Nikon Z 50 is capable of shooting 11 fps with 209 on-sensor AF points that cover approx. 90% of the frame. Being small and lightweight, the Z 50 is the perfect weekend camera or for those that want the professional performance that we know and love from Nikon, coupled with portability and usability.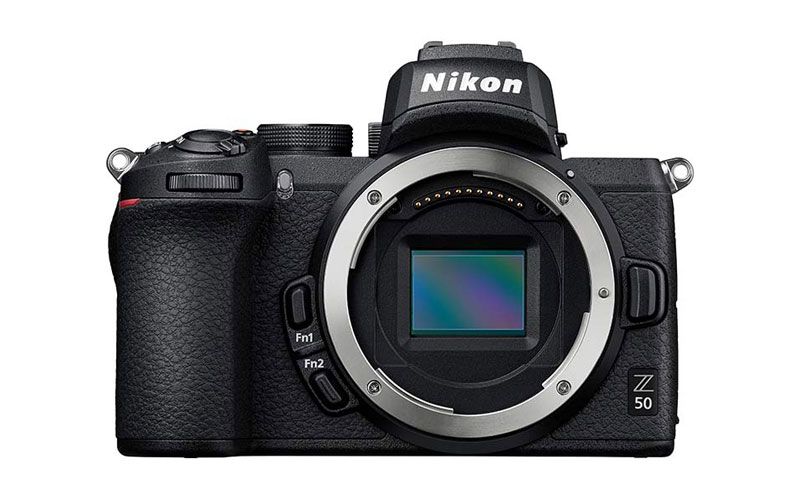 Let's not forget the latest compact mirrorless from Canon. Released at the end of September, the Canon EOS M6 Mark II is designed and built around the enthusiast photographer or for the vloggers out there. The Canon EOS M6 Mark II combines excellent quality still capability with 4K video and Full HD video up to 120fps. Perfect for the travel or street photographer, the 32.5MP APS-C sensor is capable of capturing action up to 14fps shooting and with a 30fps RAW burst mode.
What's Next?
Keep your eyes peeled for more 2019 reviews as the year comes to a close. We'll also start to take a look at where 2020 will take us in our photography and videography journeys. If you have any burning questions or any particular blogs that you'd like to see from us then please feel free to get in touch via fee@cliftoncameras.co.uk - I'd love to hear from you!
By Fiona Chandler
20 Nov 2019