ABOUT THINK TANK
Think Tank Photo designs camera carrying solutions for working professionals. Think Tank products are born from the collaborative efforts of professional photographers and product designers, working together with a common goal — to create the most inventive and effective solutions for all photographic situations. We go to great lengths to listen to our core customers and translate their feedback in everything we create.
The company was founded in January 2005 by designers Doug Murdoch and Mike Sturm, and photographers Deanne Fitzmaurice and Kurt Rogers. Deanne Fitzmaurice won the prestigious Pulitzer Prize for photojournalism in 2005.
Quality is in the details.
We take great pride in knowing that our products can handle all types of conditions that may occur during a photography assignment. Our philosophy is simple: our products should enhance, not distract, from capturing the moment.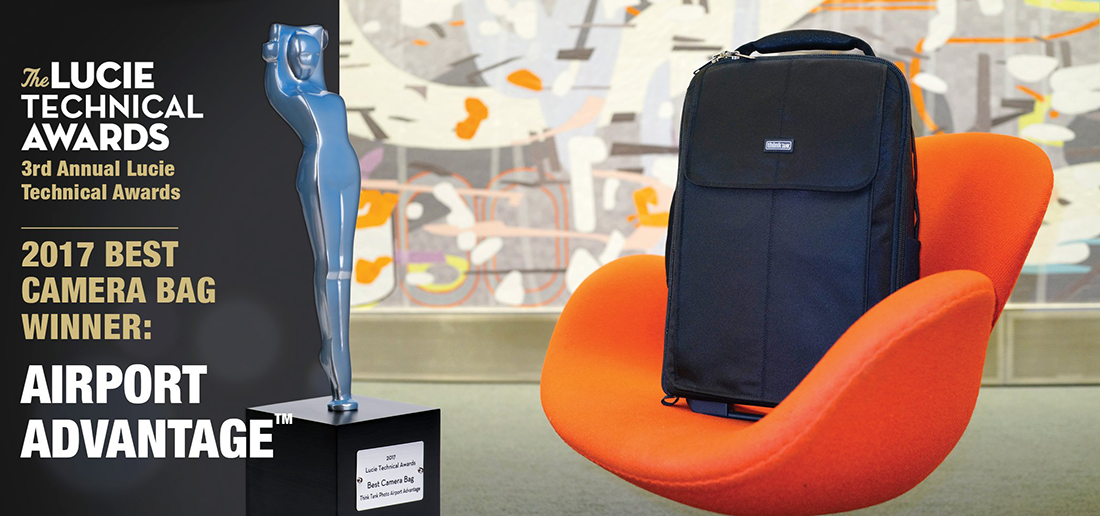 Designed for traveling photographers, the Airport Advantage roller is sized to meet commuter or regional jet carry-on requirements.*
The roller's customizable interior allows you to carry the maximum amount of gear on the plane. The Airport Advantage's lightweight design helps meet weight restrictions, yet features the same level of protection for whic Think Tank is known.
KEY FEATURES
• Specifically designed interior to maximize gear for carry-on for small aircraft such as commuter and regional jets. Meets U.S. and interionational airline carry-on requirements*
• Ultralight design weighs only 5.9lbs. (2.7kg), keeping your roller under weight restrictions
• Dedicated laptop pocket fits up to 15" laptops in a padded sleeve