A weekend in the life of the Olympus ED 100-400mm F5-6.3 IS Lens
Is the Olympus 100-400mm F5-6.3 ED IS M.Zuiko Lens the perfect wildlife partner?
As ever, we were lucky enough to get our mitts on the latest addition to the Olympus lens line-up ahead of its launch on 4th August 2020.
With the speculation high over whether Olympus is still going to be around come the end of the year let alone release any more cameras or lenses, Olympus have firmly stated its position and intention with this lens and the release of its roadmap for future developments.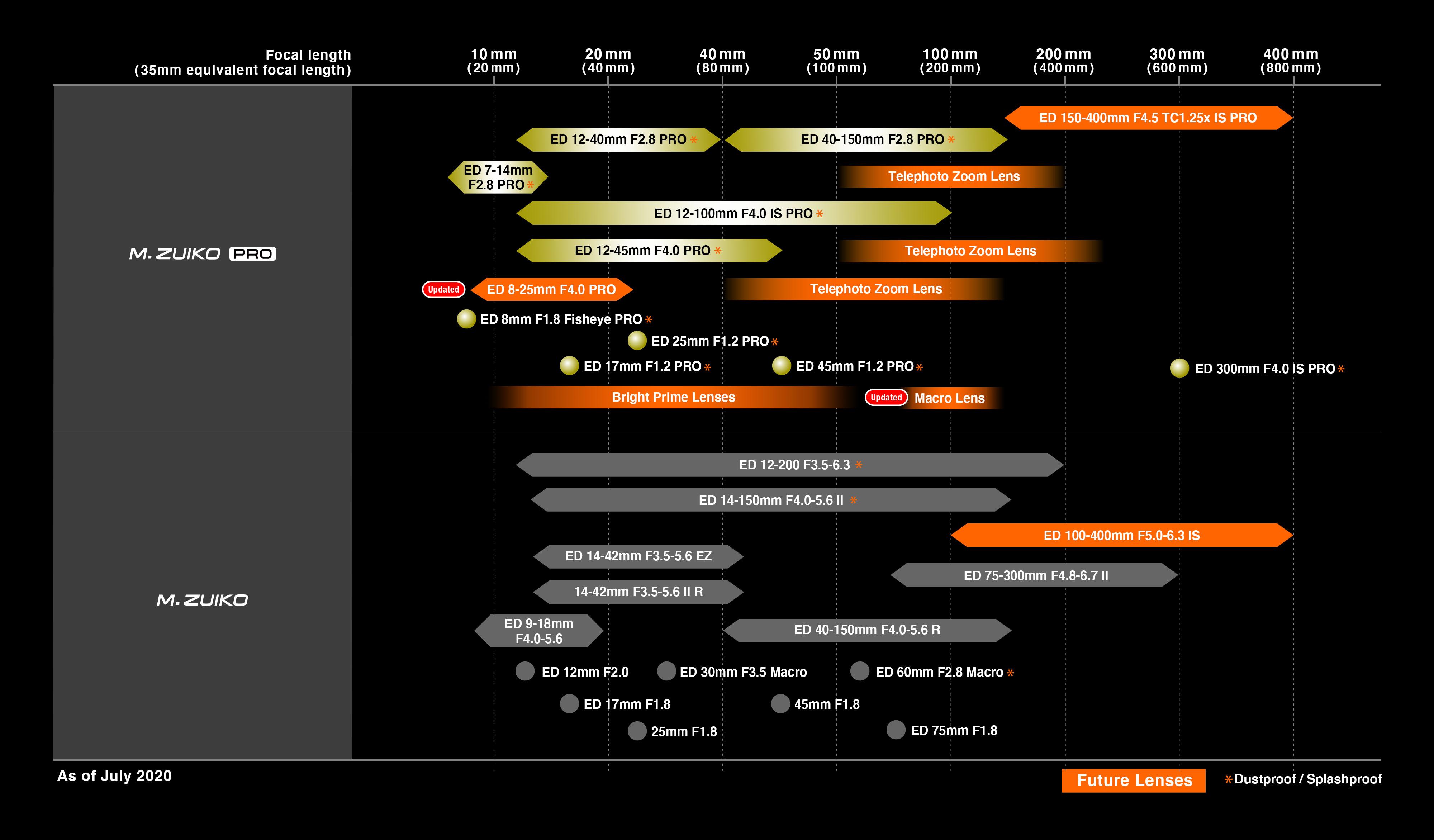 A 35mm equivalent of 800mm, the ED 100-400mm with image stabilisation sits in line with the same maximum reach as the ED 150-400mm F4.5 IS Pro which is scheduled for release later this year - keep your eyes peeled!
---
Let me set the scene
It's a warm weekend in July so naturally, we're outside experiencing some fresh air and sunshine whilst we can, at a socially safe distance form people of course. I had the Olympus E-M1X loaded with power and memory cards and took to Kent with Winston Churchill's Chartwell home (currently operated by the National Trust) and a little dusk beach trip on the cards.
A fully-loaded

E-M1X ready to roll
---
Does size matter?
In this case, almost certainly. When you're trying to navigate through the rocky paths down to the beach, having an E-M1X and 100-400mm slung over your shoulder wouldn't usually be your most wise choice. However, thanks to the classic portability of the micro four-thirds system, the whole package is perfectly manageable and although not light as a feather, barely noticeable when sliding down what felt like sheer cliff faces.
The light was already fading by the time we got to the beach so there was only time for a few quick snaps before it was time to navigate back up the rock face to the car. Thankful that I had the powerhouse of the E-M1X though, even with a much smaller sensor, the partnership with the F5-F6.3 allowed me to quickly test some snaps at 100mm and 400mm.
Taken at 100mm on the Olympus 100-400mm M.Zuiko ED IS lens in very low-light.

Taken at 400mm on the Olympus 100-400mm M.Zuiko ED IS lens in very low-light.
---
What about that length though?
When sitting at 100mm the lens really is the epitome of compact and yet when zoomed to 400mm there really isn't much change in the feel and practicality of the lens. The weight distribution is barely noticeable and you're never fearful that you might whack it on something as you pan around to snap your subject.
The Olympus ED 100-400mm IS Lens Retracted

The Olympus ED 100-400mm IS Lens Extended
---
Super sharp and fabulously fast
Don't be fooled by the F5-6.3 aperture range, even in the very low light images shown above and with a much smaller sensor than I am personally used to, I was still really pleased with the quality and lack of noise on the test shots. On another walk through the Kent countryside I snapped a few isolated stills of the surrounding fauna and yet again I was blown away with the level of detail and quality in these images.
The compression and bokeh on this image is really impressive from an F5 lens.

Even when zoomed in, the image stays tack sharp and crisp.
---
Get in the thick of it
Fast forward a day or so and we're back in the daylight at the National Trust's Chartwell. Winston Churchill's home since 1922, sadly wasn't opening for a mooch around. Not to worry though, the grounds were lusciously perfect for a stroll. The wildlife that shared the beautifully groomed lawns of Chartwell were also happy for a mini-photoshoot.
Keeping my distance thanks to the 35mm equivalent reach of 800mm.

Capture beautiful bokeh even at F5.
The zoom range of 100-400mm was perfect for keeping my distance but still feeling like I was in the thick of the grazing time. I really did worry that the F6.3 aperture at 400mm would struggle to create that soft bokeh that a lot of us come to enjoy. I was pleasantly surprised!
---
Macro, surely not?
Just because you have a lens that gives you the 35mm equivalent of 800mm doesn't mean you can't get up close and personal with the florna and fauna on your wildlife walks. I didn't realise the ground of Chartwell would be so ornate and alive with beautiful blooming flowers and plants. The 100mm end of the focal range still allowed me to get close detail on many of the exotic plants which was a very welcome and surprising trait from such a wildlife focussed telephoto zoom lens.
I was stupid enough to not note what type of flower this is, so if anybody has an idea...
---
Steady Eddy
Shooting at 400mm is not an easy task without a little bit of help from your camera equipment. I stupidly forgot that you can only use either the camera or lens' images stabilisation, so when I tried to shoot at 400mm with both turned on I obviously found it incredibly frustrating and thought I must've had a duff model!
I switched the cameras IS off and experienced the full power of the built-in image stabilisation on the lens, which didn't disappoint. Even at the extremes, I found panning for my subject easy to do without the jerky-motion you'd experience without that stabilisation. Even the motion of pressing the shutter button at those kinds of focal lengths can play havoc with your stability, but the 100-400mm from Olympus coped with ease.
---
What's the verdict then?
Don't be put off by the recent news coming from Japan, they are still creating absolutely exquisite lenses that not only create beautiful images but are also a dream to hold and operate. The zoom and aperture rings flowed seamlessly throughout their ranges and never gave you a sticking point or jerky movement.
Style is always never far away when working with Olympus, their classic look runs right through the 100-400m M.Zuiko lens. The understated blue ring just adds that finishing touch to a sleek and dare I say it, sexy, lens.
Classic Olympus styling.

Easy to hold for long periods of time, even with my little lady hands.
Functionality wise, in my opinion, it has to be up with the likes of the Pro range. I always assumed you'd need a constant aperture of f2.8 to get the super sharp photos of fast-moving object but this lens proves that's not always the case. A soft and buttery bokeh was also achievable and as a part-time wedding photographer, it was nice to be able to create these kinds of stills with a super-telephoto zoom lens.
The weather vane at Chartwell House.

The beautifully ornate side of Chartwell House.

The beautiful Chartwell House framed by the surrounding fauna.

An apple tree in the grounds of Chartwell House.
---
Where can I find out more about the lens?
We have this lens ready for pre-orders so head over to our listing to find out more. If you have any questions or want to learn more about this lens or any other equipment from Olympus then make sure you check out the Test and Wow offer we are currently running.
Where can I find out more about visiting Chartwell House?
Chartwell is run by the National Trust, so head on over to their website to read more about making a visit.
---
Thank you for taking the time to read this blog. Don't forget to have a read of other recent blog from Martin Drew on "Birding from Home". Make sure you follow us on Instagram, Facebook and Twitter to keep up to date on all things photography and videography!
By Fiona Chandler
4 Aug 2020