An Hour with the Sony a7 IV with in-camera footage

On the 12th November 2021, I was fortunate enough to go to the Sony Roadshow and spend the morning with the brand new Sony a7 IV and its 33MP sensor. There's no need to milk it, it's as amazing as everyone says it is and I'm here to tell you why.
Full disclosure, I am normally a Canon shooter, still holding onto my trusted 5D Mark III, so switching it up to a Mirrorless Sony camera I was expecting a little resistance as I got used to this entirely new system. In reality, this was one of the easiest cameras to pick up and start using that I have tested so far.
For a breakdown of the new specifications click here >
---
It doesn't feel like an entry-level camera
The Sony a7 range has always been marketed as the entryway into mirrorless photography, with its hybrid nature and more affordable price range (albeit still pretty steep for a hobbyist). But this doesn't feel like an entry-level camera when you hold it in your hands.
The main reason is that Sony has added a larger grip, a small change that has made a world of difference. Mirrorless cameras have the advantage of being lighter than DSLRs, but this can have the tendency to feel cheap and flimsy. With this extra grip, the a7 IV feels much more like a pro camera because it is a lot sturdier in the hand.
For comparison, I also had with me an a7 II to get some secondary footage and the difference in handling was clear. The a7 II feels like an entry-level camera, the a7 IV absolutely does not.
---
Very impressed with the half-depressed AF
As a photographer, I am very used to the half-depressed shutter to find focus followed by the full shutter release to take the photo. Before even touching the shutter button the camera displays a white box around the area it recognises as a face (both human and animal.
When you then half depress the shutter you immediately see either a small green square over the eye (either human, animal, or bird depending on your settings) or, if it is searching for a focus point then you can see a number of green points whilst it is tracking.
This shows up whether you are looking through the EVF Viewfinder with its 3.69 million dots or through the 3" touchscreen. I know this isn't unique to the Mark IV but this guidance makes it very clear to see how the camera is interpreting what's in its shot and gives you full clarity to know that your photo will be in focus. What's so impressive is the speed at which it finds that point of focus. It is fast, responsive and accurate every time.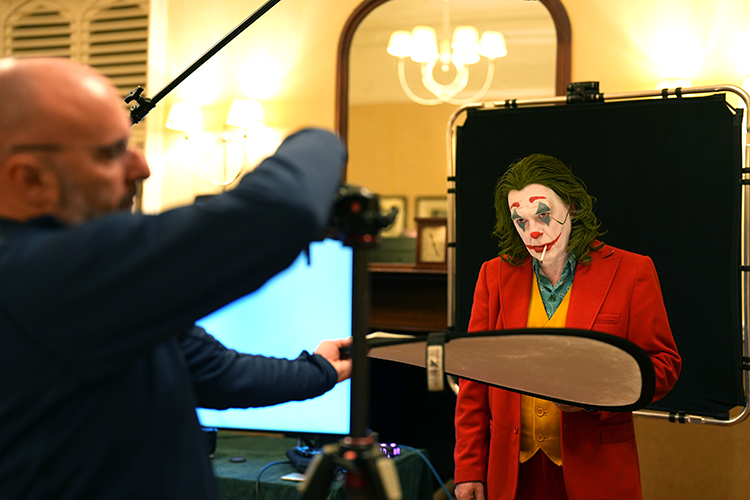 Shot on Sony a7 IV with Sony FE 50mm f1.2 GM Lens
---
It is almost impossible to take an out of focus photo
As part of the roadshow experience, Sony had organised for photographer Glyn Dewis, to photograph model, Graham Brodie, dressed up as Heath Ledger's Joker. The images that came out of just one Elinchrom light and a blackboard background were stunning.
The AF was so accurate that at one point the photographer was standing in front of the camera to hold a reflector, and was simply releasing the shutter without looking through the viewfinder. There was no "will this be in focus?", no "make sure you're still stood in the right focus area"; the camera is so accurate that the model could happily play around with different positions and the camera would pick him up every time.
The only time the camera struggled to find the eye was when the model was turned almost 90-degrees with his face turned up to the ceiling. But, to be completely honest, I think this was more because the algorithm wasn't set up to specifically detect joker make-up. Based on what I saw earlier that day, take the make-up off and it would have had no issue.
This photo, for example, taken with the Sony FE 85mm f1.4 GM Lens, is straight out of the camera. You can see the level of clarity within the photo, from the individual hairs in the wig to the creases in the make-up. I can highly recommend clicking on the image below and zooming in to experience this in full.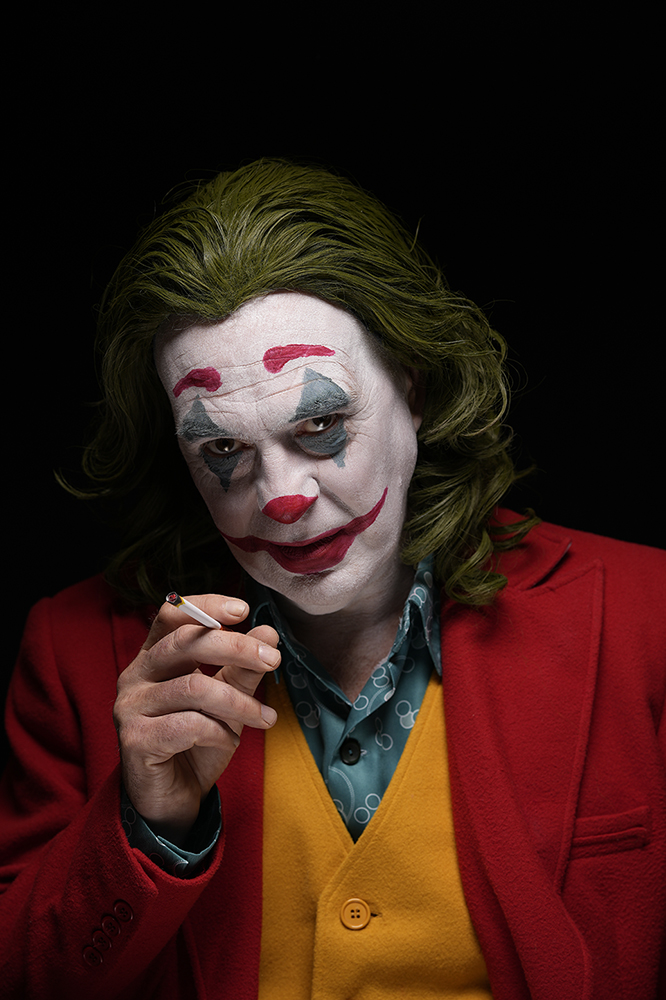 Shot on Sony a7 IV with Sony FE 85mm f1.4 GM Lens - Click to view in full resolution

The magic really happens when you zoom in. Cropping into the image at 100% you can see the lines of his fingertips and the small hairs on his skin. It is incredible. As Glyn Dewis said on the day, it looks like the image was taken on a 61MP a7R IV rather than the 33MP a7 IV.
Click on the images to view at full resolution
---
Autofocus that just makes sense
Human Eye AF has been around for a while now. Even Animal Eye AF is becoming standard. Bird Eye AF however is a feature that so far has only been a part of flagship models such as the A1. Until now.
The Sony a7 IV is the first in the Alpha Range to incorporate it and it is just as accurate as it is for humans. At the roadshow, Sony had set up an area to test this out. Opting for plastic bird replicas over the real thing was a surprisingly effective way to test this feature.
As is possibly expected now, the autofocus was incredibly fast. The camera recognised the birds and snapped to the eye straight away. Because in this setup there were multiple birds, we switched over to a more selective setting, moving the focus zone by using the new textured toggle. With this setting switched off the camera would automatically focus on the closest eye to the camera, so it was nice to have more creative control in this way.
Shot on Sony a7 IV with Sony FE 50mm f1.2 GM Lens - Click to view in full resolution
---
A game-changer for wedding photographers
If you will indulge me with just one more point about the autofocus capabilities of the Mark IV, I have to mention the Face Recognition feature. It is a game-changer for a wedding photographer in particular, but it could have so many other applications.
Face Recognition works by taking an image of your main subject and using AI technology to find that face in any crowd. It is the perfect solution to ensuring your happy couple are always the focus.
Quickly snap individual headshots of the couple before the big day and set one of them as the priority. Now, for the rest of the shoot, no matter if you have a big group shot, you're capturing an intimate moment of the couple through a crowd, or they are boogying it up on the dance floor, they will always be recognised as the focus point by the camera.
The only drawback is that currently only one face can be set as the priority – not even Sony has the power to focus on two different points at once…yet!
---
Photo to video with the flick of a switch
As mentioned before, the a7 range is a camera made for the hybrid shooter. It's a growing species as more and more creators tread the line between photographer and videographer.
The a7 IV makes this profession even easier with entirely separate menus for both media and a further menu for slow/quick videography. To switch between settings simply twist the dial underneath the main settings dial. There is even a small button you need to depress to make the change, avoiding accidental knocks.
It is a feature that I got used to incredibly quickly, and now wonder why it is not on more cameras. It just makes so much sense with something as different as stills photography, videography, and slow/quick recording. Being on a shoot is such a fast-paced environment that to know each medium you could need is set up and ready for you is a lifesaver.
---
A moment on the menu
I know it's a thing that Sony has overly complex menu systems. For the a7 IV, they have completely redesigned this to be much more straightforward to use. I've never taken a deep dive into a Sony menu before this so I can't comment on the previous version, but after a few minutes of familiarisation, this new version was pretty understandable. Although there were a lot of different pages within each menu that would take a while to fully comprehend. Potentially bad news for those who finally got their head around the old setup!
---
Focus mapping is both easier and harder to use
Ok, so we're back to focus. But this time in video mode! Focus mapping is Sony's answer to focus peaking found in other cameras, but instead of highlighting the area in focus, it uses coloured blocks to cover out of focus areas.
Red blocks show areas that are out of focus in the foreground. Blue blocks are areas that are out of focus in the background. As you adjust the focus the Tetris-like blocks adjust so they no longer cover the in-focus area.
In the short space of time that I was using the camera for I could not decide whether I liked it or not. My main issue with the mapping was that my view of the shot was very restricted. I was filming with a very small f-stop, so because only small areas of the shot were in focus, a lot of the screen was covered with these blocks, and I found this quite distracting.
On the other hand, I went outside to film some leaves blowing in the wind. It's November in England so it was pretty windy, and the leaves were moving particularly fast. The focus mapping in this instance was very helpful because as leaves blew in and out of shot I could accurately see what was in focus and I could adjust accordingly.
I would need more time filming different subjects to make up my mind on this one. However, I could see that once you get used to it, focus mapping would be a hard feature to let go of.
---
4K Video for the sublime and the streamer
As you would expect from a hybrid camera made in the 21st Century, the 4K video quality is sublime. The a7 IV can record in 4:2:2 10-bit which gives such a depth to play with in post-production.
For live-streaming, this 4K quality continues at 15p. At the roadshow, another station was set up to demonstrate just how responsive the streaming capabilities were. All from the latest USB-C gen 3.2 cable. It is impressive to think that just a few years ago we were still using HDMI feeds, and now we can stream, with audio, using the same cable that charges our phones. Not too shabby!
---
Should I buy the Sony a7 IV?
The a7 IV is a camera designed to make creating imagery and videography a pleasure. Removing frustrating tendencies like poorly focused images, and giving you the space to concentrate on all the other elements that make your content incredible.
The Mark IV takes these controls into its own hands and works with you for a streamlined workflow. It has already blown a lot of cameras in its price range out of the water, and it is clear to see why. And, if you were considering trading in your old kit to experience the new way to shoot Sony then I would not blame you. I know I'm tempted.
As Sony says: the a7 IV is not just an upgrade, it's a whole new shooting experience.
And before you go, click on the image below to see the a7 IV in its full glory… this is what you get straight out of the camera: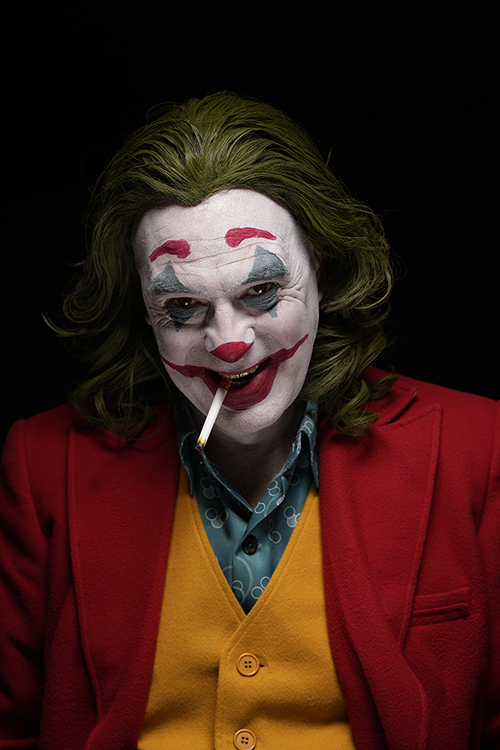 Shot on Sony a7 IV with Sony FE 85mm f1.4 GM Lens - Click to view in full resolution
The Sony a7 IV is available to buy now
Buy the Sony a7 IV Body Only here >
Buy the Sony a7 IV with 28-70mm Lens Kit here >
---
Thank you!
Thanks for taking the time to read our blog, we really do hope they help you out and answer some of your questions. If you still have some unanswered, then please feel free to get in touch with our team of experts.
We have a LiveChat option on our website and we can, of course, be contacted via our email, we're also on the end of the phone too! Read more on how to contact us here >
---
Want to write for us?
If you've got experience with producing content on photo, video and/or optics products or techniques then we would love to hear from you. Contact our blog editor, Fee, with a sample of your work at fee@cliftoncameras.co.uk.
By Beatrice Debney
18 Nov 2021