What's New in the Sony a7 IV?
It is finally here! Sony has launched their newest full-frame camera in the Sony Alpha Series: the Sony a7 IV. Continuing the legacy of the incredibly popular Sony a7 III, this next-generation camera is packed full of innovations that set a precedent for professional hybrid cameras to follow.
So what's new in the Sony a7 IV that might make you want to trade in your old camera? Let's take a look.
---
NEW 33MP Back-Illuminated Sensor
33MP Full-frame Exmore R back-illuminated sensor
Bionz XR processing power
Outstanding low-light performance
Latest colour science & creative modes
As was to be expected in this new body, the sensor has been upgraded from the Sony a7 III's 24MP sensor. The a7IV features a newly developed 33MP EXMOR R CMOS back-illuminated sensor that is going to produce images in breathtaking detail. The Bionz XR processor has been inherited from the Sony a1 so we already know that the camera is going to be incredibly powerful.
The new Sony camera also promises excellent low-light performance with very limited noise. ISO offers a range between 100-51200 for both photo and video, which is fairly standard for a mirrorless camera in this day and age. However, pair this with the incredible sensor and the option to expand the ISO up to 204800 for images and 102400 for video, and suddenly you can understand just how smooth the performance will be in low-lighting conditions. Also, inheriting the latest colour science and creative modes from Sony's professional line of cameras the Alpha 7IV will shoot images with stunning true-to-life vividity.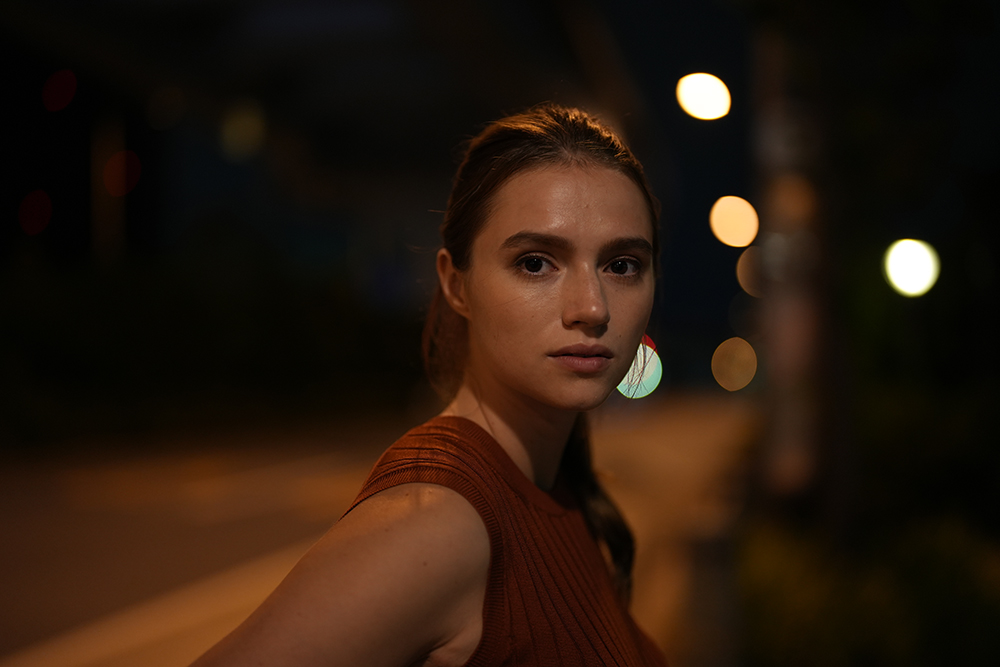 Photographed on the Sony a7 IV. Click the image to view in full resolution.
---
Bird Eye Autofocus
Best autofocus yet
Eye AF (human, animal & bird)
Up to 10fps with fast buffer clearance
One of the standout features of the a7 IV is the autofocus – Sony is claiming this to be their best AF yet. Having previously mastered Human and Animal Eye AF in the a7R IV A, this is the first of the Alpha Range to incorporate Eye AF for Birds. This is the type of incredible AI that previously has only been seen in different brands flagship cameras so to have it in this mid-range mirrorless is great news for wildlife photographers! Plus, with the ability to shoot up to 10 frames per second with fast buffer clearance thanks to the Bionz XR and 759 points of phase-detection AF, it seems as though you will never miss THE shot again.
---
Functions for the Hybrid Shooter
Refined design
Fast and clear 3.69M dots electronic viewfinder
New 3" vari-angle touchscreen monitor
Sony's intuitive new touch-capable menu system
Dedicated Photo/Video/S&Q dial
The body of the Sony a7 IV looks to be very similar to the a7S III in both size and button placement, however, Sony has refined the design. Aimed at hybrid shooters Sony has included a new photo/video/S&Q (Slow & Quick) dial that is going to make switching between formats so much easier. Freeing up time to actually get to the shot rather than fiddling around with settings.
Two more differences of the a7m4 are the new 3" vari-angled touchscreen monitor with an intuitive menu system and the fast and clear 3.69M dot electronic viewfinder. For any photographer looking at this as their jump from a DSLR to Mirrorless setup, this high-quality viewfinder will feel more natural to look through compared to the a7III and its 2.35M dots.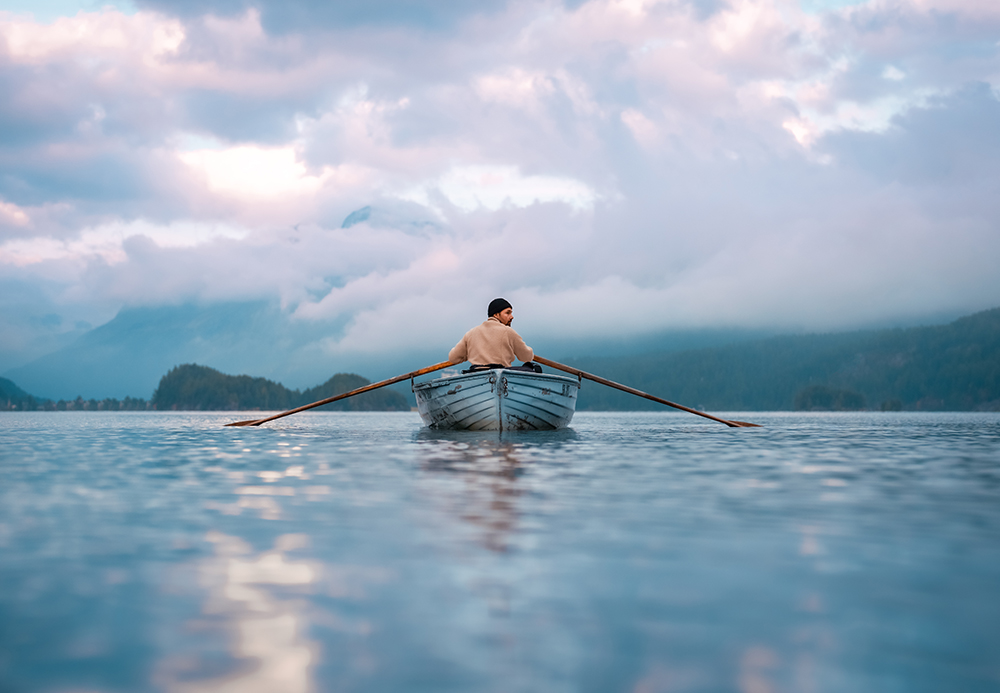 Photographed on the Sony a7 IV. Click the image to view in full resolution.
---
An Extra .5 Stop of IBIS
5-axis IBIS with 5.5 Stops
In-built stabilisation is paramount to videographers and can be highly useful to photographers as well. The Alpha 7M4 may have the same 5-axis stabilisation as the rest of the Alpha series, but compared to the a7III this next-generation Mark IV has an additional 0.5 stops of compensation bringing the total to 5.5 stops, and you can't argue with that!
---
4K60p Videography
4K up to 60p
Full pixel readout (no binning for the best quality)
4:2:2 10bit with S-CINETONE/S-LOG 3 profiles
Blazingly fast Real-time autofocus that tracks subject's eye with ease
Unique breathing compensation and MORE
For all the videographers out there, the Sony a7 IV has some really great upgrades for your worthwhile. Acting more like the a7S III, the a7 IV also has 4K 60p video with full pixel readout, no crop. For the more seasoned filmmakers requiring greater freedom in post, enjoy recording 4:2:2 10bit with S-CINETONE and S-LOG 3 profiles. Plus Sony's unique breathing compensation for smooth transitions, a digital audio interface to attach to professional audio mics and a heat dissipation structure for long recording sessions. Altogether, the Sony a7 IV is an excellent video camera choice.
---
Be Connected, Livestream
Livestream up to 4K15p, or Full HD 60p with no need for a capture card
The latest USB-C gen 3.2 compatibility
Ultrafast WiFi chip
Automatic Bluetooth image backup mode
Transfer and share images instantly with the world
Looking for a great camera for live streaming? With the a7 IV Sony Alpha cameras finally have capture-card-free live streaming in their arsenal. With the latest USB-C gen 3.2 compatibility, ultrafast Wifi chip, and an automatic Bluetooth image backup mode, this streaming camera is perfect for live streaming in stunning 4K15p, or Full HD 60p quality. Also, with Sony's beautiful true-to-life colour, transfer and share images straight out of the camera.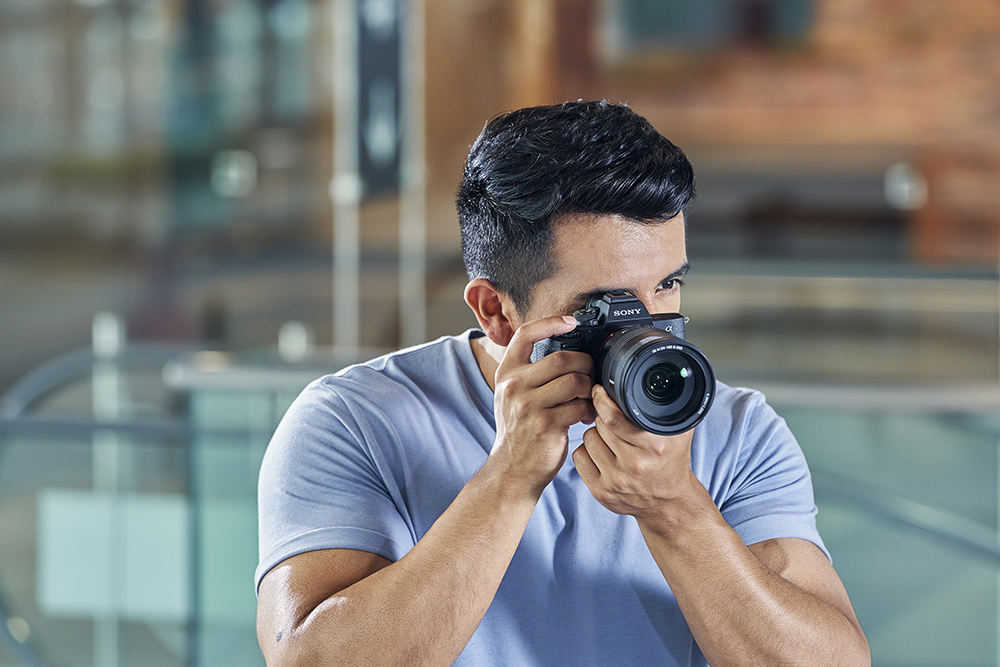 Photographed on the Sony a7 IV. Click the image to view in full resolution.
---
Who is the Sony a7 IV for?
Whilst the a7 III was marketed as the entry-level mirrorless camera, the a7 IV is the natural level up. Its reactive real-time autofocus in both photo and video, and stunning full-frame sensor makes this an excellent camera for wedding photography, night videography, wildlife shots and live streamers. The 33-megapixel count is high enough that if you are a stills-only photographer then the high-resolution images you create will be large enough to be blown up for large scale prints. On the other hand, its 4K60p abilities make this a strong choice for any pro videographer. And, if you happen to do both, then this really could be the perfect Sony camera for you.
---
Pre-Order Now!
The Sony a7 IV Mirrorless Camera is available for £5 pre-order now as both a body only and 28-70mm lens kit.
Pre-Order Sony a7 IV Body Only here >
Pre-Order Sony a7 IV with 28-70mm Lens Kit >
---
For the Best Sony Experience
Check out the over 40 Sony native full-frame lenses to unleash your full creativity.
View Sony Mirrorless Camer Lenses here >
---
Keep Reading
We went to the Sony Roadshow to try out the a7 IV in person. Read our hands-on review here >
---
Thank you!
Thanks for taking the time to read our blog, we really do hope they help you out and answer some of your questions. If you still have some unanswered, then please feel free to get in touch with our team of experts.
We have a LiveChat option on our website and we can, of course, be contacted via our email, we're also on the end of the phone too! Read more on how to contact us here >
---
Want to write for us?
If you've got experience with producing content on photo, video and/or optics products or techniques then we would love to hear from you. Contact our blog editor, Fee, with a sample of your work at fee@cliftoncameras.co.uk.
By Beatrice Debney
21 Oct 2021