Is the Panasonic LUMIX GH6 the Best Video Camera of 2022?
It's only February, and there's certainly been a lot of excitement surrounding the micro-four-thirds market in the last few weeks. First off, we saw the launch of the OM System (Olympus) OM-1 a week ago, while Panasonic launched its highly anticipated GH6 earlier this week. If you haven't checked out the complete overview of the GH6, check out our initial review here.
For this blog, I'll focus entirely on the video side of the GH6.
---
First Impressions
While the body is slightly bigger and heavier than its predecessor, measuring 139 x 100 x 100mm, and weighing 823 g (1.81 lb / 29.03 oz) (including batteries), it still feels and behaves like a GH5 II. The only noticeable difference is the new built-in fan behind the fully rotating LCD screen for better heat dissipation while recording unlimited video in 5.7K.
It's a welcome feature since Panasonic first introduced this in their full-frame S1H camera and ensures the camera will continuously capture video until you've reached the card limit. The sensor has also been upgraded to the new Venus engine and allows better resolution and faster reading speeds which ensures rolling shutter is a thing of the past.
If you've used a GH5 I and II, you won't feel a difference besides the weight, as all the buttons sit in the same positions. The menu is still the same, and the system is the same well-designed setup that we've seen with any of the latest Panasonic mirrorless cameras.

Specifications
25.2-megapixel Live MOS Sensor (no LPF)
New Venus Engine
7.5 stop, 5-axis, Dual I.S. 2
AFS 75fps burst shooting
100MP High-Resolution mode
Dual card slot (CFexpress & SD)
Tilt & free-angle 3-inch touchscreen
3680k OLED 0.76x viewfinder
Dust/splash/freeze resistant
---
The Sensor And Codecs
As I mentioned previously, the sensor is now redesigned around the new Venus engine from Panasonic and features the highest resolution from Panasonic yet. Panasonic has removed the aliasing filter, thus improving fine details when scaling down the footage to 4K and features dual output gain, similar to the sensor technology seen in Arri and Canon cine cameras.
The parallel outputs are thus combined at high ISO levels to give richer detail in both shadows and highlights, thus increasing the latitude needed when colour grading. Panasonic named this feature "Dynamic Range Boost", which offers better control at ISO 800 and above, allowing you to have finer details at the top and bottom ends of your histogram.
This is especially handy when utilising Panasonic's built-in "V-Log", allowing you to capture a flat picture profile, ensuring you get the most when loading it into grading software such as Blackmagic's Da Vinci Resolve.
Another welcome addition is the ability to shoot in ProRes 422 HQ. However, be warned, it's a data-hungry All-I format which would explain why Panasonic has now included the option to use a CFExpress Type B card along with the conventional SD card slot.
While it's excessive on the data usage, it does provide a better editing experience as you are no longer required to transcode your clips before editing and grading. However, if ProRes is not your thing, and you'd rather opt for a less expensive format, Panasonic has kept its H.264 MOV format.
This is mainly because the ProRes 422 H.265 format tends to demand a lot of processing power, even from the fastest workstations available on the market today. Luckily, the H.264 modes include both All-I and Long GOP modes for your workflow needs.
---
The Fan
I'm all for a bit of extra weight and better heat dissipation when it comes to video-centric cameras. The added weight allows me to provide a steadier shot when using the camera handheld and the fan reduces any issues with unwanted heat build-up around the sensor and card slots.
As Boris said in the movie 'Snatch', "Heavy is good, heavy is reliable...". It's a motto I've always used when choosing gear. With the GH6, it's no different. It's the first GH camera to feature a built-in fan, that allows air to flow across the heatsink, situated directly behind the sensor. This new feature boosts the camera's capabilities and enables the camera to shoot at 4:2:2 10-bit 4K up to 60p for an unlimited period.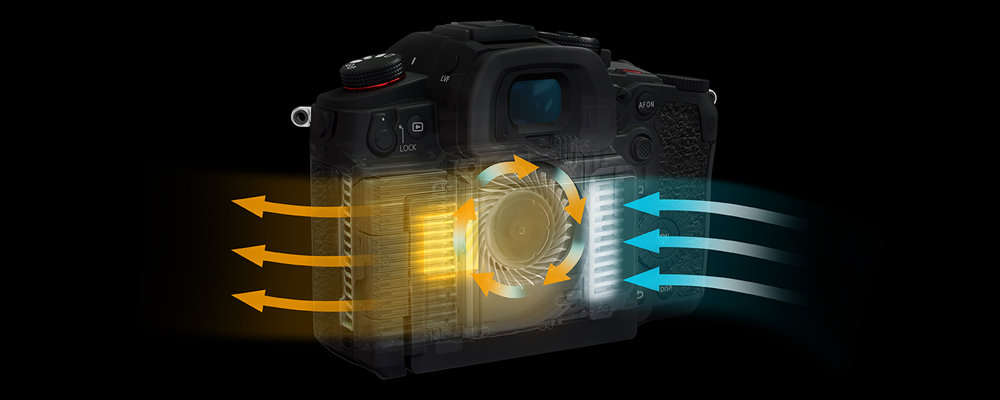 The fan primarily cools the processor and CFExpress card slot while conducting the heat further down to the baseplate. The user has the option to manually control the fan speed at the desired level, or switch it between two auto modes; one to keep the body cool or another to only switch on the fan when it's absolutely necessary.
---
Audio
The GH6 now features a new button providing instant access to the audio options needed when recording video. As audio is an absolute necessity when capturing video, this new dedicated audio button is a welcome addition.
The GH6 now features 4-channel audio capabilities, as the built-in 3.5mm jack provides a 2-channel stereo option, while the optional extra DMW-XLR1 adapter provides an additional 2-channel option, allowing the user to capture up to 96 kHz.
---
Video Modes
The GH6 allows you to capture 5.7K at the full width of the sensor in a 17:9 aspect ratio, a welcome resolution in the editing room, as you are now able to either zoom in or reframe the clips when using a lower resolution timeline such as 4K or HD. Shooting at 5.7K in ProRes 422 HQ All-I @29.97fps H.265, you can expect a bitrate of 1903 Mbps.
It's important to note that this can only be achieved by using a CFExpress Type-B Card. While shooting at Prores 422 All-I 29.97 H.265, you can expect a data rate of 1268 Mbps. If you opt for shooting on an SD card instead, you'll be able to shoot 5.7K at 59.94 Long GOP H.265 at 300Mbps.
Ungraded V-Log in Da Vinci Resolve 17.4
Although I tested out 5.7K, I found that it was a bit of overkill and instead opted for the C4K mode. This allowed me to ramp up the framerate which provided me with buttery-smooth slow motion while still maintaining beautifully crisp details in 10bit. At 4096x2160 (C4K) 120fps, you can expect to utilise 4:2:0 colour sampling, using Long GOP compression with the H.265 codec at a data rate of 300Mbps using an SD card. Alternatively, you can opt for 3840x2160 (UHD) @59.94, 4:2:2, All-I H.264 at 800Mbps which you can only achieve with the CFExpress card slot.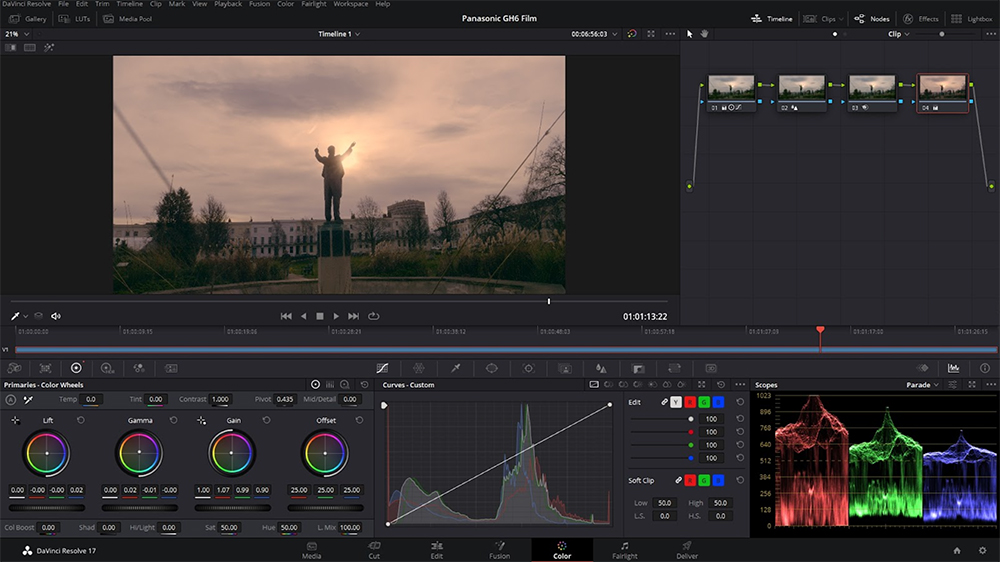 Graded V-Log in Da Vinci Resolve 17.4
Panasonic really thought this through, even including anamorphic modes at full sensor readout. However, the one feature that I loved the most was the new inclusion of SSD readouts. Coming from a Blackmagic system, I'm used to connecting a Samsung T7 to my camera to record straight to the drive.
This allows me to plug the drive into my editing desk after a shoot and start editing straight away. This will make your workflow much more streamlined in the long run and allow for a more reliable form of data storage to be used while out in the field. SSDs are also faster, which allows you to capture the highest data rate with less heat running through the camera.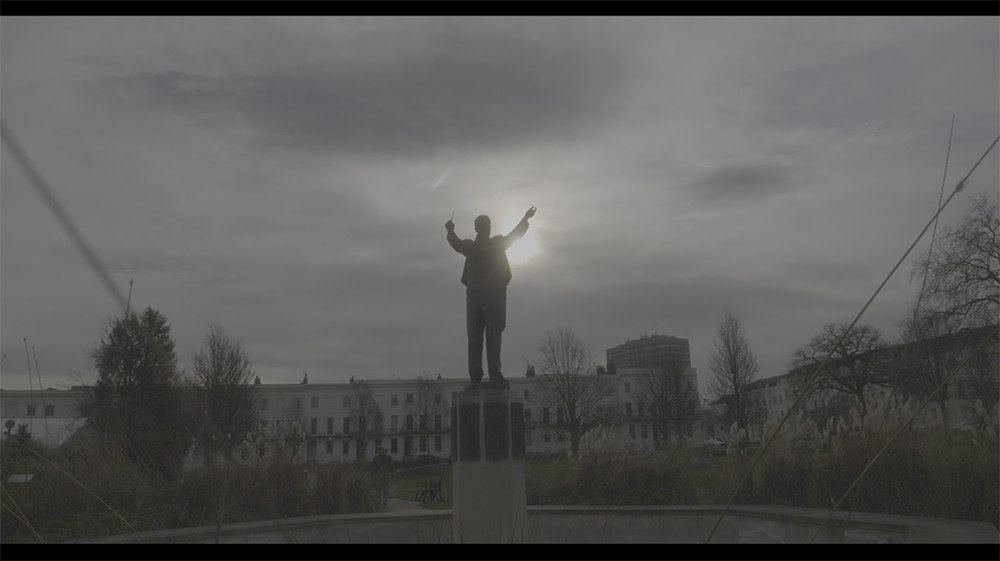 Ungraded C4K (4096x2160) 4:2:0, Long GOP, H.265, 300Mbps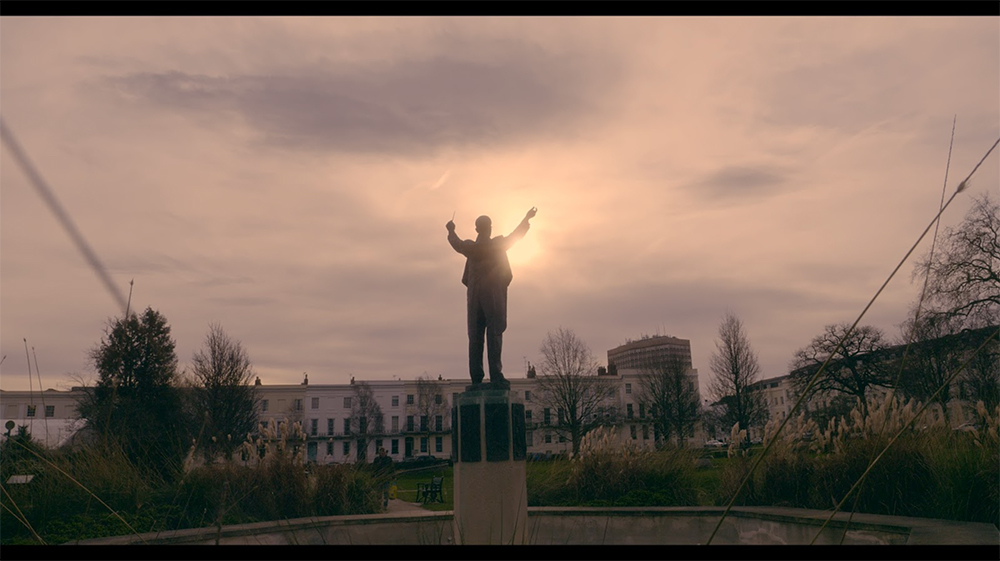 Quick & Dirty Grade C4K (4096x2160) 4:2:0, Long GOP, H.265, 300Mbps
Check out the final footage here:
---
Final Thoughts
The GH6 is certainly a welcome addition to the Panasonic range of mirrorless micro-four-thirds cameras available on the market today, however, it makes me wonder as to why they released the GH5 II a mere 7 months ago when they knew the release of the GH6 was imminent.
I loved both systems, don't get me wrong. I personally feel that Panasonic would've provided a bigger punch to their rivals if they held off the release of the GH5 II and released the GH6 instead. Especially now that other brands in the micro-four-thirds arena (Ahem... OM System) have released similar options at the same price point. I guess time will only tell.
---
Convinced yet?
The Panasonic LUMIX GH6 is available to purchase in a number of kits:
---
Read next
---
Thank you!
Thanks for taking the time to read our blog, we really do hope they help you out and answer some of your questions. If you still have some unanswered, then please feel free to get in touch with our team of experts.
We have a LiveChat option on our website and we can, of course, be contacted via our email, we're also on the end of the phone too! Read more on how to contact us here >
---
Want to write for us?
If you've got experience with producing content on photo, video and/or optics products or techniques then we would love to hear from you. Contact our blog editor, Fee, with a sample of your work at fee@cliftoncameras.co.uk.
By Fred van Leeuwen
3 Mar 2022