A Week in Norway with the Fujifilm GFX 50s II
Recently Fujifilm announced their brand new medium format digital camera offering, the Fujifilm GFX 50s II, which aims to make medium format even more accessible to a wider audience with its fantastic price point of £3499 (body only - price correct at time of writing).
Having shot with previous GFX bodies including the original GFX 50s, 50R and 100s, I was incredibly excited when Clifton Cameras offered me the opportunity to take the new GFX 50s II on a trip with me to Norway, to test it out and see what it's capable of.
Click on any of the images within this blog to view them in full resolution.
---
Key Features:
51.4MP CMOS Sensor
X Processor 4
Advanced autofocusing
IBIS (6.0 stops)
Same compact body design as the GFX 100S
19 film simulations
Full HD video at up to 30fps
900g (body only)
As you may already know, the Fujifilm GFX 50s II shares the same 50-megapixel image sensor as both the original 50 and 50R models, but this is where I feel the similarities between those systems end as the experience of shooting with the 50s II is completely different from the formers.
---
A Rugged Body Built for Adventure
The Fujifilm GFX 50s II shares the same compact and lightweight body as the GFX 100s, weighing in at only 900g and measuring 104.2mm high and 87.2mm deep, meaning you get all the power and features of a medium format camera in a body that is closer in size to a full-frame camera.
In fact, I managed to fit the GFX 50s II, the GF 45-100mm lens, my X-T4 with 16-55mm lens, Mavic Air 2, plus a whole host of spare batteries, accessories and tripod inside of my airline carry-on bag.
Despite its small size and weight, Fujifilm hasn't compromised the build quality of the camera at all, in fact, I was very impressed with how the magnesium alloy weather-resistant body held up in the wildly contrasting weather conditions Norway threw at us and at no point did I feel nervous about it becoming impaired by the rain.
---
Run & Gun Shooting
Historically medium format shooters have tended to use their systems mainly on a tripod shooting slow-moving or static subjects, for example, product photography or landscapes due to the fact medium format systems used to be slow and clunky.
With the Fujifilm GFX 50s II, however, it's entirely possible to use this camera for run and gun style shooting, in-fact I only used it on a tripod twice during my entire week shooting with it. Often we'd be driving past a location, and as we were on a tight schedule we needed to make short pit stops, grabbing the shot we'd be back on the road heading towards our next destination and so I primarily used the GFX 50s II handheld.
Although the GFX 50s II only shoots a 3fps burst and still sports a contrast detect only autofocus system, I felt confident enough to use it in situations where I needed to act fast to get the shot. For example, the image below was taken on the Atlantic Ocean Road, a busy highway and very popular tourist destination, where there was no chance of setting up the shot and putting the camera on a tripod.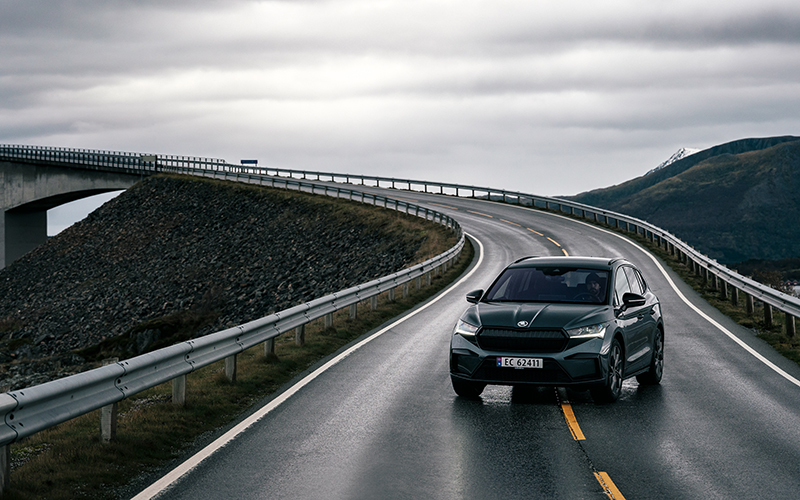 We literally had to time the shot just right and as my friend pulled into the centre of the road, I knew I only had a few clicks to get the shot before more traffic would appear and I'd risk getting run over or arrested!
Sure some of the more advanced full-frame offerings would have made this process a little easier in terms of capturing the image due to better autofocus systems and faster burst rates but it's still entirely possible to use the GFX 50s II for run and gun style shooting.
---
Sharp Shots Handheld
Another major benefit of the GFX 50s II over its predecessors is its impressive new and improved 5-axis in-body image stabilisation (IBIS) now rated up to 6.5 stops with certain lenses.
I found the image stabilisation to work fantastically well, especially with the GF 45-100mm which also has optical image stabilisation built-in.
As I primarily used the camera handheld in a run & gun style, I needed to trust that the image stabilisation would hold up so that I could shoot at slower shutter speeds without the need to ramp up the ISO too high.
I was able to get sharp images at 1/10th of a second handheld at 65mm but feel I could have gone even slower if I needed to.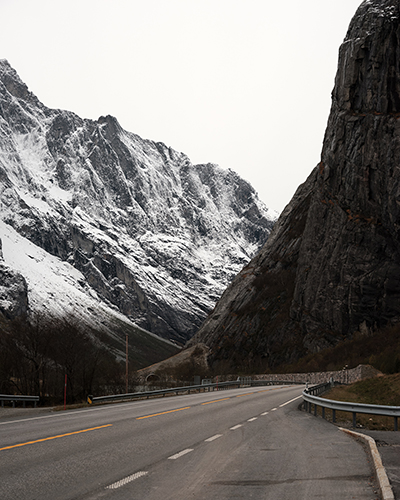 Although the image stabilisation was good enough to shoot at slower shutter speeds and still get sharp images, there were times when I opted to increase the ISO to get a faster shutter speed to ensure my image would be sharp and I was impressed at how well the GFX 50s II handled noise at higher ISO's.
Of course, it's not going to be quite as good as some of the latest full-frame systems but I was able to shoot comfortably at up to ISO 6400 without worrying about noise creeping into the image.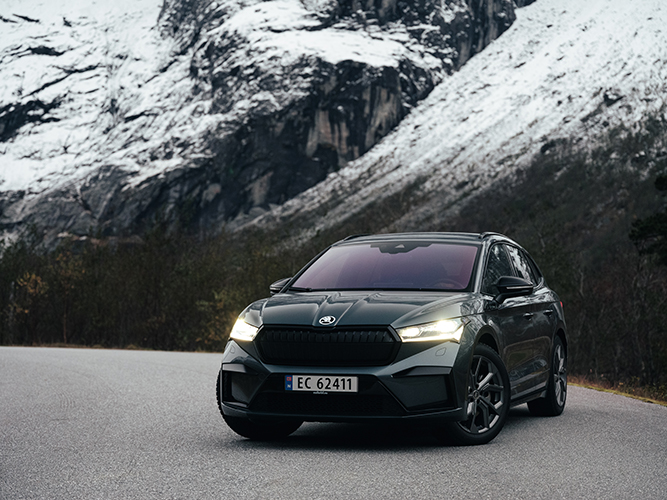 ---
Stunning Image Quality
There's one feature alone that the GFX 50s II possesses that by the end of the trip had me very tempted to reach for my credit card and that's the absolutely stunning image quality it's capable of producing.
The 50.1 megapixel sensor produces some fantastically detailed shots and with an incredible dynamic range of 14-stops and an impressively wide colour range of 16 bits, you can recover close to 1.5-2 stops of detail in the shadows and highlights of an image, all while retaining details and natural colours.
I was able to recover an amazing amount of detail from overexposed skies and underexposed shadows meaning I didn't have to worry about bringing a neutral density filter or bracketing exposures.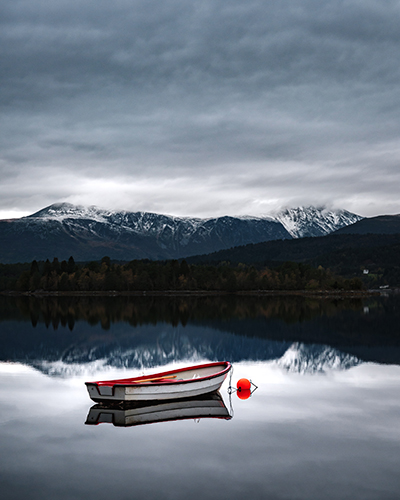 The GFX 50s II comes with 19 film simulation profiles to choose from, making it really easy to get beautiful looking images straight out of camera. In fact, all of my edits used one of the film simulations as a starting point with minor tweaks being made to exposure to fit my taste, meaning I spent hardly any time having to edit at all, a major bonus when you come back from a trip with near 300GB of content to sift through!
Click on any of the images within this blog to view them in full resolution.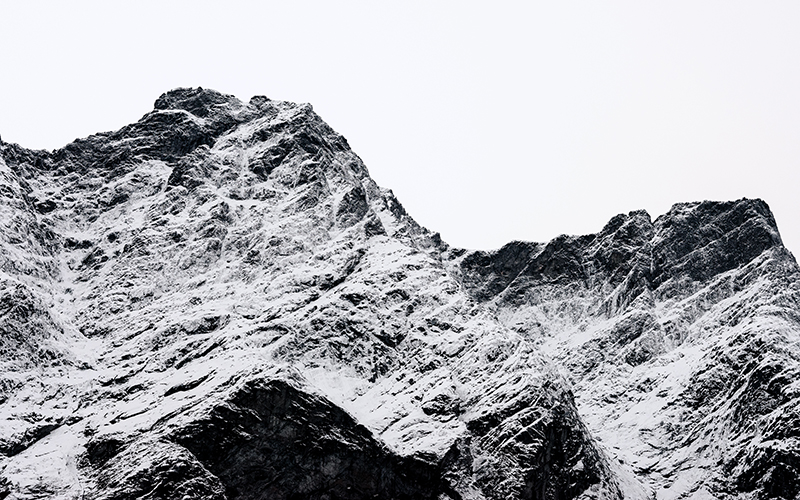 Overall I really loved spending a week using the GFX 50s II around the stunning scenery of Western Norway. In the GFX 50s II, Fujifilm has produced a camera capable of stunning imagery at a price point that makes medium format more accessible than ever. I only managed to scratch the surface of what this camera can do with my short amount of time with it and of course, there are more in-depth reviews online, but I hope the images I captured alone goes to show what this beast of a camera can do and Fujifilm, if you're reading, it's Christmas in a few weeks and I've got a stocking that needs filling (wink, wink).
---
Read next
---
Thank you!
Thanks for taking the time to read our blog, we really do hope they help you out and answer some of your questions. If you still have some unanswered, then please feel free to get in touch with our team of experts.
We have a LiveChat option on our website and we can, of course, be contacted via our email, we're also on the end of the phone too! Read more on how to contact us here >
---
Want to write for us?
If you've got experience with producing content on photo, video and/or optics products or techniques then we would love to hear from you. Contact our blog editor, Fee, with a sample of your work at fee@cliftoncameras.co.uk.
By Craig Pitts
30 Nov 2021