Leica M6 Review | For The Love Of Film
Film cameras have been making a bit of a comeback over the last few years, with people investing in classic analogue cameras like Olympus, Pentax and Canon, or breaking out film cameras that have been in their families for decades. And now, off the back of this trend, the incredibly popular Leica M6 has been rereleased with improvements to this rangefinder format camera.
Discover Leica's new features and improvements in our Leica M6 review including the new anti-glare 0.72x viewfinder with an LED light meter, centre dot and battery warning light. The look and feel of the new Leica M6 remain consistent with the original M6 – this is an enhancement of a classic after all, why try to reinvent the wheel?
---
Focusing on a Rangefinder
A rangefinder camera like the Leica M6 uses a manual focus system with a Range-Finding Focusing mechanism. Leica film cameras can take some getting used to when first moving from a digital camera to film and at first you may find yourself with more out-of-focus images than focussed. However, you can quickly produce photographs that are pin-sharp once you get going with the Leica M6 TTL system.
Film cameras come in a variety of different focusing systems, for example, a Zone Focus viewfinder system as seen with the Olympus Trip, or a Power Focus system like the Olympus OM-101. There are also 100% auto-focus systems that can be used for point-and-shoot style photographs which can be ideal for street film photography as they can focus quickly on a subject in a busy environment.
I do have experience working with these types of focusing systems, however, using the Leica M6 was the first time I have been able to use a rangefinder camera which did place me completely outside of my comfort zone as now I had to slow down and take my time getting the perfectly focused shot.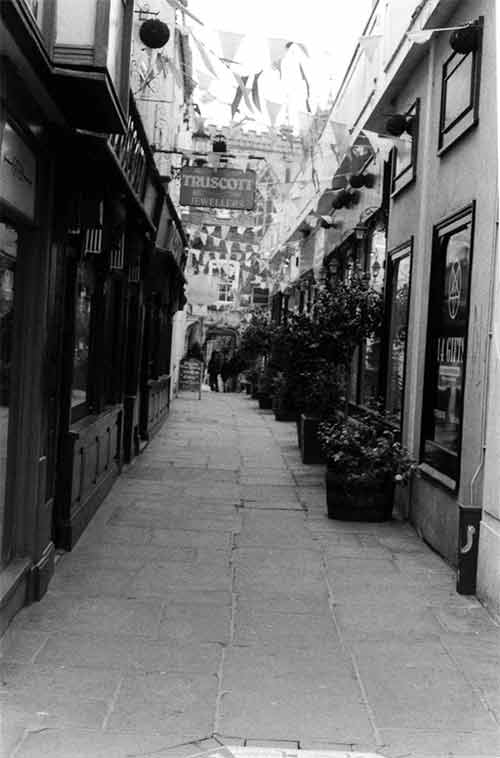 College Court, Gloucester, Shot on Ilford HP5 at 400 ISO
---
How easy is it to get used to the new focusing system?
Once I got a handle on what to look for it became relatively easy to use the focusing system. The image will appear unaligned if the subject is not in focus correctly, then, when the image becomes aligned, this is an indication that you are good to go. This focusing system can be a little fiddly and at first, you might find yourself spending more than a few moments carefully adjusting your focal point, however, with practice I soon found myself used to this new setup.
---
Practice Makes Perfect
As with many things in film photography, it takes time, trial and error. In the hands of a more experienced film photographer the Leica M6 can produce exquisitely sharp images. Increasing your familiarity with the camera and any of Leica's M series lenses will grow your overall confidence when shooting, allowing you to find your focal mark much more quickly.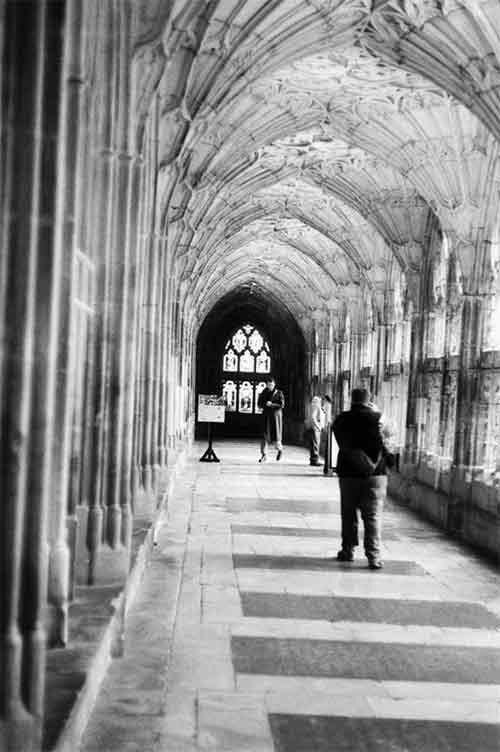 Gloucester Cathedral Interior, Shot on Ilford HP5 at 400 ISO
---
Loading the Leica
The first roll of film I put through the Leica M6 was a standard HP5 at box 400. There was a slight hiccup with loading the camera at first, and yes I did end up walking around London thinking it was loaded, only to discover when I got home that I had not loaded it correctly. After doing some research I discovered that the loading system has caught many photographers out in the past so be prepared to give yourself the benefit of the doubt if it takes a couple of tries to get the loading mechanism right.
I didn't let this little setback deter me, however, and after reloading the HP5 (correctly this time) I set off around Gloucester taking photos of the different historical buildings including the Gloucester Cathedral. The Leica M6 was able to pick up some incredible detail of the skilled masonry, catching the small chips and indentations found on older stonework.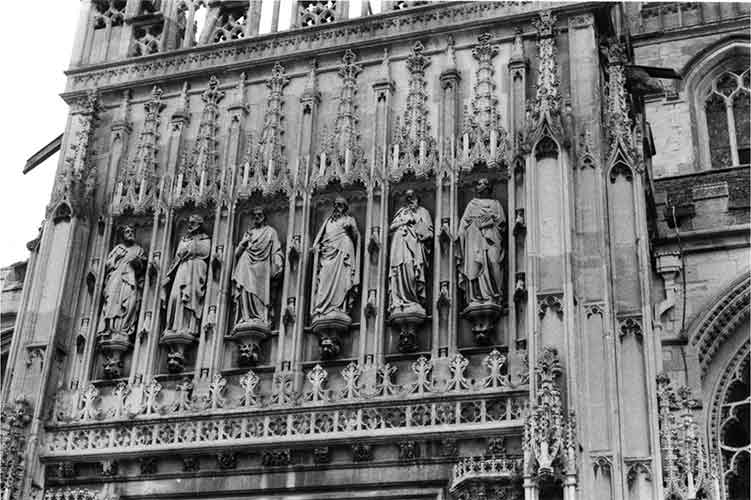 Gloucester Cathedral exterior, Shot on Ilford HP5 at 400 ISO
---
The Leica Look
While I only had the opportunity to use one roll of HP5 film in the end, it is without a doubt that the Leica M6 has a unique aesthetic which can be fully appreciated with colour and detailed black & white film. The M6 produces crisp, sharp images with tons of detail, in its notorious Leica look thanks to vibrant colours and tonal transitions. Leica photographs are distinctive, even when using black & white film, the rangefinder focusing system and handcrafted internal mechanism have been optimised to produce professional quality detailed photographs.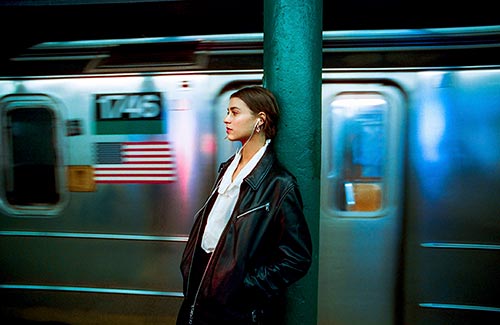 Image by Paul Hepper, Shot on Cinestill
---
Portability
The Leica M6 is a sturdy, compact rangefinder camera system. The size alone makes it easy to transport around in your bag and unobtrusive enough for it to be used in a number of different scenarios including street, portrait and travel photography. It isn't the lightest camera in the world with the camera body weighing approximately 585g, so while it might not take up much space in your bag, you will notice it's there.
The weight of the Leica M6 provides you with more stability. When moving back and forth between my different cameras the construction and weight made my other film cameras feel almost toy-like. It's clear from the moment you pick it up that a great level of care and precision has gone into creating the M6 to be a piece of photographic craftsmanship.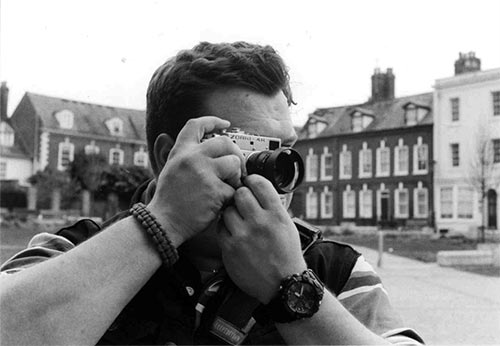 Gloucester Cathedral exterior, Shot on Ilford HP5 at 400 ISO
---
For The Love Of Film
Film is a very deliberate medium to work with. The permanence of each shot makes you slow down and really consider the composition of each of your final images. The Leica M6 matches this deliberate style and process, as you take the time to frame your image, find the right exposure and then focus on your subject. Photographers with more experience working with film and a Leica film camera could fly through these steps. But honestly, why would you want to? Analogue cameras bring back a lot of control into the hands of the photographer at the moment you take the image.
There is a distinct lack of post-process involved when using film photography, which makes every shot a little bit unique. The level of achievement and sense of accomplishment you feel after getting back your final prints isn't something always shared by digital photographers.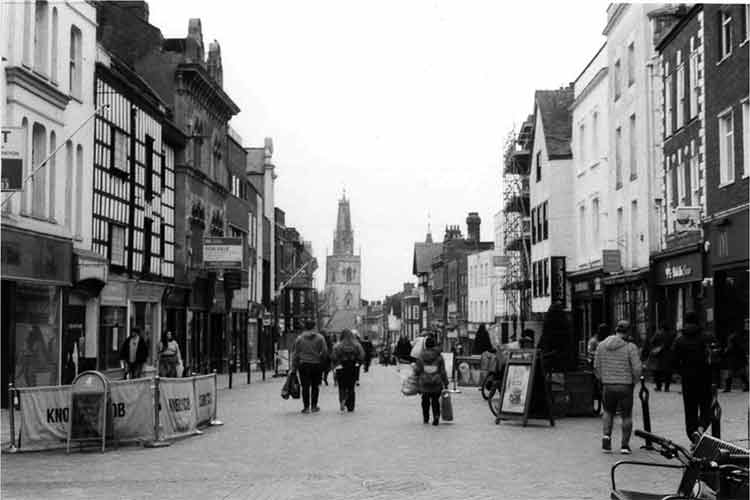 Gloucester Westgate Street, Shot on Ilford HP5 at 400 ISO
---
Would I use the Leica M6 as my main film camera?
The style and look you get from the Leica M6 are instantly identifiable, and you are able to capture a stunning amount of detail in your photos, it is no wonder why the Leica M6 is a much-loved film format. When working with colour films like Kodak Gold or Cinestill you can bring out some fantastic colour profiles. I can see why a lot of photographers dream of having and working with a Leica Film Camera, and now after working very briefly with one myself, I might be convinced to upgrade. The only thing that stops me and possibly a lot of other film photographers is the price, it's a heavy investment.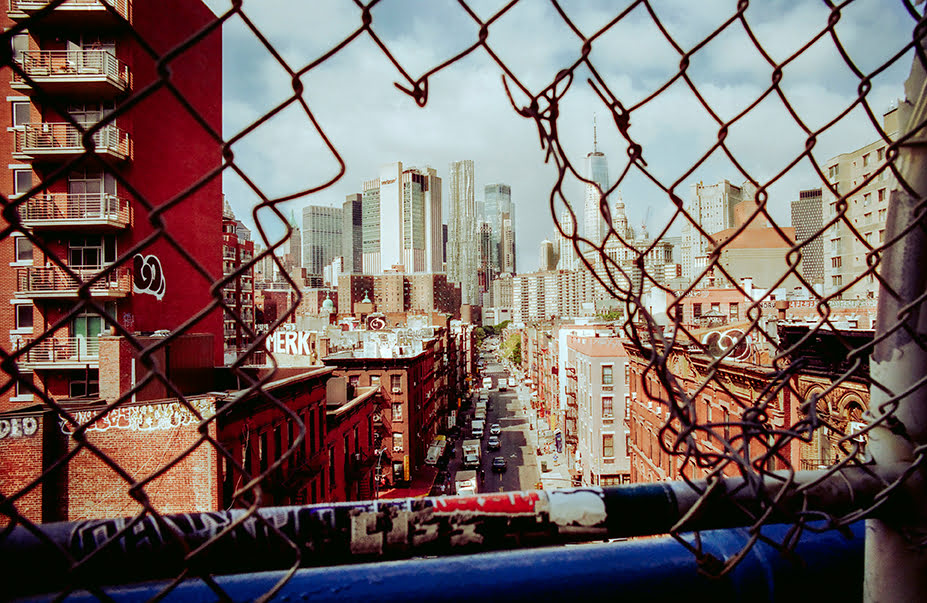 Image by Paul Hepper, Shot on Cinestill
---
Is it worth the price tag?
As we already know, working with film can quickly add up and drain your bank balance, buying the film alone isn't cheap. And when it comes to Leica there is an elephant in the room. However, we can't oversight the fact that the Leica M6 is a professional-grade rangefinder film camera and the price reflects this. There is a reason for the recent revival of the film format as we look to the longevity of the items we buy. Film cameras like the M6 are built to last an incredibly long time and once you've bought this camera you can then spend decades taking beautiful photographs.
When asked if it is worth the price tag, I would say if film photography is a practice you want to take your time perfecting, and you can see yourself capturing stunning images for years to come, it is most definitely worth the price tag.
---
Final thoughts
Would I want to use the Leica M6 film camera again? The answer might be surprising, considering the hiccups and trials with my first time using the M6. But yes, the Leica film series cameras encompass the whole process of capturing analogue photography. The tactical nature of the loading mechanism and the methodical focusing system appeal to the best parts of this genre.
There is of course a learning curve that comes with film, the Leica system matches that curve. Making every under-exposed shot, every poorly loaded film and every out-of-focus subject a challenge. If, like me, you see a missed shot as your next goal to get right next time, the Leica M6's unforgiving nature will force you to really push your skills and will help you grow and develop as a film photographer. The reward for achieving that perfect picture can not be underestimated. Yes, I will say that if it is your first entry into film photography it may feel overwhelming at times, but if you can learn to capture beautiful photographs on the Leica M6 film camera, working with film will feel like a breeze.
---
Looking for Film?
We have a range of both 35mm and 120mm film available here at Clifton Cameras, perfect for getting started in film photography. Explore our range of photography film here>
---
Read next
---
Thank you!
Thanks for taking the time to read our blog, we really do hope they help you out and answer some of your questions. If you still have some unanswered, then please feel free to get in touch with our team of experts.
We have a LiveChat option on our website and we can, of course, be contacted via our email, we're also on the end of the phone too! Read more on how to contact us here >
---
Want to write for us?
If you've got experience with producing content on photo, video and/or optics products or techniques then we would love to hear from you. Contact our blog editor, Bea, with a sample of your work at bea@cliftoncameras.co.uk.
By Emma Lawson
25 Apr 2023