Sigma 28-70mm f2.8 DG DN Contemporary Lens Review
A standard zoom lens is a crucial part of any photographer's kit, from an 18-55mm for APSC shooters, to a 24-70mm for full frame. These short-zoom lenses are multipurpose and can be used for a wide variety of photography.
But when you start looking at F/2.8 variations of standard zoom lenses they can come with a hefty price tag and take up more space in your kit bag with their larger sizes and weight. Is there an option out there for photographers who want the performance of an F/2.8 standard zoom lens, but without the weight, size and price tag?
Enter Sigma, who make lenses for Sony E and L-mount shooters. Their Sigma 28-70mm F2.8 DG DN Contemporary lens is an addition to the Sigma Contemporary DG DN range of lenses available in Sony E mount and L-mount (Leica, Panasonic and Sigma).
Is this lens from Sigma the answer to the above question? Let's find out below, with a full spec list and field test of this lens.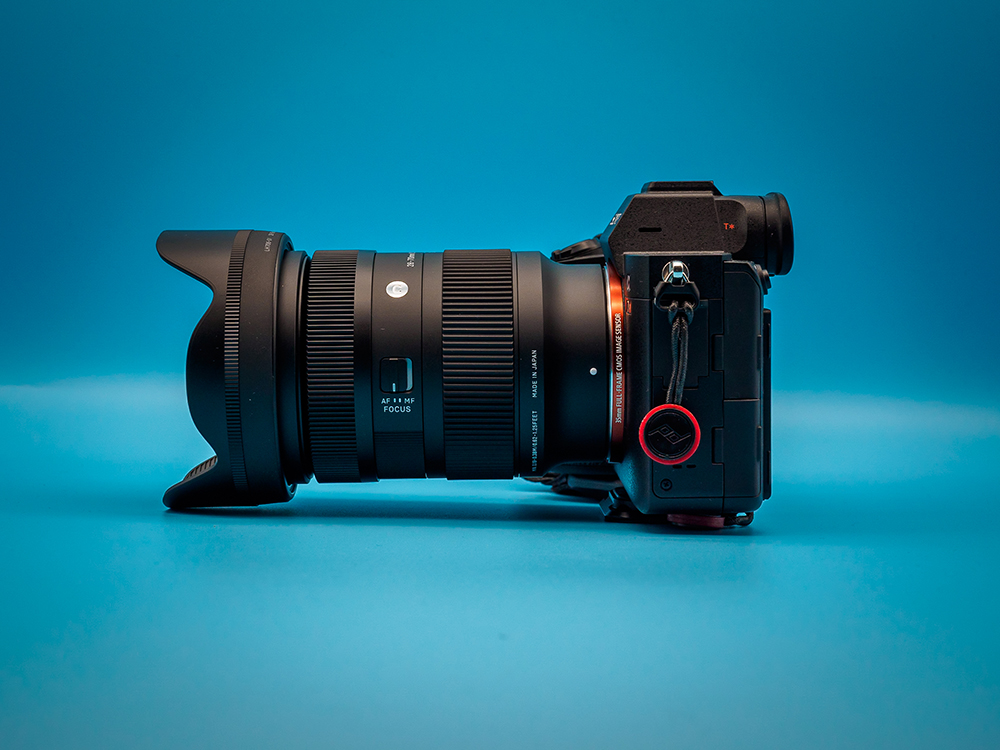 Overview of the 28-70mm F2.8 DG DN
For the avid Sigma fans, you may be thinking this lens came out back in Spring 2022, why wasn't it included in our blog: "What is the best 24-70mm lens for Sony Alpha Cameras?".
Apart from the obvious focal range difference, I already had the bigger brother of this lens from Sigma: the 24-70mm F/2.8 DG DN Art included in the comparison. It wouldn't have been a fair test for the other lenses with two Sigma lenses involved now, would it?
But that doesn't mean the 28-70mm from Sigma is not also an option to consider when looking for an all-rounder lens for Sony Mirrorless cameras – APSC (E) and Full Frame (E). And in this case, for L mount as well – Leica SL, Panasonic S and Sigma.
The 28-70mm F/2.8 DG DN is part of Sigma's Contemporary range of mirrorless lenses. All about superior optical performance and optimal portability, the Contemporary range is designed for all types of photography from every day to street and documentary.
With a design based on the Art series, the 28-70mm carries the same level of optical performance but keeps in line with Sigma's Contemporary line's core concept: this lens was designed to be the balance between performance and portability.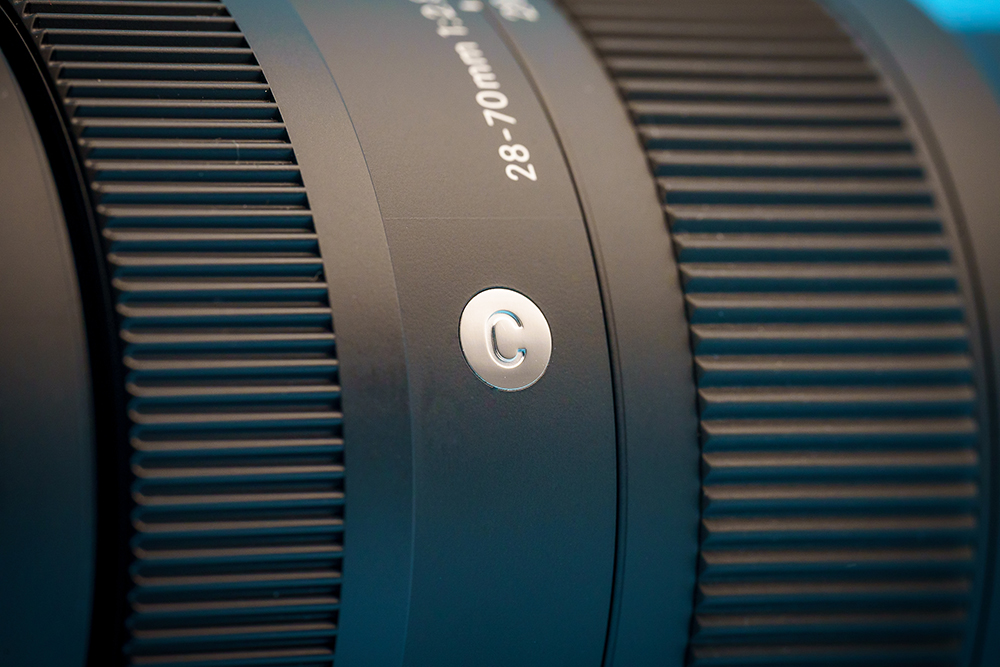 ---
Specifications
| | |
| --- | --- |
| Focal Length | 28-70mm |
| APSC Equivalent | 42-105mm |
| Image Stabilization | No |
| Lens Mounts | L-Mount, Sony E, FE |
| Maximum Aperture | F/2.8 |
| Minimum Aperture | F/22 |
| Diaphragm Blades | 9 |
| Elements | 16 |
| Groups | 12 |
| Special Elements | 2 FLD, 2 SLD, 3 Aspherical |
| Coatings | Super Multi-Layer Coating, Nano Porous Coating, Water and oil repellent |
| Minimum Focal Distance | 0.19m, 7.48", 19cm |
| Maximum Magnification | 0.3x |
| Angle of View (Full Frame) | 75.4 – 34.3° |
| Autofocus | Yes |
| Motor | Stepper Motor |
| Full Manual Focus | Yes |
| Internal/External Focus | Internal |
| Aperture Ring | No |
| Weight | 470g |
| Overall Diameter | 72mm, 2.83" |
| Length | 102mm, 4.02" |
| Sealing | Dust and Splash Proof Mount only |
| Material | Magnesium alloy |
| Zoom Type | Manual, Rotary extending |
| Filter Size | 67mm |
| Included Accessories | Lens Cap, Objective Cap, Lens Hood LH706-1 |

Key Features:
Compact and lightweight design
Internal focusing
9 Rounded blade design
Dust and splashproof mount
F/2.8 throughout
Everyday use focal length
---
Performance
The performance of this lens is not bad considering its size and price. Although its bigger brother, the 24-70mm is more expensive and features slightly better qualities, this doesn't mean you should disregard the 28-70mm's performance capabilities when picking a standard zoom lens.
The autofocus motors on the lens work well and hit the target 99% of the time, thanks to the stepper motor and internal focusing. Full compatibility with facial recognition and eye focus – found on most mirrorless cameras these days – means great results, especially for portraits.
The manual focus is smooth and responsive with the focus wheel not slipping or having too much delay when turning to change focus. This, paired with a minimum focusing distance of 19cm, makes the 28-70 not bad for a bit of close-up photography as well.
The F/2.8 aperture available throughout the zoom range means it can handle low light better than most standard kit lenses such as the Sony FE 28-70mm that comes with the A7 range. This low aperture paired with the wide angle means that at the wider 28mm, you can easily use this as a starter lens for astrophotography.
For a lens of this price point, you can't have everything and I did notice a small amount of barrel distortion which is to be expected from zoom lenses of this nature. But this isn't too much of an issue to fix when in post-processing. And, one thing that did surprise me was the very minimal chromatic aberration which, thanks to the lens coatings, is barely noticeable.

Build Quality
Weighing in at 470g, this is a very light lens. It would be easy to assume with it being so light that Sigma has compromised on build quality to get it to this weight. This is thankfully not the case. This lens is lovely to hold and feels fantastic, strong, and very sturdy in your hands.
The internal construction is made from magnesium alloy with a plastic outer to form a light but strong lens. And thanks to that lighter weight compared to the 24-70mm it means you can shoot handheld for longer and use this lens as a great travel companion on your camera when out and about or for those handheld vloggers.
Featuring a rotary extending zoom barrel instead of an internal zoom means the lens can be shorter in length when not in use. This is great for fitting in your kit bag, leaving more space for other lenses or accessories with your camera. The lens hood that comes with the 28-70 is strong and cannot be easily knocked off, which is great when compared to others which can easily fall off and get lost.
Changing between autofocus and manual focus is easy as always with a handy switch on the lens side allowing you to change between the two with no problem. This is not stiff or hard to move either, much like the zoom ring. Effortlessly change the focal length on the lens with the twist of the zoom ring and Sigma have even been nice enough to put the key focal lengths on the outside of the lens for us.
The 28-70mm does feature some weatherproofing, however, it is not throughout the lens, just around the mount. This may make the photographers who like being out in the wet look away from this choice, but then again not every lens on the market is waterproof! The 28-70mm does make up for it a little with water and oil-repellent coatings on the lens, making the glass easier to maintain and keep clean and dust free.
Speaking of optics, the 28-70mm features impressive optical construction considering its size. Made up of 16 elements in 12 groups along with a 9-bladed aperture all inside a 67mm filter thread size lens. It makes the overall size of the lens very compact compared to the 24-70mm F2.8 DG DN Art. But as previously mentioned the 28-70mm carries the same level of optical performance and image quality as the Art series whilst keeping in line with Sigma's Contemporary line's core concept.

Why buy Contemporary compared to the DG DN Art?
The simple answer is down to the size and weight of this lens. If you want to have a light kit or standard zoom lens then this is a great option to consider. With a smaller size and lighter feel, but with a great level of optical performance and the same minimum and maximum aperture as the DG DN Art, the Contemporary 28-70mm is a great option if you are on a smaller budget and want to keep things small and light.
---
Conclusion
In conclusion the Sigma 28-70mm F/2.8 DG DN Contemporary is definitely a standard zoom lens to consider if you are on a tighter budget, but still want a well-performing lens. From its trademark Sigma Contemporary line design and build quality, to its Art level of optical performance, along with the cheaper price and smaller size. The Sigma 28-70mm is a great option for E-mount and L-mount cameras.
---
Below are some examples taken with this lens on a Sony Alpha A7R IV
Click on any of the sample images to view them in full resolution.
---
Convinced yet?
The Sigma 28-70mm f2.8 DG DN Contemporary Lens is available to buy here >
---
Read Next
---
Thank you!
Thanks for taking the time to read our blog, we really do hope they help you out and answer some of your questions. If you still have some unanswered, then please feel free to get in touch with our team of experts.
We have a LiveChat option on our website and we can, of course, be contacted via our email, we're also on the end of the phone too! Read more on how to contact us here >
---
Want to write for us?
If you've got experience with producing content on photo, video and/or optics products or techniques then we would love to hear from you. Contact our blog editor, Bea, with a sample of your work at bea@cliftoncameras.co.uk.
By James Barnes
24 Oct 2022