Sigma C 17mm, 23mm & 50mm | The Three Musketeers of Lenses?
As a regular user of the Canon 5D Mark IV with Sigma 50mm Art Lenses, I was more than happy to jump on the opportunity of testing some of the new Sigma contemporary range now available for both the L-Mount and Sony E Mount.
If, like me, you're used to the older DSLR Sigma lenses, you'll know they're quite a bit bulkier than these newer mirrorless systems, making the transfer to mirrorless so much easier and more preferable for most photographers.
For the test I chose to borrow a Sony a7r V, however, if you are a Leica user then this trio is also available in the L-Mount.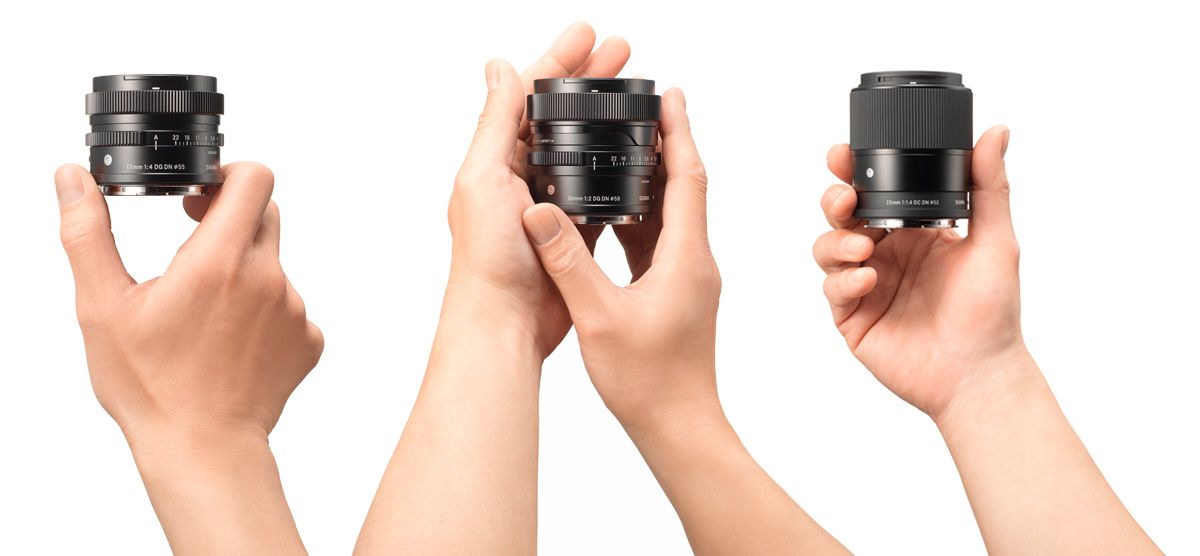 ---
First Impressions Count…
…and it was clear from the off that you won't find a downside to having these three musketeers in your kit bag. They cover a large focal range and each brings a unique view to different specialisations in photography.
---
Why choose Sigma?
I have always loved Sigma because they bridge the gap between those looking for a cheap and cheerful lower-end lens and those wanting to buy expensive brand-only options. They often surpass expectations of what a third-party lens can do, boasting more rounded bokeh than most (many others provide a leaf-shaped bokeh at lower apertures) as well as being built with pro-quality materials.
I can confirm that this trio is no different and these three new lenses together cover anything from wide-angle landscapes to street photography, portraiture and more.
---
Accessories and More
All three lenses come with a lens hood, a front cap and a rear cap, as well as the new magnetic lens caps for the 17mm and 50mm. Each lens is also compatible with the following additional accessories:
SIGMA USB DOCK UD-11 for L-Mount
SIGMA WR PROTECTOR: 58mm for 50mm F2 | 52mm for 23mm F1.4 | 55mm for 17mm F4
SIGMA UV FILTERS: 58mm for 50mm F2 | 52mm for 23mm F1.4 | 55mm for 17mm F4
SIGMA WR CIRCULAR PL FILTER: 58mm for 50mm F2 | 52mm for 23mm F1.4 | 55mm for 17mm F4
---
The Specs:
Lens Construction: 9 elements in 8 groups with 2 SLD and 3 aspherical lens elements
Lens Construction: 13 elements in 10 groups (3 SLD and 2 aspherical elements)
Lens Construction: 11 elements in 9 groups (1 SLD and 3 aspherical elements)
Angle of View: 103.7 Degrees
Angle of View: 63.4 Degrees
Angle of View: 46.8 Degrees
No. Diaphragm Blades: 7 (rounded diaphragm)
No. Diaphragm Blades: 9 (rounded diaphragm)
No. Diaphragm Blades: 9 (rounded diaphragm)
Min Aperture: f22
Min Aperture: f16
Min Aperture: f22
Min Focus Distance: 12cm
Min Focus Distance: 25cm
Min Focus Distance: 45cm
Filter Size: 55mm
Filter Size: 52mm
Filter Size: 58mm
Dimensions: 64mm x 48.8mm
Dimensions: 65.8mm x 76.9mm
Dimensions: 70mm x 68mm
Weight: 225g
Weight: 340g
Weight: 350g

Accessories:

Magnetic Metal Lens Cap (LCF55-01M)

Petal Type Hood (LH576-03)

Front Cap LCF-55 III

Rear Cap LCR II

Accessories:

Petal Type Hood (LH554-01)

Front Cap LCF-52 III

Rear Cap LCR II

Accessories:

Magnetic Metal Lens Cap (LCF85-01M)

Hood (LH633-01)

Front Cap LCF-58 III

Rear Cap LCR II
---
The 17mm F4 DG DN Lens
Firstly, we have the 17mm F4 DG DN lens: the widest-angle Sigma prime lens for E Mount currently available. Built for usability, it even has an aperture control ring with a slight groove to make adjustments easier even whilst looking through your viewfinder. This lens is the smallest of the three new offerings and follows the trend of a lightweight, slick, black Sigma lens.
As someone used to portraiture and 50mm primes, a bit of landscape work with a lens this wide was a challenge. This performed well both at a distance and up close, with minimum distortion, and I imagine it would be great for wide-angle cityscapes and astrophotography.
This lens provides fantastic edge-to-edge sharpness and has a minimum focus distance of 12cm that makes it ideal for street, architecture and landscape work as seen by the beautiful fields across Cleeve Hill Common:
Click to view images in full resolution
It is also ideal for daily vloggers looking for a lightweight lens for videography at 225g.
Keen on street photography? The 17mm is compatible with high-speed autofocus and supports Direct Manual Focus, which allows you to make micro-adjustments when the focus is already locked on. The focus switch mode and aperture control ring allows easy shooting from the hip for those subtle Gary Winograd-style photos.
Focal length-wise, if you do require something this wide, to get up close and get those dramatic landscapes, this is definitely the lens for you. Although, I struggled slightly just due to this not being something I've tried before, and found especially on longer walks that getting as close to the subject as I needed definitely made things harder. The light weight of the 17mm, however, balances out those considerations as it makes that extra trek up the hill much easier! Learn more about the Sigma 17mm f4 DG DN here >
---
The 23mm f1.4 DC DN Lens
Second, we have the wide-angled 23mm F1.4 DC DN, which of course is aimed towards crop-sensor cameras. This doesn't have the aperture ring like the other two new releases, but it is definitely a great lens for indoor use thanks to the f1.4 aperture. Combine lots of light with the wide-angle focal length and this may be the best choice for interiors, studios and more.
In fact, it made it perfect for a quick photoshoot I did at Little Interiors Co in Cheltenham:
Click to view images in full resolution
You can see that even at f1.4, this lens is pin-sharp, and the depth of field is stunning, giving the foreground and background a clean soft look whilst still retaining perfect sharpness wherever the focus point is aimed.
The minimum focus distance of 25cm, as well as the focal length, meant that I could get close enough to pick out details in items and the depth meant I could hide everything else that wasn't necessary to the composition.
Of course, in crop mode on something such as the A7R V, this is more like a 35mm lens but this still made for a fantastic lens and stunning images all around.
I even argue that this lens was my favourite of the three. It won me over as a middle ground for focal length – I most certainly used this the most over the weekend I was photographing, and I'd have no hesitation making it a main contender for any kind of events or studio work that I am required to do. Learn more about the Sigma 23mm f1.4 DC DN here >
---
The 50mm F2 DG DN Lens:
The final lens released is a new look on the 50mm, an F2 DG DN lens, also with an aperture ring. This one is a dream for portraits, and you can see how sharp this is below: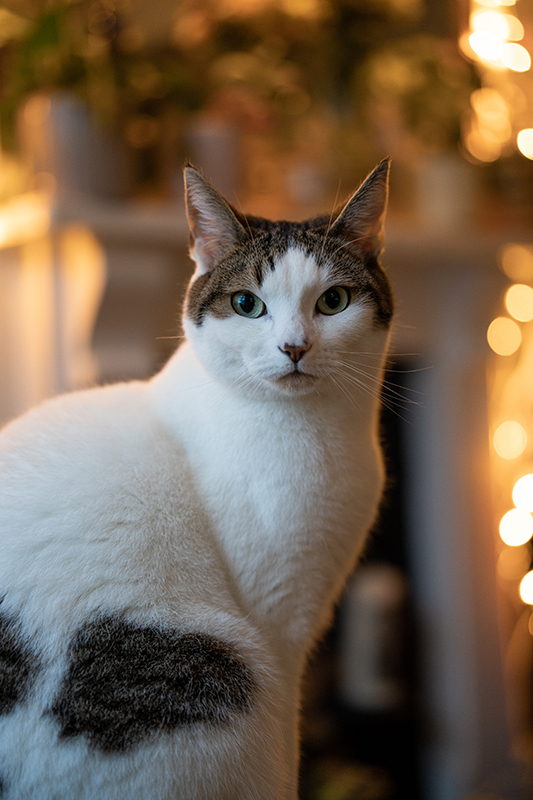 Click to view images in full resolution
As well as that bokeh being beautifully rounded thanks to Sigma's 9-bladed diaphragm, the sharpness is impeccable, even in low light, and you can see the capabilities of this in the crop as follows: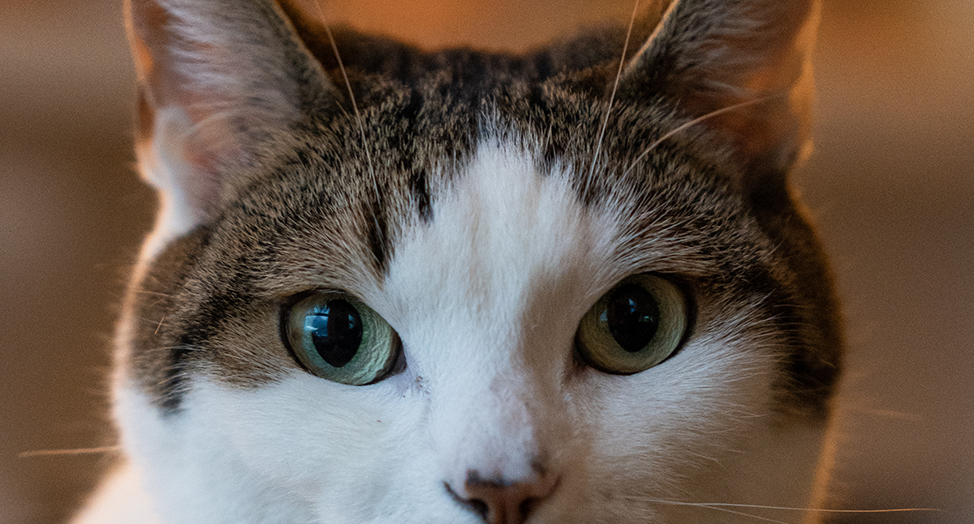 Sigma advertises this lens as versatile, feature-rich and customisable with premium design quality.
I can attest that it is all of these things. And possibly more.
For those interested in the technical side and build information: this premium design features high-quality SLD and aspherical glass elements, which is an upgrade from the previous 50mm. The changes make this the perfect option if you are looking to upgrade your kit to a smaller, more transportable system without reducing your image quality. It also reduces flare and ghosting in back-lit situations making it perfect for event portraiture.
Even better, it also has a Direct Manual Focus and a focus mode switch, as well as being compatible with AF assist functions on compatible E-Mount cameras.
This lens, even at lower apertures, such as f2, had perfect sharpness and performed fantastically in low light. The aperture ring made it so that I didn't have to worry about accessing in-camera settings via the LCD which was a game changer when chasing after a high-energy cat! Learn more about the Sigma 50mm f2 DG DN here >
---
The Outcome
If you want to add a budget-friendly, wide-angle or portrait lens to your collection, one, or all, of these lenses would make the perfect companions.
You've got a sleek look, beautiful depth and on-point sharpness, straight out of the box. I can't say that there's much more you would need than that!
Functionality-wise, you still have the ability to update firmware via the USB Docking Station (for L-Mount) and to customise your focus in order to achieve the images you want.
To say that the ergonomics of these lenses have been improved since the DSLR days is an understatement, as, with this smaller, lighter and more manageable style, you can have a prime lens for each occasion and streamline your experience when on the job or out and about.
Funnily, one of my favourite excitements about ergonomics and functionality was something so simple and a feature I'd never seen before – magnetic lens caps!
These three lenses won't set you back massively either and the prices come in a little bit more attractive than the Art range if you are wanting to try Sigma before making the full leap. Alternatively, these affordable lenses are an excuse to try a new focal length, as I did, and attempt something you haven't previously liked landscape!
---
Convinced Yet?
This trio is available now:
You can also read the full specs of these lenses via the links above, and should you have any questions regarding them, please do get in touch via our Live-Chat function, phone call at 01453 548 128 or via email at sales@cliftoncameras.co.uk.
---
Read next
---
Thank you!
Thanks for taking the time to read our blog, we really do hope they help you out and answer some of your questions. If you still have some unanswered, then please feel free to get in touch with our team of experts.
We have a LiveChat option on our website and we can, of course, be contacted via our email, we're also on the end of the phone too! Read more on how to contact us here >
---
Want to write for us?
If you've got experience with producing content on photo, video and/or optics products or techniques then we would love to hear from you. Contact our blog editor, Bea, with a sample of your work at bea@cliftoncameras.co.uk.
By Megan Bendall
3 Apr 2023