Three Questions for the Leica Q3

The rumours were true! It is here, the successor to the ever-popular Leica Q2! The new Leica Q3 camera. The full-frame fixed-lens digital camera from Leica is now in its 3rd generation and has some new features, upgrades, and a new wave of great images to be taken!
We had the opportunity to look the new Q3 over and to take it out for a test drive and we'll ask the Q3 three important questions (see what we did there?). And hopefully, we'll have the answers to these questions which will help give an insight into what makes this latest version of the Leica Q so different and great from its predecessors. So, let's dive straight into it!
---
1. What's changed?
The Leica Q range has always had one thing the same in all its versions: the lens.
And it's no different with the Q3. You still get the same impressively sharp and detailed Leica 28mm F1.7 Summilux ASPH, fixed to a rangefinder-style digital camera with a full-frame sensor. And from first glance, it looks the same as the Q and Q2. But there are some significant changes to this model to pique your interest.
But first, let's lay out the specs of all three models side by side, then dive into the details.
---
Leica Q, Q2, Q3:
| | | | |
| --- | --- | --- | --- |
| | Leica Q | | |
| Sensor | Full Frame CMOS | Full Frame CMOS | Full Frame BSI CMOS |
| Megapixels | 24 | 47 | 18, 36, 60 |
| Processor | Maestro II | Maestro II | Maestro IV |
| IP Rating | - | IP52 | IP52 |
| ISO Range | 100-50,000 | 50-50,000 | 50-100,000 |
| Image Stabilisation | Optical | Optical | Optical |
| RAW | Yes | Yes | Yes |
| File Formats | JPEG, DNG | JPEG, DNG | JPEG, DNG |
| Lens | 28mm F1.7 Summilux | 28mm F1.7 Summilux | 28mm F1.7 Summilux |
| Digital Zoom | 35mm, 50mm | 35mm, 50mm, 75mm | 35mm, 50mm, 75mm, 90mm |
| Manual Focus | Yes | Yes | Yes |
| Auto Focus | Contrast Detection | Contrast Detection | Contrast Detection, DFD, PDAF + AI |
| Focus Range | 30cm | 30cm | 30cm |
| Macro Focus Range | 17cm | 17cm | 17cm |
| Focal Points | 49 | 49 | 49 |
| Tilt Screen | Fixed | Fixed | Tilt |
| Screen Size | 3" | 3" | 3" |
| Screen Resolution | 1,040,000 | 1,040,000 | 1,840,000 |
| Touch Screen | Yes | Yes | Yes |
| Screen Type | TFT LCD | TFT LCD | TFT LCD |
| Viewfinder Type | EVF | OLED EVF | OLED EVF |
| Viewfinder Resolution | 3,680,000 | 3,686,000 | 5,760,000 |
| Frames Per Second | 10fps Mech | 10fps Mech | 15fps Mech |
| Video Resolutions | 1080 (60p, 30p), 720 (30p) | 4K (30p, 24p), 1080 (120p, 60, 30, 24p) | 8K (30p, 25p, 24p), 4K (60p, 50p, 48p, 30p, 25p, 24p) |
| Video Formats | MP4. | MP4, MOV | MP4, MOV, H.265 ProRes up to 10 Bit 600mb/s |
| USB | - | - | USB-C, HDMI |
| Wireless | Wifi, NFC | Wifi, Bluetooth | Wifi, Bluetooth, MIMO |
| Battery | BP-DC12 (250 shots) | BP-SCL4 (370 shots) | BP-SCL6 (>350) |
| Weight | 640g | 734g | 745g |
---
More Megapixels!
But what has changed? Well, the Q3 now features a 60-megapixel Backside Illuminated sensor, which features Triple Resolution Technology (TRT). Meaning you can change the megapixels of the sensor to 60mp, 36mp, or 18mp.
Alongside the sensor upgrade and much larger megapixels is the new processor, the Q3 is the first Leica camera to use the latest generation of Maestro IV engines. This means the camera now has faster capabilities and features more dynamic range – up to 15 stops!
Now you may think having 60 megapixels will create large files. Well, the Q3 will produce an 85mb DNG file at 60 megapixels. But with the TRT feature, you can reduce those file sizes to 50mb at 36 megapixels and 27mb at 18 megapixels. This will also have other benefits too when set to the different megapixels:
L-DNG:
60 MP
85MB file size
Benefits: Best for detail
M-DNG:
36 MP
50MB file size
Benefit: Best for Performance Ratio
S-DNG:
18 MP
27mb file size
Benefit: Best for low noise level
---
A Leica Q First!
Another change for the Q range is a first for Leica. A tiltable screen!
Yes, the Q3 has a tilt screen. The introduction of which, really brings the Q3 up to date with a lot of other cameras in terms of screen capabilities. This is great for street photographers shooting from difficult angles.
Leica has also beefed up the OLED EVF and Screen resolutions. The EVF now features 5.76 million dots, and the LCD touchscreen has been bumped up to 1.84 dots. This gives a much more pristine and crystal-clear image of your subjects when using the EVF or tilting the screen for a low or high-angle shot.
With the new tilt screen taking up more room on the back of the camera. Leica has repositioned the buttons from the left to the right of the camera, making it easier to control the camera functions with one hand.
With this as well they have added new custom function buttons. Two along the top between the EVF and thumb rest, one in the middle of the rear dial and lastly one in the middle of the directional arrows on the back. This gives users much more flexibility and customisable features, so they can tailor the camera to how they like to use it.
---
Autofocus
The Q2 had a very good AF and was quite responsive. But the Q3 is better. Now using a state-of-the-art hybrid autofocus system the Q3 uses both Phase Detection AF and Contrast AF. Throw in Depth from Defocus (DFD) and AI and the autofocus on the Q3 is up to five times faster than the Q2.
New AF modes have also been added to the options, this includes Face, body and eye, and animal detection. Pair these with up to 15 frames per second shutter and you have a very responsive and capable autofocus system on a technically compact camera.
---
8K Video
Leica have not just bumped up the megapixels, they have also bumped up the video capabilities of the Q3. It can shoot amazing videos up to 8K resolution and in a full set of professional codecs from .H265 to ProRes. and with 10bit up to 600mb/s.
And if that's too much, you can still shoot 4K and FHD if preferred; much like how you can change the megapixels in stills.
LUTS can also be loaded onto the Q3 and applied to your video straight in the camera with the LUT profile settings with up to 3 custom LUT slots available.
---
ISO
The ISO range of the Q3 has been doubled from 50-50,000 to 50-100,000. Meaning you can now use the camera in more low-light situations to get that great exposure. This is especially prevalent if you choose to shoot at 18MP as this is best suited to low-light shooting with minimal noise.
---
A New Frame
One of the great unique features of the Q range is the Digital Frame Selection (or Crop) that allows you to turn the fixed 28mm Summilux into a different focal length. Where the Q2 could be cropped from 28mm to 75mm the Q3 can jump up to 90mm. This means that you can get a whole new focal length all in-camera.
---
USB Port
A USB-C port and HDMI port are now included in the Q3. The USB-C can be used for charging, connecting to the computer or Apple device with the Fotos Cable, and for tethering.
This has been added without compromising the IP52 dust and spray protection we first saw introduced in the Q2. So, the Q3 is still weatherproof.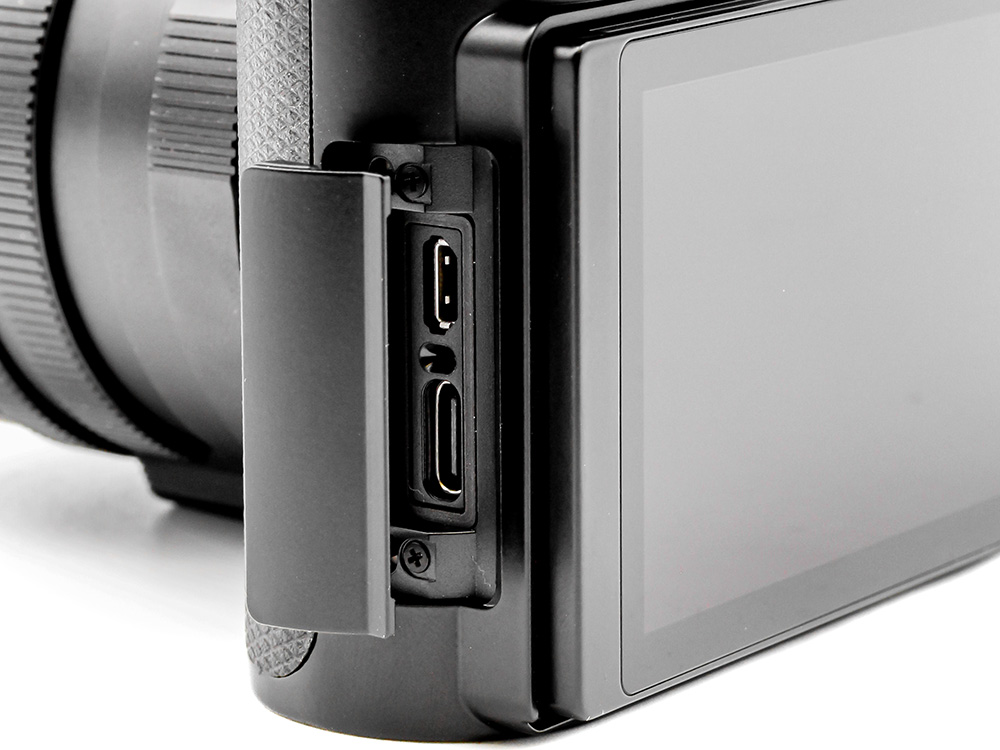 ---
World First Wireless Charging
A camera first here, not just a Leica first. The Leica Q3 is the first camera to feature wireless charging with the use of the Leica HG-DC1 Q3 Handgrip and Wireless Charger. Capable of charging the new more powerful BP-SCL6 battery in 190 minutes.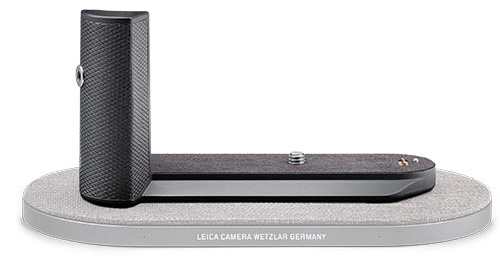 So, to answer the first question for the Q3, a lot has changed and been introduced on the camera. More inside than out, so the Q3 still looks and feels like a Leica Q camera, but it's now got more tech and features behind it!
---
2. Who is the Q3 for?
To put this simply, the Leica Q3 has been designed and made with everyone in mind:
Users wanting to upgrade from their previous Q or Q2.
Those wanting to have a fixed lens camera as a second body to their current interchangeable lens system, be that Leica or not.
APS-C system users wanting to make that jump to full frame.
Photographers who would like a compact travel companion, but with great quality and features.
Street Photographers who are after a versatile and responsive camera without the hassle of changing lenses.
People who want a beautiful-looking camera that is easy to use and comes with automatic settings to be a point-and-shoot.
And for those wanting to learn digital photography and would like a camera that will last with them through their learning.
---
3. What is it like?
If you have used a Leica Q before, you'll be pleased to know the Q3 is still an easy camera to navigate. With nice, simplified menus and interface, much like the previous Q2, this has been made even easier with the new button layout.
You still also get separate menus for Photo and Video modes, which can be switched to with a simple tap on the touch screen or setting one of the custom buttons.
The introduction of the tilt screen made shooting at lower angles much more comfortable compared to the fixed screen on the Q and Q2. Pair this with the improved EVF resolution and you get a crisp clear view of your subject and more accessible angles than previous models.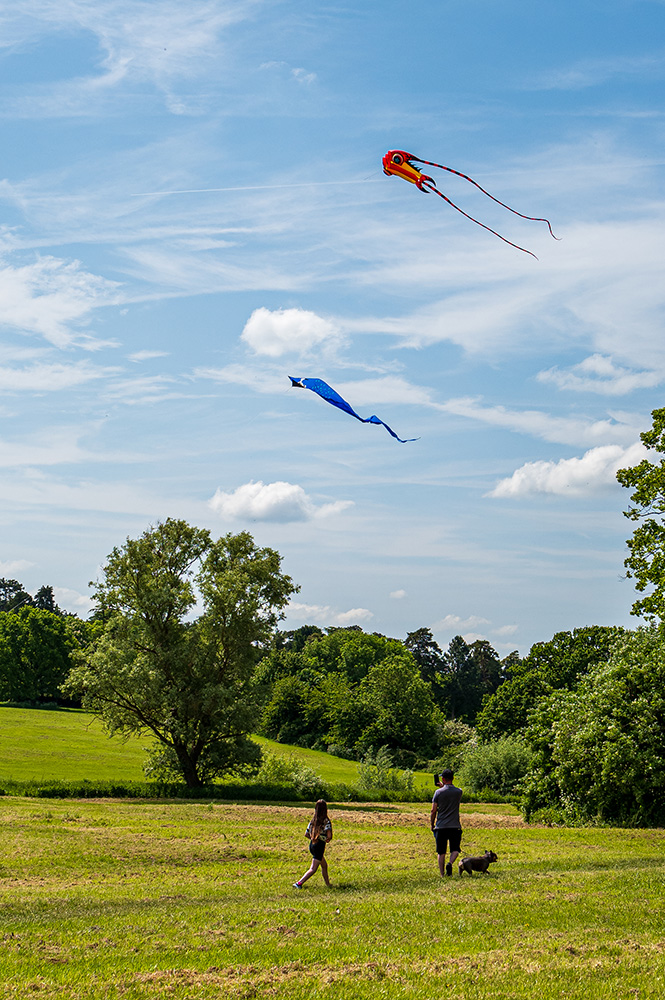 You may think with Leica adding a tilt screen to the Q3 will compromise the build quality you expect from Leica. But you'll be surprised the Q3 keeps that quality in check, and it retains the IP52 rating. Meaning it is still just as weatherproof as the Q2 even now with USB ports and a tilt screen.
The new sensor capabilities are clear from the start when you shoot with this camera. With that boosted 60 megapixels you get fantastic results, that are clear, pristine, and sharp!
And with the now much larger ISO range, you can get much better results and performance in low light, meaning you won't always have to shoot at F1.7 on the Summilux lens.
Speaking of the Summilux lens, the 28mm F1.7 lens is still fantastic to use! Having the focus and aperture controls on the lens itself makes it incredibly versatile and easy to switch from Manual focus or Manual Aperture control to Auto Focus and Auto Aperture control. Plus, it looks the part with that well-known Leica lens styling and quality.
The addition of the 90mm digital crop in camera is very useful, especially when in the dedicated Macro mode. But the small crop window on the screen and EVF can make it a little harder with framing, especially if you like to use the grid lines. However, thanks to the 60 megapixels, you can still get a clear and most of the time decent 6-megapixel image at the 90mm crop.
To summarise the Leica Q3 is not too different to its predecessors in terms of using it, being able to shoot how you like with it and the overall look and feel. Be that if you like to be in full manual or auto. The main part of taking a photo is still front and centre with the Leica Q3, and this is what makes the camera so much fun to use, much like the Q2 and Q.
But the new additions and upgrades of the internal specs and that tilt screen just make this camera a bit more caught up with the rest of the market whilst still retaining that elegant and simple design that Leica specialise in.
---
Check out some of the images we got with the Q3!
Click on any image in this blog to view in full resolution.
---
Convinced yet?
The Leica Q3 is available to buy here:
---
Read next
---
Thank you!
Thanks for taking the time to read our blog, we really do hope they help you out and answer some of your questions. If you still have some unanswered, then please feel free to get in touch with our team of experts.
We have a LiveChat option on our website and we can, of course, be contacted via our email, we're also on the end of the phone too! Read more on how to contact us here >
---
Want to write for us?
If you've got experience with producing content on photo, video and/or optics products or techniques then we would love to hear from you. Contact our blog editor, Bea, with a sample of your work at bea@cliftoncameras.co.uk.
By James Barnes
2 Jun 2023