Save even more by creating your own bundle!
Browse the categories below to reveal specially reduced items to go with this product, then click and add them to create your own unique bundle with discounted price.

Easily spread the payments with our range of finance solutions.
Choose the finance package that suits you best.
Apply from our checkout
Easy online application
Instant Decision
We process your order

Simply choose your repayment period and choice of initial deposit. Look out for the promotional Interest Free offers.
Price of Goods: £5,550.00
Summary
Total amount repayable . APR representative. Annual Rate of Interest Fixed.
Finance is subject to status. Terms and conditions apply.
LEICA, AVAILABLE FROM AN OFFICIAL LEICA SPECIALIST CENTRE AT AN INTERNET PRICE !!
OFFICIAL UK STOCK, WITH ALL THE NORMAL ACCESSORIES IN THE BOX.
WE ARE A LEICA SPECIALIST AND ARE HAPPY TO OFFER ADVICE OR ANSWER YOUR QUESTIONS. PLEASE RING ON 01453 548128
THESE ARE OFFICIAL UK STOCK AND AS WE ARE CAMERA SPECIALISTS YOU CAN BE SURE OF EXCELLENT CUSTOMER SERVICE AND FREE TECHNICAL HELP. HAVE YOU SEEN A BETTER UK DEAL? IF YOU HAVE PLEASE RING US ON 01453 548128, WE WILL TRY OUR HARDEST TO COMPETE WITH ANY UK SUPPLIER, A HUMAN BEING AT THE END OF THE PHONE GUARANTEED !!
---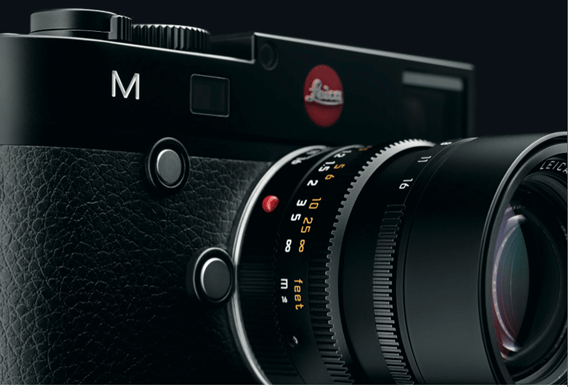 Leica M Digital Camera Body Only (Typ 240)
Born from a tradition of innovation.
The new Leica M is the most innovative and versatile M-Camera that the modern M-System has ever created.
It unites decades of experience in rangefinder technology with groundbreaking digital technologies: It features a completely newly developed high-resolution full-format CMOS sensor that, in combination with its high-performance processor and the legendary M-Lenses, delivers outstanding imaging results. With Live View, video, and new additional focusing methods, it is also the M for photographers who do not wish to miss out on any of what modern digital technology has to offer.

Upper Normandy revisited - Magnum photographer Jean Gaumy returns to his roots
As a change from travelling through distant countries, globetrotting Magnum photographer Jean Gaumy captured impressions of his native region Upper Normandy – for Leica. With the new Leica M in his luggage, he has created an intensely personal 'photo diary' that provides an informal, almost intimate, view of this coastal region and its inhabitants.
Leica Max 24 MP Sensor for maximum imaging quality

The Leica M features a completely newly designed high-resolution, 24 megapixel CMOS sensor in full 35 mm format. The combination of the camera's image processor and this Leica Max 24 MP sensor guarantees outstanding imaging quality. Its intelligent design and flat pixel architecture enables each individual pixel to gather a particularly large amount of light.
This results in images characterised by superior sharpness and maximum spatial resolution. The new M delivers extremely low-noise and richly detailed images, even at higher sensitivities of up to ISO 6400. And now, thanks to the 1080 pixel, full-HD video capability of the Leica M, the impressive imaging quality is available for moving pictures, too.
The new CMOS sensor is designed and constructed for the use of both Leica M and R lenses on the Leica M. Because, with the new Leica R-Adapter M, almost all Leica-R legacy lenses can be used on the Leica M expanding the options of the Leica M into the world of Leica R photography.
Fast Leica Maestro image processor

In conjunction with the new sensor, the Leica Maestro processor lets the Leica M set entirely new standards in terms of image-processing speed. It processes the image data arriving from the sensor and transforms them into visible images at extremely high speeds and can also perform even the most complex processing steps very fast. Thanks to the energy-efficient imaging electronics of the processor and sensor, a single charge of the Leica M's new 1800 mAh lithium-ion battery can last an extremely long time.
Universal capabilities with Live View and the electronic viewfinder

The new Leica M is the first ever M to feature Live View and Live View Focusing. This means that now, for the first time, images can be composed using the actual image produced by the lens – with complete control of depth of field, exposure, precise framing and focusing. Its large, high-resolution 3" monitor allows precise assessment of the subject seen through the lens.
This opens up entirely new opportunities for M-Photographers that previously lay far beyond the limitations of rangefinder photography, like macro and telephoto exposures, or using the monitor as a viewfinder.
Live View can be used with both M and R lenses. Indirectly, it also enables owners of R lenses to use the optional Visoflex EVF2 electronic viewfinder. The Leica M can be used with an R-Adapter, R-Lenses and a viewfinder exactly like an SLR, without using the monitor.
Splash-proof camera body

Thanks to the many years of experience gathered by our engineers in the construction of camera bodies, the new Leica M is built without compromise for maximum stability and perfect sealing. Its top and base plates are machined from solid brass, and its full-metal body is manufactured in one piece from high-strength magnesium alloy. Specially designed rubber seals protect the camera body against dust and water spray.
The glass covering plate of its high-resolution monitor screen is manufactured from particularly tough and scratch-resistant Corning® Gorilla® glass. All this makes the Leica M particularly resilient and helps guarantee it a long and reliable working life.
All the new features of the Leica M at a glance
Outstanding image quality thanks to newly developed LEICA MAX CMOS Sensor
Extended applications with Live View and electronic viewfinder
Simple, high-precision focusing thanks to Live View focus and focus peaking
Digital fullframe for Leica R lenses, with the Leica R-Adapter M
"Leica Look" videos with Full HD video capture (1080p)
Enhanced sensitivity range up to ISO 6400
3" display with 920,000 pixels, Corning® Gorilla® glass screen protector
Fast image processing by the Leica Maestro image processor
Splash protected body
Extremely long battery life
Multi-pattern and spot exposure metering
Revised ergonomics and controls
Click Here to view the M System Chart
Technical Data
(Last revised September 2012 / We reserve the right to make technical changes)
Product
Unique Product Name:
LEICA M (Typ 240), black paint LEICA M (Typ 240), silver chrome
Camera type:
Compact digital view- and rangefinder system still and video camera
Lens mount:
Leica M bayonet with additional sensor for 6-bit coding
Lens system:
Leica M lenses, Leica R lenses with optional Leica R- Adapter M
Top Cover:

Milled brass top cover with integrated thumb rest

Cap and base plate made of brass

Material:
All-metal case made of die-cast magnesium; synthetic leather covering.
Image Sensor:
LEICA MAX 24 MP CMOS Sensor
Number of effective Pixels:
24 Million Pixels
Sensitivity range:
ISO 200 – ISO 6400, Pull 100 available, Auto ISO
Imaging Platform:
Integrated imaging circuit with Leica Maestro® Image processor
Electronic Viewfinder:
Optional available, can be used for Live View and Play functionality
LCD Monitor:
3" TFT Display with 920.000 Pixels, scratch resistant cover glass (Corning®Gorilla®Glass)
Shutter:
Dual type focal plane shutter for classic image exposure and Live view
Shutter Speed:
1/4000s – 60s (in Bulb), 1/180s flash synchronization
Burst rate:
3fps
Self timer:
2s / 12s
Storage Media:
SD / SDHC / SDXC Memory Cards
Imaging functions
Image File Format:
DNGTM (RAW data uncompressed or lossless compressed), JPEG
File Size:
DNG approx. 20 Mbyte – approx. 30 Mbyte (compressed)/ 48,2 MByte (uncompressed), JPEG: Resolution and image content dependent
Available JPG Resolutions:
5952px*3976px (24 MP), 4256px*2832px (12 MP)/ 2976px*1984px (6MP) / 1600px*1080px (1,7MP)
Color Spaces:
sRGB / Adobe®RGB
White Balance:
Auto / Daylight / Cloudy / Shadow / Tungsten / Fluorescent warm /Fluorescent cool / Flash / Manual (Greycard) / Kelvin 2000-13100
Other functions:
Film Modes, Saturation, Contrast, Sharpening
Movie recording
Movie Recording:
Single frame video compression (Motion JPG), Quicktime format (mov)
Movie resolution:
1080p, 720p, 640*480 (VGA)
Movie sampling rate:
25 fps, 24 fps, 30 fps (VGA only)
Microphone:
Mono, stereo microphone adapter optional available
Audio recording:
Auto level adjustment, manual level adjustment (available while recording), concert preset
Exposure Control
Exposure Metering:
In classic viewfinder mode: Through the Lens (TTL) metering, center weighted with variable aperture. In Live View and advanced viewfinder mode: Through the Lens (TTL) metering, center weighted, spot or multifield measuring. Center-weighted TTL metering for flash exposure with system conformant SCA-3000/2 standard flash units.
Exposure setting:
Manual shutter speed setting with direct dial, A-Mode with direct dial
Exposure Modes:
Automatic shutter speed (A-Mode), Manual Exposure (M- Mode)
Exposure:
Compensation:
-3 EV to +3 EV, 1/3 f-stops
Exposure Bracketing:
3/5 frames, 0.5 / 1 / 2 / 3 f-stops
Flash exposure Control
Flash exposure metering:
Control with center-weighted TTL pre-flash metering (with SCA-3501/3502 adapter, or SCA-3000 standard flash unit such as Leica SF 24D/Leica SF 58).
Hot shoe:
SCA-3502 compatible hot shoe, with center contact
Flash Synchronization:
Optional triggered at first or second shutter curtain
Flash Synch time:
1/180s
Viewfinder / Focusing
Focusing Methods:

Manual focus with optical rangefinder, Live View, 100% Live View Zoom,

Live View focus peaking

Optical Viewfinder:

Large, light bright-line rangefinder with automatic parallax compensation, LED illuminated frame lines.

Optical Viewfinder frame lines:

Framelines size matches image sensor size at 2m focusing distance

Optical Viewfinder correction:

Eyepiece adjusted to -0,5 dpt. Corrective lenses from -3 to +3 dpt. available (optional)

Optical Viewfinder Magnification:

0,68x

Optical Viewfinder Displays:



In the viewfinder LED symbol for flash status (at bottom). Four-digit seven-segment LED digital display, brightness adapted to ambient conditions, for: Warning in case of exposure correction; display of automatic shutter speed in automatic mode; advisory indicating use of metering memory lock LED exposure monitor with two triangular and one central circular LED with manual exposure setting

Rangefinder:
Split or superimposed image range finder shown as a bright field in the center of the viewfinder image
Rangefinder effective metering Basis:
47.1 mm (mechanical metering basis 69.25 mm x viewfinder magnification 0.68 times)
Others
Start up time:
<1s
Power Supply:
Li-ion battery (included), 7.4V, 1800 mAh
Horizon:
Yes
User Profiles:
4 Profiles, exportable
Sensor cleaning:
Dust detection, manual cleaning function
Tripod Thread:
A 1/4 (1/4") DIN made of stainless steel in base plate
Dimensions:
approx. 139 x 42 x 80 mm (5,5 x 1,7 x 3,1 in.)
Weight:
680 g (23.9 oz)
Operating Temperature:
0°C – 40°C
Menu languages:
English, German, French, Italian, Spanish, Russian, Japanese, Traditional Chinese, Simplified Chinese
Accessories Included:
Battery, Charger with power cables for EU and USA (different in some export markets), 12V charging cable, Carrying strap, Accessory port cover, Body cap
Software licenses Supplied:
Adobe® Lightroom®
New optional accessories:
Electronic Viewfinder (EVF-2), Multi-functional Handgrip M, Handgrip M, SCA Adapter Set for Multi-functional Handgrip M, Power Adapter for Multi-functional Handgrip M, Finger loop for Multi-functional Handgrip M, Size S / M / L, Leica Microphone Adapter Set, Leica M-Adapter R, Ever-Ready Case M, Li-ion Battery BP-SCL2, Battery charger BC-SCL2