Tokina Lens Trio Review
A Tokina Lens Triple // Are they worth the investment?
Meet the Tokina Opera 50mm F1.4 FF, Tokina Opera 16-28mm F2.8 FF and the Tokina atx-i 11-16mm F2.8 CF. The lenses used in this blog are all Canon mount.
---
| | |
| --- | --- |
| Tried, tested and scrutinised. | |
'CF' Stands for 'Crop Factor'
I'll start the story with the crop lens, the Tokina atx-i 11-16mm F2.8 CF as this one wasn't used as much as the other two. Not because it wasn't good enough, but because I hadn't taken the time to realise that CF stands for "Crop Factor".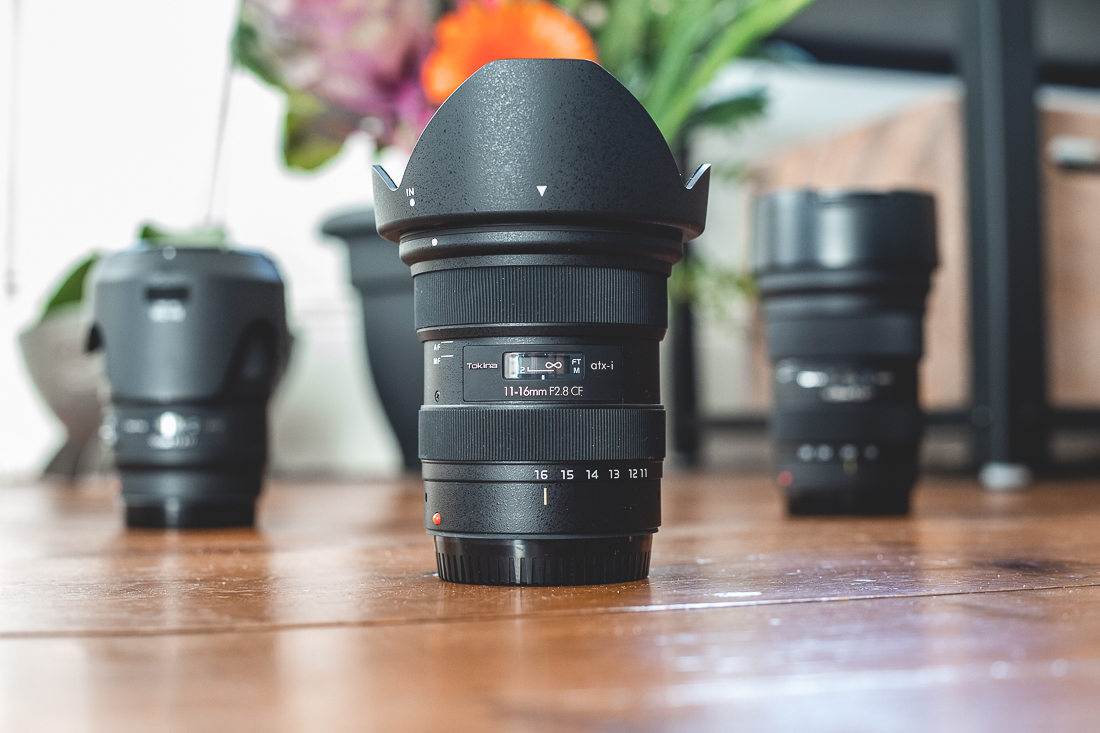 When I mounted the lens onto my Canon EOS 6D Mark II (a full-frame DSLR), for a leisurely walk with the family, I found a nice scene that I thought would look pretty cool with an ultra-wide 11mm. Of course, this wasn't to be. If you didn't already know, if you use a crop lens on a full-frame camera, you're going to get a horrid black shadow over your 35mm sensor. That said, zooming into the 16mm end of the lens did give me a clear frame to work with and I was really pleasantly surprised at the results.
So I continued the rest of the Sunday walk with what was now essentially a 16mm prime lens and this surprisingly didn't disappoint. I personally like to shoot wide-angle scenes with wide apertures so this setup was actually pretty perfect for me. The constant F2.8 aperture makes it really easy to work in low-light, and for my walk through the woods, this was actually very handy.
Wide-angle lenses can really help with distortion on straight lines.

Wide-angle lenses also help with portraying height in a creative way.
If the lens is used correctly (on a crop sensor camera) then you've got a focal range of around 18mm to 26mm, so this is still a nice wide-angle that's great for outdoor photography, especially landscapes. This wide-angle is also useful when adding a slight twist to fairly standard architecture shots.
A close-up image taken at F2.8.

A lone, disused gun turret in Stonehouse.
Performance Overview
You get the gist of how well this lens performed, even when on the wrong camera, so what about the nitty-gritty? The Canon and Nikon mounts are £419, which is actually pretty reasonable when you compare it to their competition; the Canon EF-S 10-18mm F4.5-5.6 IS STM might be around half the price but it doesn't give you that constant, wide aperture to work with. Similarly, Nikon's 10-20mm F4.5-5.6G VR AF-P DX Nikkor lens offers an ever so slightly larger focal range but is also limiting in the aperture department.
To be concise, if you've got a crop sensor Nikon or Canon such as the EOS 850D or the D3500 then adding the Tokina atx-i 11-16mm F2.8 CF can tick many boxes for the outdoor-focused photographer (sorry, pun intended).
Let's Go Full-Frame
Moving on to the FF lenses I had on loan, the Tokina Opera 50mm F1.4 FF and the Tokina Opera 16-28mm F2.8 FF lens.
The tall and mighty Tokina 16-28mm F2.8 FF Lens.

The beastly and powerful Tokina Opera 50mm F1.4 FF Lens.
Tokina Opera 16-28mm F2.8 FF Lens
I was able to use the Tokina 16-28mm F2.8 FF lens whilst shooting for a CrossFit gym in Orpington. Space was at a premium in this gym so having a lens that sits around 13cm off the end of my Canon EOS 5D Mark IV wasn't necessarily ideal for staying incognito and out of the way, but to obtain great quality, this was an acceptable trade-off.
Shot wide open with a shutter speed of 1/200.

Shot at F4 with a shutter speed of 1/125.
I used it at the 16mm end to capture the entire room hard at work. The F2.8 constant aperture helped me work in a slightly less than adequate lighting situation. The lens created images that stayed clear and sharp all the way through to the edges of the frame. Things got a little hazy around F4 and under but if you stuck to F5.6 and above you had clear, crisp shots all day. For a lens at this price point, you certainly wouldn't expect any less so it's good to see that it performs as it should.
Now, you could use this lens on a crop sensor camera and get full functionality. However, you'll be working with an equivalent 25-45mm focal length and the balance might be a little off when using a smaller DSLR camera, such as a Canon 90D or Canon 250D, as the lens is a little heavy at 940g. That said, the weight is manageable if you're moving about with your camera, but then again I'm used to shooting with a Tamron SP 70-200mm F2.8 Di VC USG G2, ALL DAY.
| | |
| --- | --- |
| A sleek and smooth design. | |
Performance Overview
Unlike the Opera 50mm F1.4 FF, the 16-28mm isn't weather-sealed. Other lenses at this level on the market are weather-sealed so this could be a slight oversight from Tokina here. Something it does have in common with other competitors is the lack of vibration reduction. Is this a major issue? I certainly didn't see it as one in my rapid-fire, action and sports photography. You'd also be quite likely to have this lens mounted onto a camera that's sat safely onto a tripod so of course, the lack of VR isn't a problem. Personal choice on this one!
When it came to focusing, I needed fast and furious and I wasn't disappointed, but I wasn't blown away either. There are faster AF lenses on the market but the Tokina lens still got the job done. I didn't really experience any "hunting" with the AF and I'm fairly confident that I wasn't left more than a few fractions of a second before the lens locked on.
Was it a quiet lens? Couldn't answer that for you I'm afraid, CrossFit gyms tend to train to extremely loud music so I could barely hear myself think let alone hear a tiny motor do it's focusing work. Focusing was internal though, so that's always an added bonus!
Before using this lens I read that light falloff was apparent up until around F5.6 but again, in my case, shooting wide open at 16mm was usably sharp and in my opinion, even competes with other similar focal range lenses that I've tested in the past. So I for one was extremely impressed with this functionality to the lens.
When it comes to appearance, the 16-28mm is a beauty. A solid and sturdy feel that will sit competitively with the likes of the Sigma Art range. The plastic shell has a brushed feel that feels very plush when sat in your hands. The metal bayonet makes you feel comfortable when you're twisting it onto the end of your very expensive camera. Just bear in mind that you won't be able to use typical filters with this lens as the external element is very bulbous.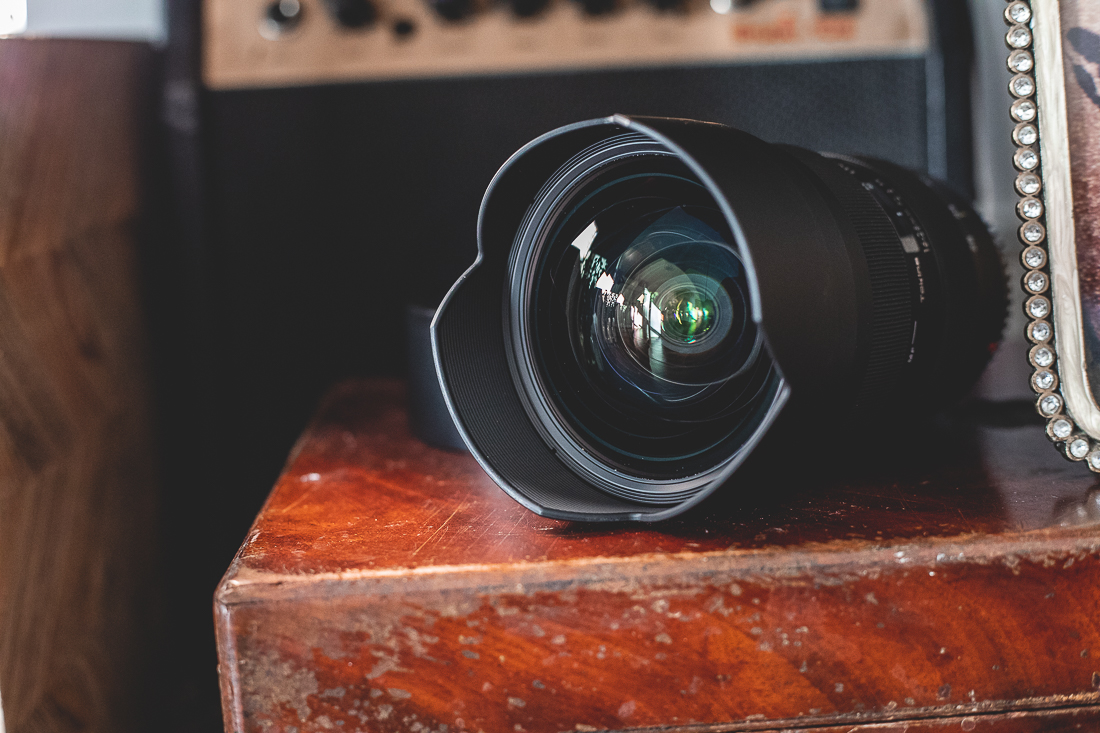 Sizing up the competition
Rivals to the 16-28mm F2.8 FF? The oldest is probably the Nikon 14-28mm F2.8G ED, the L-Series Canon EF 11-28mm F4L USM, the Sigma 14-24mm F2.8 DG HSM Art and the Tamron SP 15-30mm F2.8 Di VC USD. Even though the Nikon and Canon versions are probably to be considered in a different price bracket to the Tokina, the Sigma and Tamron version are slightly more comparable with the Tokina coming in at a more reasonable price.
Prime Time Viewing with the Tokina Opera 50mm F1.4 FF Lens
So to the final lens of this trio, the Tokina Opera 50mm F1.4 FF, also known as the "Nifty Fifty". Is it fair to say that most of us have one of these in our camera bags? Whether it's a £99 Canon EF 50mm F1.8 STM or a £599 Sigma 50mm F1.4 DG HSM Art Lens, we have probably all at least owned one at some point. It's a go-to prime lens for styles such as street, portraiture and travel photography. The Tokina Opera 50mm F1.4 FF is no exception to this rule.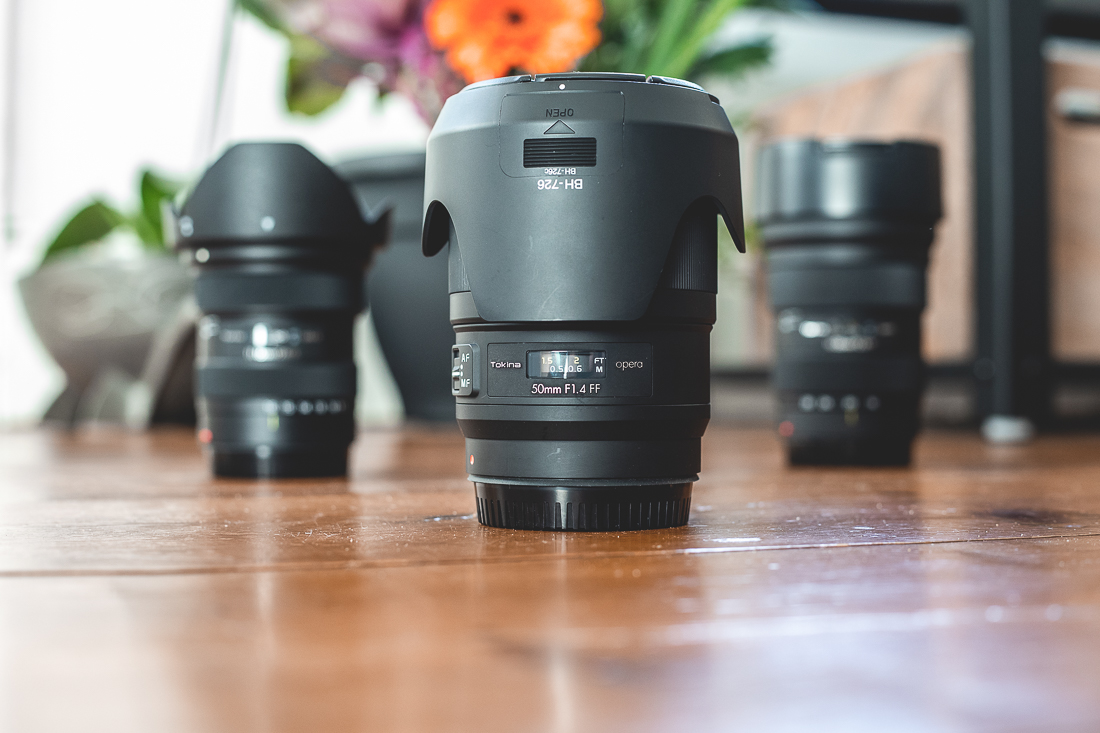 Coming in at 950g and sitting nearly 11cm off the end of your camera, this prime lens from Tokina is on the verge of being beastly, especially when you compare it to the Canon EF 50mm F1.8 STM.
| | |
| --- | --- |
| Little and large. | |
With that in mind though, it wasn't too weighty to carry around on a shoot and also out on an Autumn walk to Bedgebury Pinetum in Kent. When hung around my neck, I barely noticed the additional weight over my usual 50mm choice but certainly benefitted from and enjoyed the step-up in quality.
Taking some time to reflect on how sharp this 50mm is from Tokina...

The 9 blade design really helps with impactful sunburst photography.
Similarly to the other lenses used in the blog, the build is very swish and feels like you've got some premium glass on the end of your camera. Again, the lens doesn't have Vibration Reduction built-in but it does sport a super-fast F1.4 aperture which not only lets you work well in low-light but allows you to create beautiful bokeh likes these.
Shot wide-open at F1.4.

Razor-thin depth of field.
The razor-thin focal plane is really fun to play with and helps to create super-sharp images that if taken in a portrait format would be absolutely exquisite. Tokina have used an iris diaphragm with nine rounded blades which creates a beautifully soft and creamy bokeh.
Foreground bokeh taken with the Tokina Opera 50mm F1.4 FF Lens.

The F1.4 aperture helping to create soft-focus when needed.
Who is this lens made for?
What typical photography styles would I say this lens is great for? Well even though the weight, for me, didn't cause an issue, the length I think would be a bit too much for the street or travel photographer who may need to stay more in the shadows and document things from afar. That said, put this lens on a high-resolution DSLR in a studio setup and I am sure it would not disappoint.
When it comes to chromatic aberration, let's just go with none. Job well done Tokina. When looking into the vignetting then we, of course, have a different story. With the wide aperture of F1.4 you're going to struggle to find any lenses in this price range that don't vignette or display larger light falloff. That said, when you add this vignetting to some incredibly sharp and creative shots that you can take with this lens, it's actually a good effect to have. So I'm certainly not one to complain about this.
| | |
| --- | --- |
| Capture life with Tokina. | |
Final Thoughts?
To be concise and clear about these three lenses. Are there better lenses on the market, in some cases, YES. Would I recommend them? ABSOLUTELY. When you compare them to competitors and you compare the price and quality trade-off you really can't go wrong with any three of these lenses.
Whether you're a beginner or a seasoned pro, then Tokina can offer you a lens to suit your budget and photography needs. That's not to say you should rush out and buy each one of these lenses as of course, they will cater for different genres, but in general, if you are looking for a new portrait lens, a new lens for landscape photography or something to give you a wider angle on your crop sensor DSLR then I would certainly recommend you take a look at these three.
Thanks for reading, we've got more blogs coming your way so keep your eyes on our social media channels for updates and news!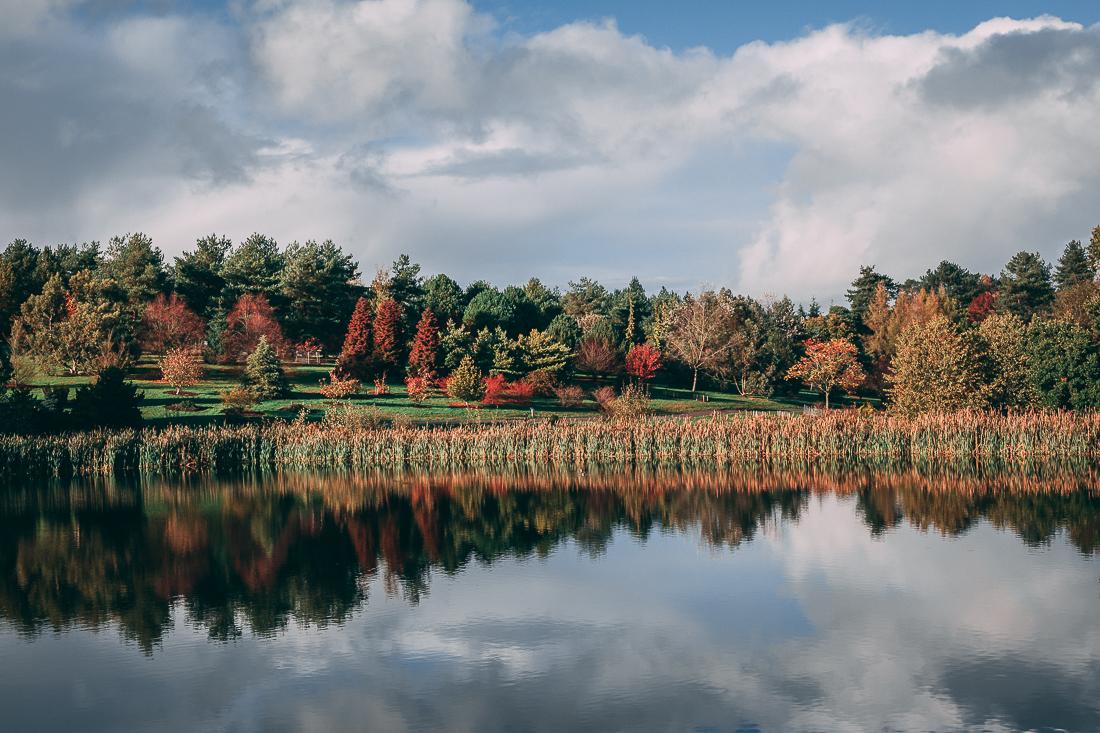 By Fiona Chandler
4 Nov 2020