Fujifilm GFX 100 II Review | Is it worth the upgrade?
The Fujifilm GFX 100 II is the successor to the original GFX 100 launched in 2019, a revolutionary camera in its own right, this second iteration of Fujifilm's flagship medium format camera promises to be just as revolutionary and stunningly good-looking as the first.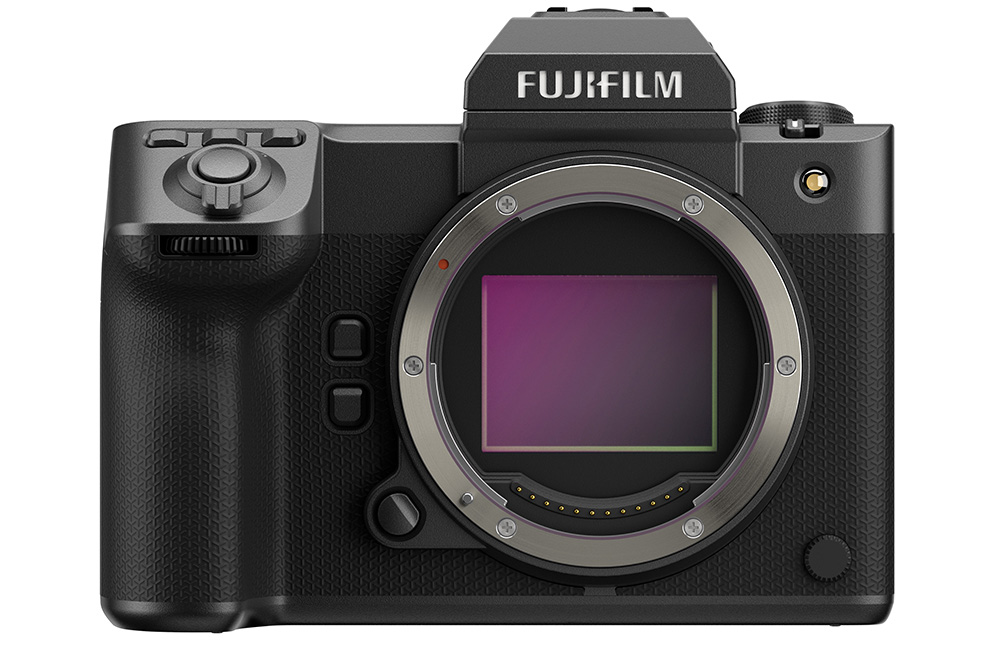 The GFX 100 Mark II features a completely new and redesigned 102-megapixel BSI CMOS sensor with improved circuitry and a faster readout speed. This new sensor enables a lower base ISO of 80 which delivers 30% more dynamic range in the 16-bit files capable of capturing 281 trillion colours, meaning you have more latitude when editing the RAW files and can push and pull, shadows, highlights and colour channels while keeping the tonal gradations smooth and noise levels to a minimum. The faster reading sensor also allows for a capture rate of 8 frames per second for photos, the fastest of any medium format camera ever made.
Click on any image in this blog to view it in full resolution.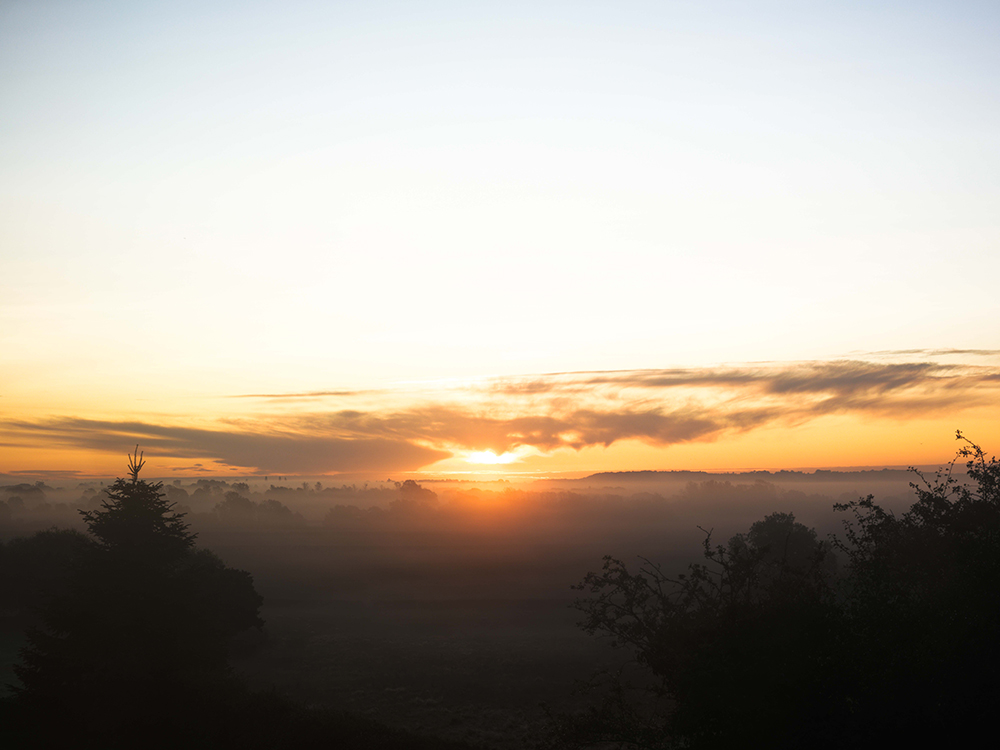 Reala Ace ISO 80, f11, 1/60
The GFX 100 II now uses the newer and more energy-efficient NP-W235 battery introduced with the XT4. One battery is more than enough for a day of casual shooting in my experience, although for longer shoots where the camera is in continuous use, two batteries will be a minimum requirement. With the optional battery grip, you can have three batteries in total which is one more battery than the GFX 100 and a huge advantage for long shooting sessions.
I personally never found the GFX 100 battery life to be lacking and could get a full day of shooting from two fully charged batteries, but having one less concern during a shoot puts you in a more confident state of mind knowing that your equipment won't let you down when you need it most.
A new larger top sub-monitor and PSAM dial slope towards the back of the camera body by 11°, more angled than on the GFX 100 which gives you a better view of your settings with a quick glance even when the camera is switched off.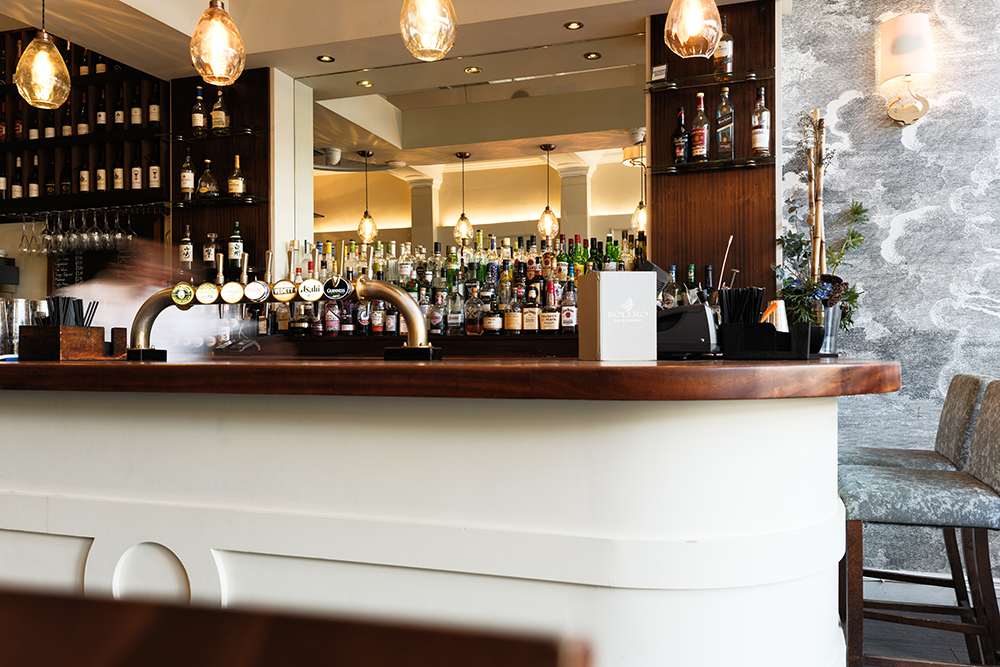 Reala Ace ISO 80, f5.6, 1/3 second
The feeling of the GFX 100 II in the hand is similar to that of the GFX 100S but with a more rugged and premium impression to the touch. I found it to be very comfortable and secure to hold for long periods of time and it is arguably one of the best grips I have experienced from any camera manufacturer.
Fujifilm has also applied a new 'BISHAMON-TEX' pattern grip material, which not only improves grip in all directions but also adds a luxurious touch, giving the camera both a practical and stylish appeal.
The contours, weight and textures of this camera all feel well constructed and considered. The GFX 100 II fuses a Western utilitarian design with a traditional Japanese approach to finishing and detailing. I think a lot of people would agree, the GFX 100 II is an extremely good-looking camera.
---
Video Recording
The video side of the camera is where the new HS BSI CMOS sensor and X-Processor 5 push the GFX system lightyears ahead, unlocking a whole host of new video formats, framerates, and lens options via adapters. The base ISO for video has been improved over the GFX 100, being able to be set as low as 100 compared to the 800 on the previous generation of the 102-megapixel sensor.
The GFX 100 II is now capable of shooting 4k 60p ProRes internally using the full 44mm width of the sensor, delivering 14+ stops of dynamic range to preserve incredible detail in the shadows, highlights and midtones.
Coupled with a high-speed rolling shutter of 15 milliseconds the GFX 100 II transforms the usability of a large format sensor camera. The GFX 100 II is effectively the closest thing on the market to an Arri Alexa 65 that you can actually own, which gives serious cinemaphotographers and indie filmmakers that ethereal large format look they are after in a vastly more compact and attainable package.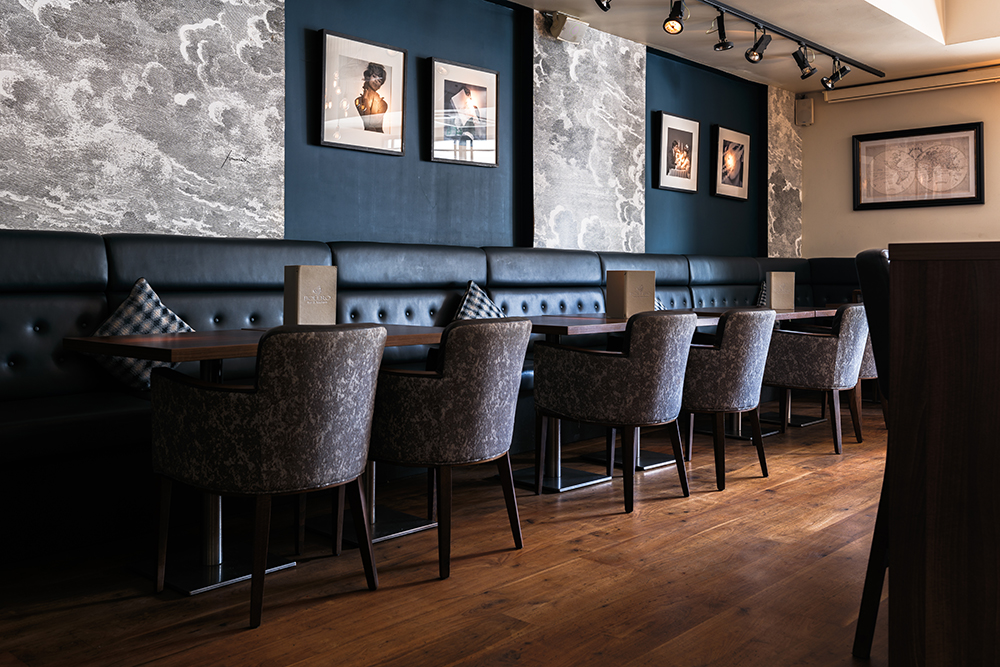 Reala Ace ISO 80, f5.6, 1 second
Videographers will also rejoice at the sight of a full-sized HDMI port supporting RAW video output and a faster USB-C 3.2 Gen 2x1 port that can record footage straight to an external SSD. The inclusion of CF-Express type B also allows the large photo and video files to write faster, working in union with an increased buffer size of 128GB.
The new video autofocus system enables touch tracking and continuous face and eye detection with GF lenses which was not available on the GFX 100, freeing filmmakers to focus their attention on composition and camera movement rather than pulling focus. Fujifilm has also announced that they will be developing a power zoom lens for the GFX designed specifically for video use.
The GFX 100 II is now Fujifilm's most powerful video camera adding tools not currently available on Fujifilm's other APS-C sensor models, such as waveforms, vector scopes, in camera anamorphic de-squeeze and support for different cinema formats including GF, Premista, 35mm, and 35mm anamorphic.
---
Reala Ace
The one thing I was personally most excited about with this new GFX camera was the new film simulation, Reala Ace, based on the discontinued Superia Reala. Fujifilm describes this 20th film simulation as having faithful colour reproduction with hard tonality, making it ideal for a wide range of lighting conditions and subject matters.
I can see this simulation being very popular with commercial photographers because of the natural colours and wider dynamic range compared to Provia making it a great base to work from with minimal adjustments needed for a pleasing image.
Street photographers will also be yearning for this simulation because it renders a combination of the rich colours of Provia with the contrasty desaturated look of Classic Chrome.
All the Fujifilm film simulations have been engineered to work harmoniously with the Fujinon lenses to ensure the resolving power and colour reproduction of the optics and sensor are maximised.
Files can now be recorded as HEIF saving memory space while offering better 10bit colour depth than the standard 8bit for JPEG, something else I noticed was how much quicker the HEIF previews rendered compared to the JPEGS which does make a difference when trying to organise files after shooting.
I used the new Reala Ace film simulation for some interior photography as well as some street and still life. Straight out of the camera, the images had a filmic look with a nice amount of punch. I simply added a curve layer and a few minor adjustments to get the image looking how I wanted.
Click on any image in this blog to view it in full resolution.
---
8-stop IBIS
The IBIS truly impressed me, the 2.5-stop improvement over the GFX 100 was more noticeable than I initially expected and it is worth the upgrade. The 8 stops of 5-axis stabilisation allowed me to get a handheld 102-megapixel photo shot at 1/60 with an aperture of f11 and ISO of 80, something which would have been unimaginable for any medium format camera even just 5 years ago.
The IBIS is also crucial for video offering stable handheld footage without the need of a gimbal. It expands the possibilities of where and how the camera can be positioned, creating a liberating experience for filmmakers and photographers alike.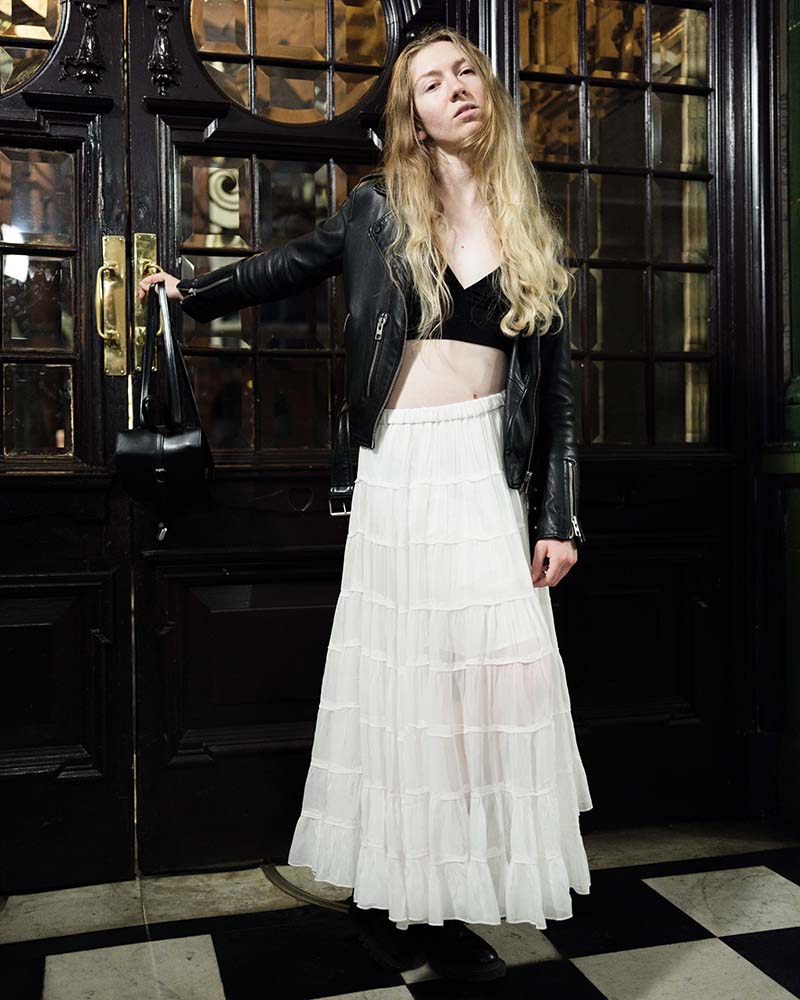 Provia ISO 6400, f2.8, 1/125
---
EVF
The EVF has been upgraded in multiple ways over the GFX 50-megapixel models and the two existing 100-megapixel models. A new refresh rate of 120fps makes the whole viewing experience smoother and more responsive, the new 1.0x magnification feels like you're looking through a glass window and the resolution of the OLED panel has been increased to 9.44m dots along with new optical lenses to increase clarity. This is one of, if not the best EVFs on the market currently.
---
Autofocus Speed
Despite its subject detection and much-improved autofocus, one thing that should be clear about the GFX 100 II is that this camera is not for those looking to switch from 35mm with the unrealistic expectation that the autofocus system does everything for them.
Medium format forces you to spend more time planning your shots and makes you consider your composition and settings carefully because every mistake will be magnified and visible. Good gear will not make up for bad technical understanding and artistic vision.
Medium format has never been about speed, and the physics of having larger and heavier glass elements to move around will always create a natural limitation. This is a camera for photographers and videographers who embrace a slower, more intentional approach to the process of making photographs and films. What you get in return for being patient and intentional is an unparalleled photo and video quality that you won't find in any other system on the market today.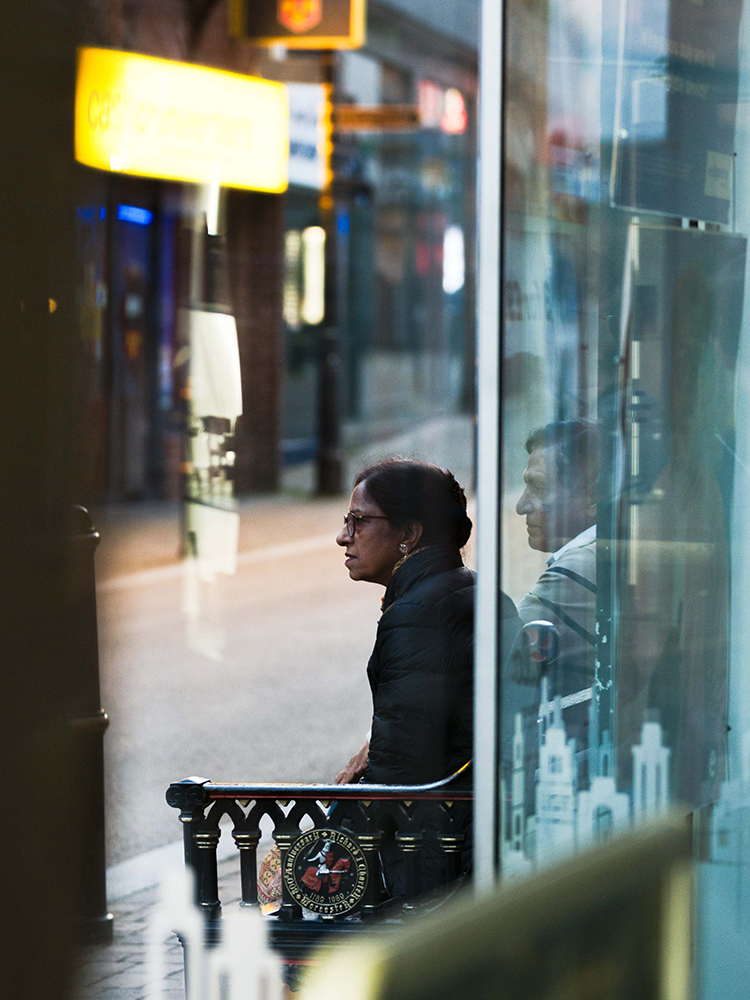 Reala Ace ISO 800, f1.7, 1/125
---
Is the Fujifilm 100 II worth the upgrade?
The GFX 100 II truly represents a seismic shift in both the large-format video market and medium-format photography as a whole.
Fujifilm has taken a different approach to manufacturers like Canon, Nikon and Sony, instead of entering an already saturated 35mm market they targeted two niches with two very different types of customers and user needs. In doing this they have effectively dominated both the APS-C format as well as mirrorless medium format in the space of 13 years, an impressive feat for a smaller camera manufacturer.
What Fujifilm has really focused on with the GFX 100 II is refining the experience of using a medium format camera and minimising the number of compromises you have to make in order to enjoy what a larger format can offer. Medium format has always been about ultimate image output and that is what the GFX 100 II delivers.
---
Fujifilm GF 55mm F1.7 R WR Lens
The Fujifilm GF 55mm F1.7 R WR is the world's widest aperture standard focal length for medium format with autofocus. This is the second "world's first" from Fujifilm, starting the trend with the 80mm f1.7 released in March 2021.
A 55mm lens on a GFX sensor is equivalent to the same field of view as a 44mm lens on a 35mm sensor, which closely mimics human foveal vision. You retain the compression characteristics of a 55mm focal length while gaining a wider angle of view, this helps to create a more natural separation between the area of focus and the surroundings. The natural falloff and rich colour that this lens produces in combination with the GFX sensor makes skin tones and environments feel more lifelike and alive.
The 55mm is ideal for documentary photographers where a truthful depiction of events is crucial and the ability to work in dark environments with limited light sources is often needed. This lens also offers a key advantage over the GF 80mm f1.7 for portrait photographers who work in smaller spaces but need the versatility of being able to get both headshots and full-body portraits while not distorting the facial features of their model.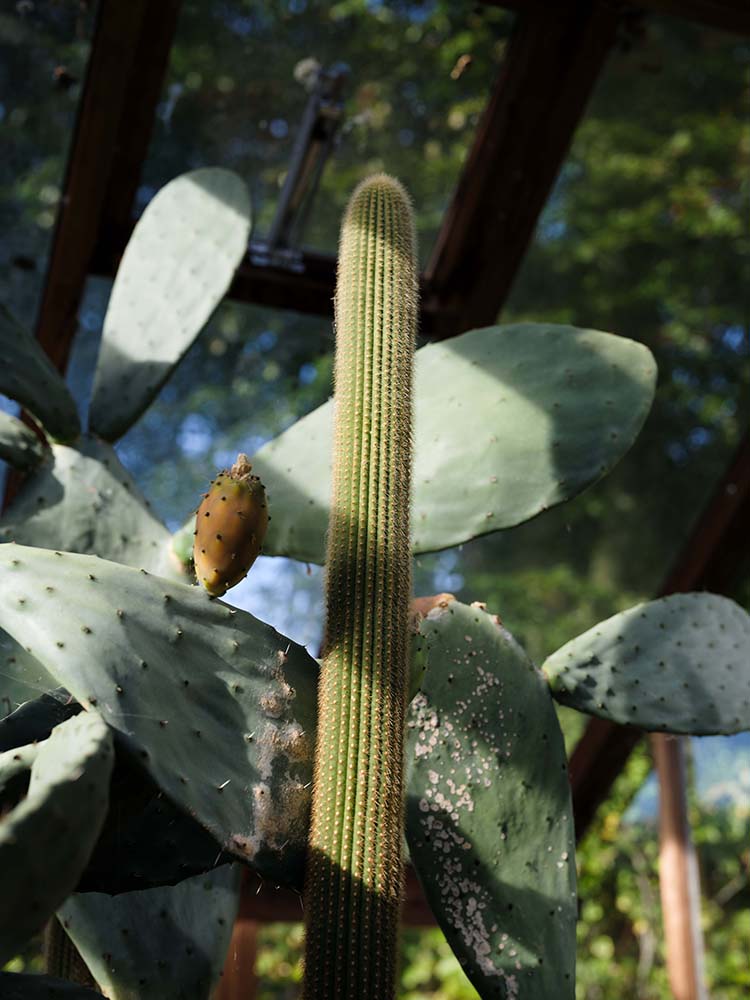 Pro Neg Hi ISO 100, f4,1/160
---
Fujifilm GF 30mm F5.6 T/S Lens
The GF 30mm F5.6 T/S is one of the first two tilt shift lenses Fujifilm has created for the G-format sensor. Using their decades of expertise in designing and manufacturing large and medium format lenses for both their own cameras in addition to Hasselblad's H system, this knowledge has enabled Fujifilm to build an entirely new line of lenses from the ground up which are optimised for digital medium format sensors.
The immediate sense I got when holding the 30mm for the first time was the precision of the engineering. The barrel is machined from a solid block of aluminium and the precise movement of the tilt and shift mechanisms had well-defined stops of adjustment with reassuring tactile feedback for each degree.
Both the 30mm and 110mm tilt shift lenses have adjustment ranges of 15mm, creating a huge image circle enabling perfectly aligned panoramas making stitching in post far easier and quicker than using the Brenizer technique. The GF 30mm T/S is the ideal lens for buildings, interiors, landscapes and product photography, with minimal distortion and aberrations but offering a useful wide angle of view, this lens opens new doors for creativity and technical perfection.
---
Looking for the items in this review?
View all lenses released with the GFX 100 II here >
---
Read next
---
Thank you!
Thanks for taking the time to read our blog, we really do hope they help you out and answer some of your questions. If you still have some unanswered, then please feel free to get in touch with our team of experts.
We have a LiveChat option on our website and we can, of course, be contacted via our email, we're also on the end of the phone too! Read more on how to contact us here >
---
Want to write for us?
If you've got experience with producing content on photo, video and/or optics products or techniques then we would love to hear from you. Contact our blog editor, Bea, with a sample of your work at bea@cliftoncameras.co.uk.
By Alex Mitchell
25 Oct 2023