---
Security Tag TM
Use the Security Tag on any Think Tank bag, and allow for your lost or stolen photo equipment to be returned!
Features:
Unique serial number.
Wire handle with clasp.
May be used with any Think Tank bag.
Register at: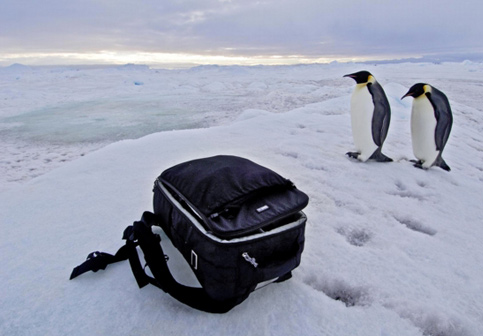 If Your Bag is Found:
Think Tank Photo will inform you if your lost or stolen Think Tank bag is found! Think Tank photo will not take possession of the lost or stolen bag. When Think Tank Photo has been contacted regarding your bag, you will be notified and provided any contact information the returnee has given to Think Tank Photo. All exchanges of product will be between owner and returnee, and will not go through Think Tank Photo. All correspondence must be in English.
Limit of Liability:
Think Tank Photo assumes no responsibility for any lost, stolen, or damaged equipment.
Think Tank Photo shall not be liable for any direct, indirect, accidental, or incidental failure of the Security Tag and/or Think Tank website to perform.
Think Tank Photo cannot guarantee that the returnee will return product to owner.
Think Tank Photo is not responsible for shipping charges or any reward that is requested from the returnee.